This post may contain affiliate links which won't change your price but will share some commission.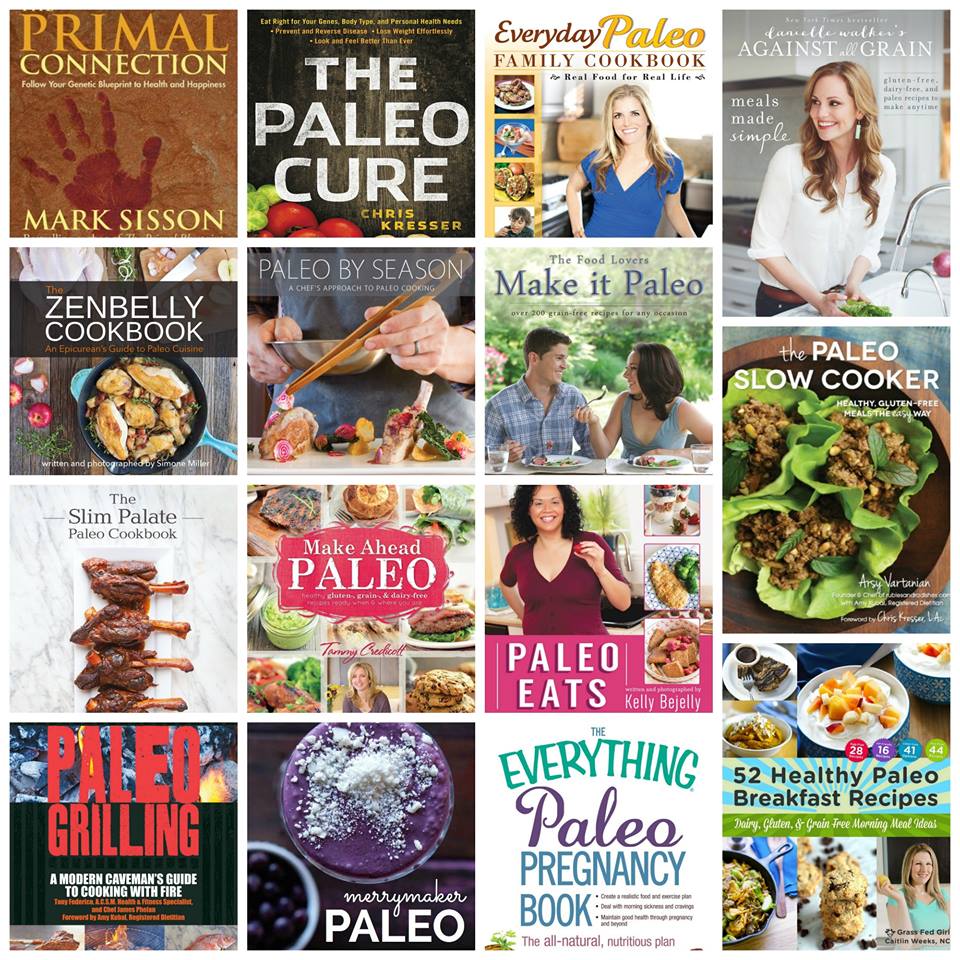 On Tuesday, 3/17 (tomorrow) the kindle versions of the above pictured books will be $1.99 or less.
But for 24 hours only.
During this Buck Books Paleo Event you'll be able to grab any of these amazing Paleo books for $0.99 – $1.99 in Kindle format.
Here are the books in the event:
1. The Zenbelly Cookbook
2. Make Ahead Paleo
3. 52 Healthy Paleo Breakfast Ideas
4. Everyday Paleo Family Cookbook
5. The Paleo Slow Cooker
6. The Slim Palate Paleo Cookbook
7. Make it Paleo
8. Danielle Walker's Against All Grain: Meals Made Simple
9. Paleo Grilling
10. Paleo by Season
11. The Paleo Cure
12. Merrymaker Paleo
13. The Everything Paleo Pregnancy Book
14. Paleo Eats
15. The Primal Connection
I do not strictly adhere to the Paleo diet, but find many of the cookbooks helpful in preparing real food meals that are grain and gluten free. 
I've been wanting Against All Grain: Meals Made Simple and The Zenbelly Cookbook, so will be nabbing those!
In addition, you can sign up here for a chance to win $1000 in prizes, including:
10 Paleo books
$200 Amazon gift card
Kindle Paperwhite
Ticket to Paleo f(x)
And more!
The event is for 24 hours only! Register now for tomorrow's 24 hour Buck Books sale and giveaway.