This post may contain affiliate links which won't change your price but will share some commission.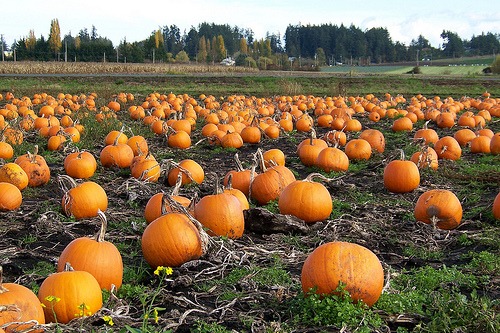 Can you believe how fast this month is flying by? It seems the year is going to be over before we know it.
Nothing made me realize this more than the following two posts:
Don't let the pumpkin spice lattes fool you @ Simple Mom
100 Days of Christmas free planning e-book and printables @ Christmas…Your Way
Speaking of printables, Amy is sharing 31 Days of Printables on her blog this month! She designs beautiful (and useful) things to print. I'm visiting often to see what is new.
And the, speaking of 31 days (ha, a terrible segue, but hey, it's Saturday), there are over 700 blogs linked up at The Nesting Place each sharing on a specific topic for 31 days straight. I want to join in and am considering it. I even have my topic picked out . . . But time, it's all about finding the time to do it.
Simple Seasonal Family Traditions @ Passionate Homemaking – I'm saving this great list (compiled by Michele) for ideas all year round.
Food
Leigh Ann has shared some great information about how fat is good for you @ Intentional by Grace
Did you catch my Cranberry, Apple and Walnut Cake recipe at Keeper of the Home? It is good. Not very cakey. I don't like cake too much, but love this!
I can't wait to make this Balsamic-Roasted Tomato Sauce from Suzannah @ So Much Shouting, So Much Laughter. It looks delicious.
One more link . . .
Last, but not least, I completed a monumental (for me) task yesterday: Reading the Bible in 90 days.
I still can't believe I actually accomplished this feat and am grateful for all the support I received through twitter and email.
Mom's Tool Box hosts a Bible in 90 Days challenge every year (maybe more than once a year), and I'd encourage you to give it a shot some time. It really is a wonderful way to see the over arching themes of the Bible and God's character.
Have a wonderful weekend!