This post may contain affiliate links which won't change your price but will share some commission.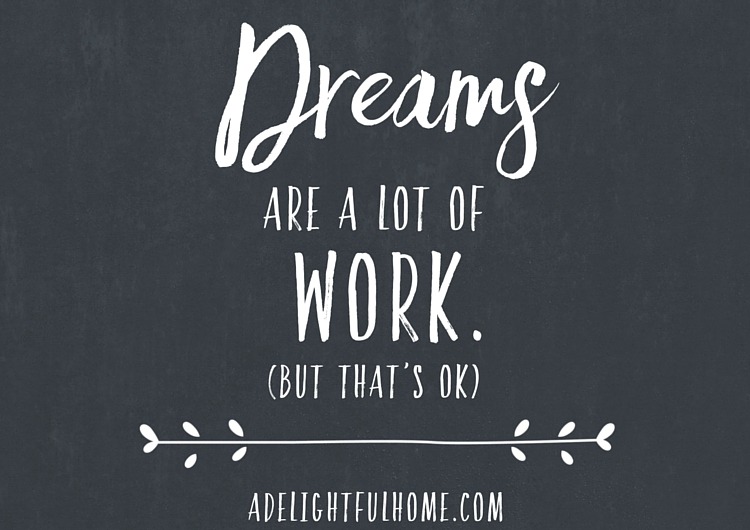 Back in the day, I worked in the theater. Not on the stage, but off, as an usher. I watched Les Miserables and Phantom of the Opera at least 100 times each.
Of course, I also dreamed of being on the stage, and was a performing arts student at the same time.  Each night I picked a different performer to watch.  It's amazing what you can see after viewing the show over and over.
One of my fellow ushers, also a performing arts student, actually had his dream realized; a member of the cast dropped out and he got to replace him. It was magical for all of us!
Of course, he wasn't just plucked randomly from the auditorium! He auditioned, and trained, just like the other performers. But it would be easy to think that he was in the right place at the right time. And maybe he was, but it wasn't something handed to him on a platter, dreams rarely are.
I've been thinking a lot about dreams and hard work lately . . .
There are many I've let go off, a few I've come to achieve, and some I still pursue.
Dreams are hard work.
And not just for me…
Now I'm a wife and mother, my dreams are hard work for the rest of the family too! (I have to consider them much more carefully.)
The dream I am pursuing right now is to create an eCourse. I've dreamt of it for at least three years and finally decided it's time to take the steps to make it a reality.
Here's a picture of my filming set up a few days ago: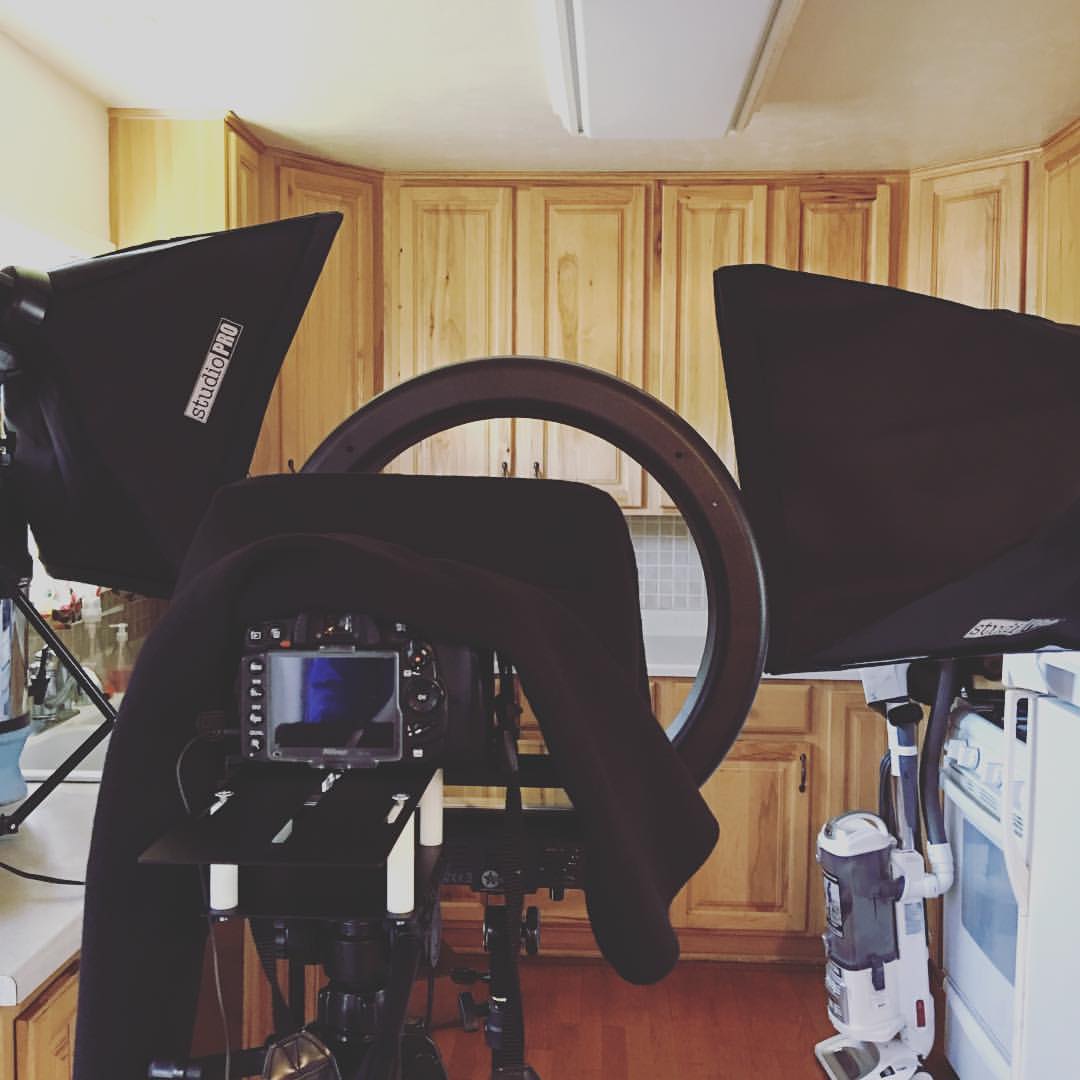 The vacuum is my stand-in when I need to focus the shot!
It's taking many more months to prepare than I expected! But that's ok. It's all a learning and growing process. 
One day it will be finished and I'll be able to share it with you (and that will be a happy day, indeed!).
As I watched Episode 17 of the videos over at 1in100million.com, I was reminded just how much effort it takes to make your dreams a reality.
This man, Tracer Finn, is Assistant Head of Lighting from a show called Le Reve – The Dream at The Wynn, Las Vegas.  He, along with his crew, works extremely hard behind the scenes to make the Le Reve – The Dream come to life with 300 underwater lights, over 20 miles of cable in the pool, and 200 moving lights in multiple colors from the floor to 110 feet. It's 360 degrees, top to bottom experience.
Can you imagine?
Kind of makes my little set up look like child's play!
What impressed me so much about this is the fact that Tracer's goal is not to be seen.
His job is to work the lighting in such a way that people come in, watch the show, and not know the team exists.
Yet…they are diving under water, walking on high beams, and all manner of other crazy stuff that no one knows about.
Kind of reminds me of motherhood! 
Guys, I am loving these videos! They remind me just how hard people work everyday. They have renewed my own creativity and drive for pursuing my dream as well as given me extra respect and admiration for those who work so hard each and every day (in ways I had never considered).
It's also fascinating to watch and see how others work. I mean, who knew all that was going on during a Vegas show?!
Today I want to encourage you to take pride in your work. Especially you mama's who are in the trenches, changing diapers, and feeing babies round the clock. (Work doesn't have to be outside the home to be called work!)
I also encourage you to check out 1 in One Hundred Million. Not only are the videos entertaining, they are inspiring and educational. Each month a new video is released, focused on one occupation. They are all personal stories of people who do the many important and too-often unrecognized jobs upon which we all rely.  It's a celebration of these individuals who reflect the character, the commitment, and the passion of today's workforce.
Inspiring. Motivating. Challenging.
I'm showing them to my kids too!
This post is sponsored by Kronos.
#WorkforceStories #1in100MM #sponsored
But I truly do love these stories!