This post may contain affiliate links which won't change your price but will share some commission.
It's August 31st and National Eat Outside Day is here!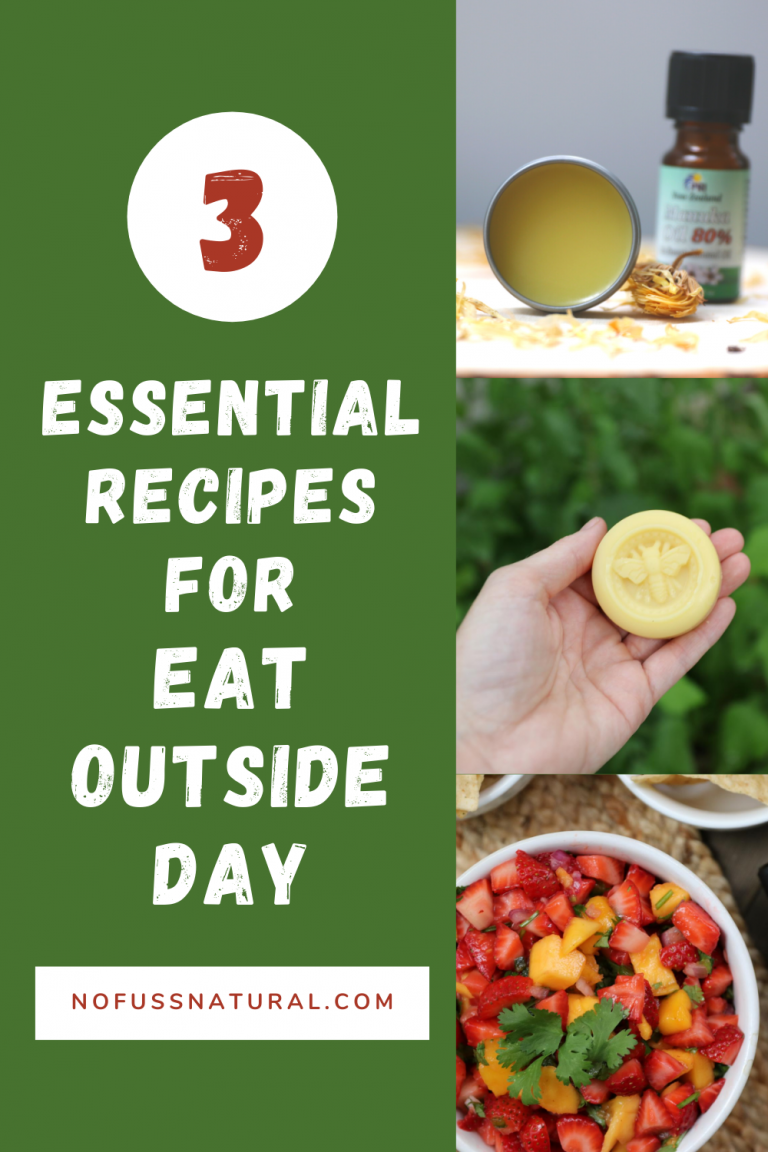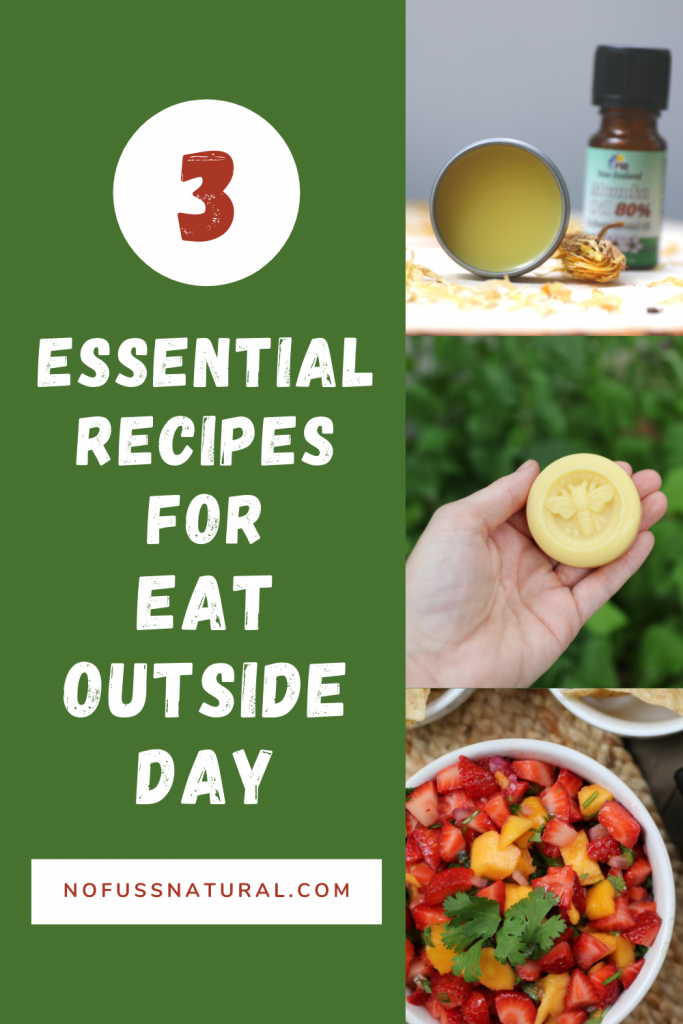 As summer begins to inch toward fall, it's the perfect time to enjoy a meal in the fresh air and sunshine.
There are many health benefits associated with being outside, and eating in the open air is one way to avail yourself of them. Plus, it's fun to mix up the daily routine, isn't it? Perhaps eating outside is one simply way to keep life interesting?
I say, yes!
Depending on your location, eating outside may require a little forethought and planning.
Besides decided what you're going to eat, you'll need to consider where you're going to eat it! Then, take into consideration those surroundings and plan for anything you might need to make it the most enjoyable.
It doesn't have to be complicated. A sandwich in your backyard counts!
Whether you want to make it a fancy meal or a quick snack, eating outside is good for your soul!
Today I'm sharing three essentials for eating outside day that I hope you'll enjoy. Each covers a different aspect of eating outside, in hopes that this will help make it an enjoyable experience.
Hey, once you've got these in your back pocket, maybe you'll want to eat outside every day?!
Each recipe includes manuka honey or manuka oil to give you a wonderful eat-outside boost! I get all my manuka products from Pacific Resources International.
#1 – DIY Bug Bite Balm
Here in Missouri, the weather is beginning to cool off, but not enough to keep the bugs at bay. So, insect repellent is a must. (Here is a quick and easy DIY bug spray to try.)
If that doesn't do the trick then you'll want to keep an all-natural bug bite balm balm handy to soothe those itches and stings. I've got a great recipe to share with you below.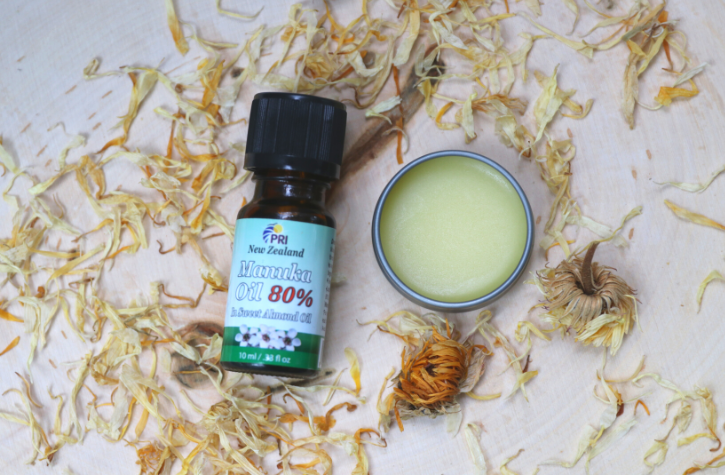 Ingredients
1/4 cup sweet almond oil
2 tablespoons beeswax (use less for a softer balm)
1.5 teaspoons shea butter
3 drops 80% manuka oil
2 drops peppermint essential oil
5 drops lavender essential oil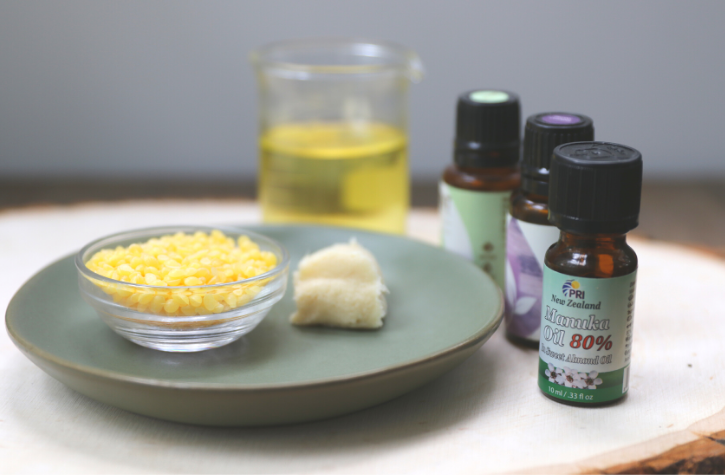 Directions
Place beeswax and sweet almond oil in the top of a double boiler and warm over medium-low heat until melted.
Add shea butter and warm until melted.
Remove from heat and stir to combine.
Add essential oils and stir to distribute evenly.
Pour into containers and let cool completely.
Use on bug bites as needed.
#2 – Sunscreen Lotion Bars
At this time of the year the sun is still shining powerfully, so sunscreen is also a must (if you're eating outside during the day). Why not turn Eat Outside Day into an opportunity to try a few new handcrafted body care products designed to making being outside a more pleasant?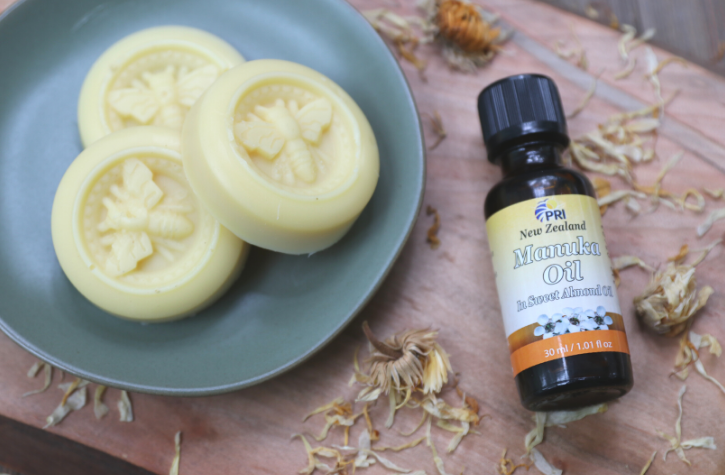 Ingredients
5 tablespoons coconut oil
5 tablespoons shea butter
3 tablespoons beeswax
1 tablespoon cocoa butter
1 tablespoon zinc oxide powder
1/4 teaspoon 10% Manuka oil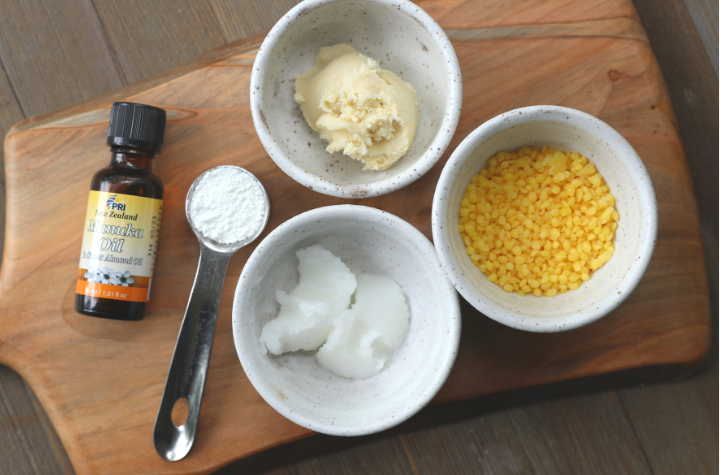 Directions
Place coconut oil, shea butter, beeswax, and cocoa butter in the top of a double boiler. Warm over medium-low heat until melted.
Remove from heat and let cool briefly.
Add zinc oxide and stir until fully combined.
Add manuka oil and stir to distribute evenly.
Pour into molds.
Let cool. Once completely firm, remove from molds.
# 3 – Fruit Salsa
Now you've got the sun and the bugs taken care of, you'll need some tasty food! And have I got a delicious treat for you: Fresh Fruit Salsa!
This fruit salsa incorporates manuka honey to provide an elevated flavor profile and a health-enhancing boost. It is so incredibly colorful and flavorsome, you'll definitely impress your friends. )If you are going to an Eat Outside gathering, you'll want to volunteer to bring this!).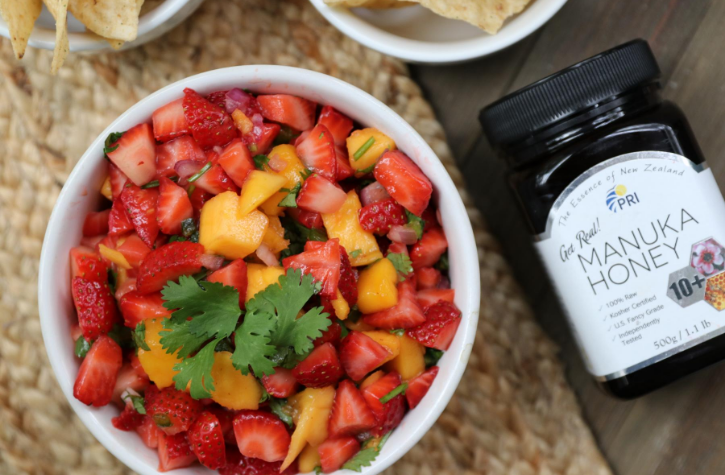 Ingredients
1 medium lime, juiced
1.5 teaspoons Manuka honey
Pinch fine New Zealand sea salt
1 mango, peeled and diced
16 ounces strawberries, hulled and diced
1 jalapeño pepper, seeded and finely chopped
1/3 small red onion, finely chopped
1 handful fresh cilantro, chopped
Corn chips or pita chips for serving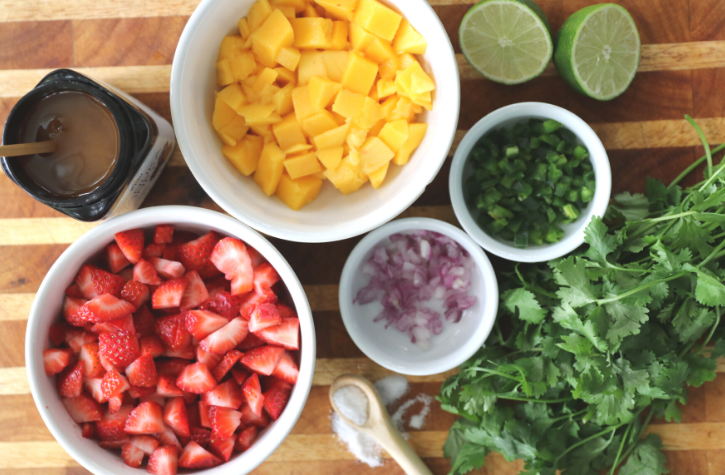 Directions
Place lime juice, manuka honey, and salt in a large bowl and whisk until smooth.
Add the mangos, strawberries, jalapeño, onion, and cilantro. Toss until well combined.
Adjust salt or sweetness to taste as desired.
Let sit for 30 minutes to allow flavors to meld.
Serve with corn chips or pita chips.
Now you're well-prepared for Eat Outside Day, tell me, where will you eat?
Don't forget to visit Pacific Resources International for all of your manuka and New Zealand sea salt needs!