This post may contain affiliate links which won't change your price but will share some commission.
Let's face it, as we get older our skin gets drier and nowhere is that more evident than the bottoms of our feet. Dry, cracked, skin, over time becomes thick and hard. But with a good healing foot lotion you can reverse the dryness and heal the skin on what may be the most abused part of the body, the feet.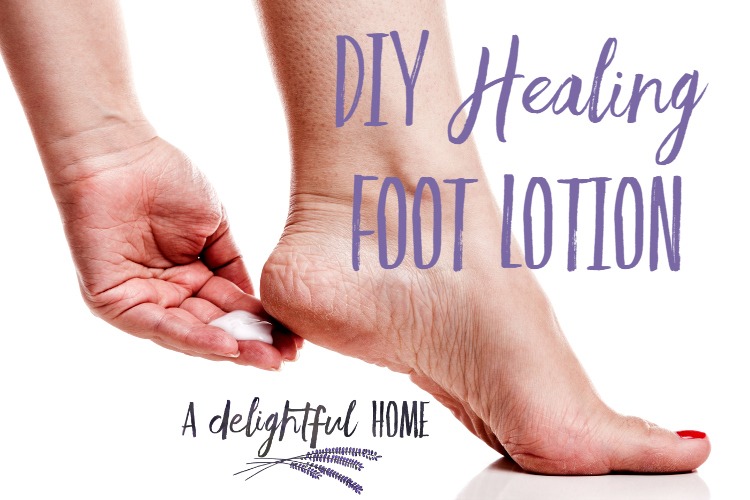 This post contains 3rd party affiliate links where products purchased may result in paid compensation to this blogger.
Ingredients for Healing Foot Lotion
Place all ingredients together in a canning jar except for essential oils. Place the jar in pot fill halfway with water. Warm the water until ingredients are melted. Remove from heat.
Alternatively, you may melt all the ingredients in the top of a double boiler.
Stir the ingredients and let cool for a minute or two add the essential oils. Leave lotion to cool it will harden and thicken as it cools.
Makes approximately 4 ounces.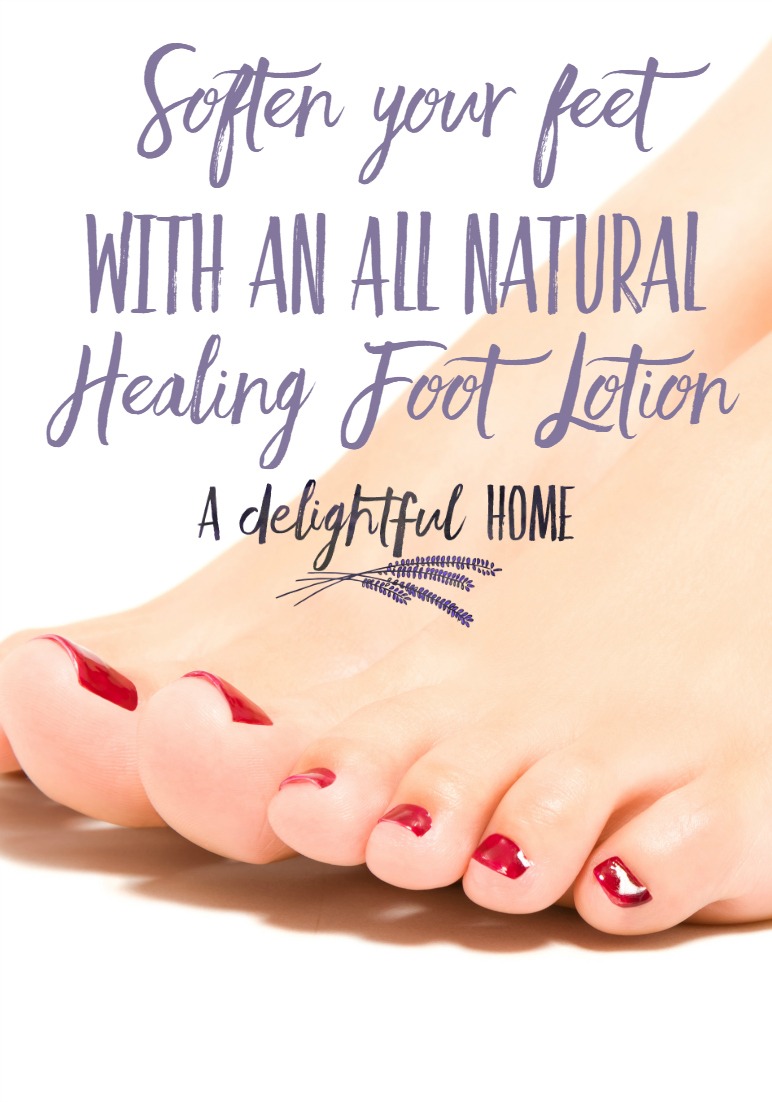 How to Use this Foot Healing Lotion
Application of this foot healing lotion is simple. Try to focus application on roughest areas such as the heal, the outer edge, or the large toe. Frankincense oil acts as an anti-inflammatory and can aid in reducing joint pain. So adding this ancient essential oil to the mix can help ease pain in weary feet after a long day.
Massage a small amount of the lotion into the dry areas of your feet.
Apply generously before going to bed and let soak in overnight. You might want to wear socks to keep the lotion where it belongs, on the feet.
Apply after a long weary day on your feet, for soothing relief.
This healing lotion also works well on dry elbows.
Do you make your own foot healing lotions? What are your favorite ingredients?