This post may contain affiliate links which won't change your price but will share some commission.
It's summer, which is why I thought it was a good time to pull together a healthy natural skincare recipes round-up.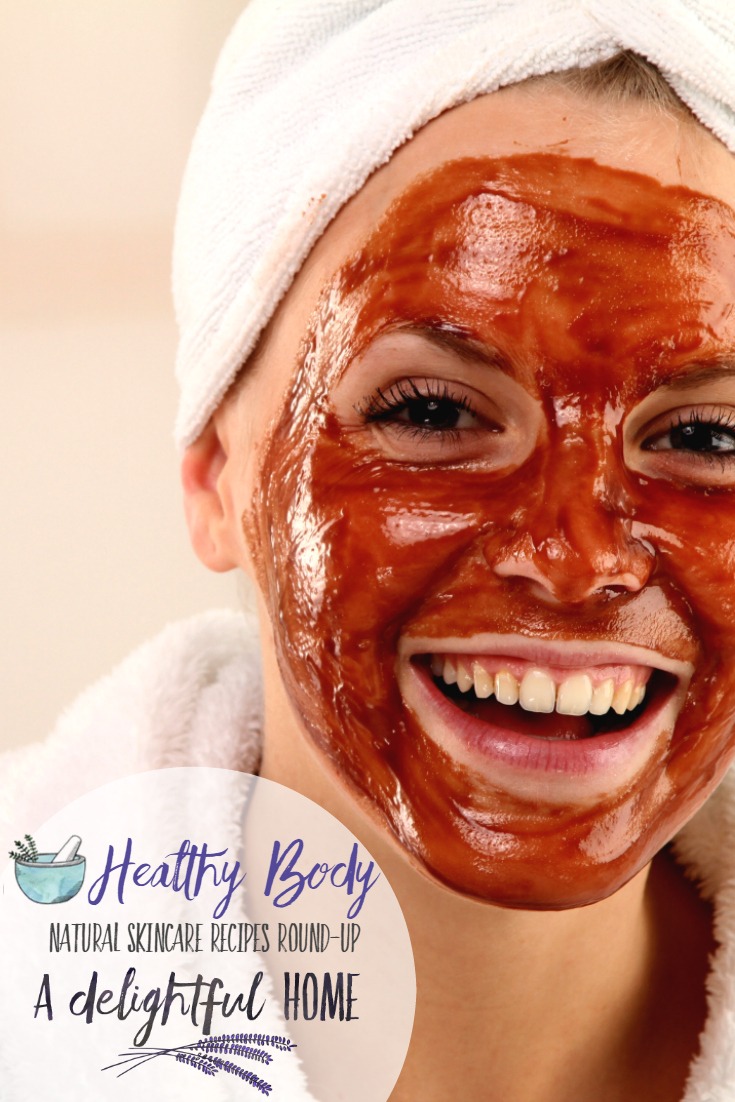 It's has been a hot muggy summer across the country. On the one hand, the humidity in the air is great for the skin. On the other hand, the sun can wreak havoc on our skin. And as we head into fall and later window, the ups and downs we'll see in the weather won't do our skin any favors.
Sometimes the best ingredients for skincare are the ones we find right in our own home. Of course you know that at A Delightful Home natural is always best! So with that in mind here are 10 recipes that you can make right in your kitchen with little effort.
Natural Skincare Recipes
Whether you need a homemade natural deodorant or some lotion or body butter for your hands, elbows, or feet, these 10 recipes will provide you with an easy solution. Most likely you'll find these natural skincare products in your kitchen cupboard.
What are your favorite natural skincare recipes? I'd love to hear what you do to exfoliate, or smooth rough skin.