This post may contain affiliate links which won't change your price but will share some commission.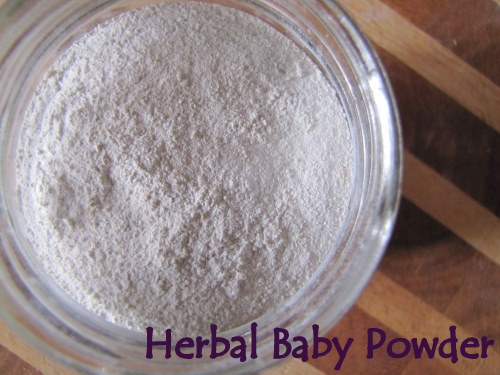 Dusting baby's bottom with a little powder is a long-held tradition of parents everywhere. Baby powder has fallen out of favor in recent years due to it's main ingredient, talc, being listed as a possible carcinogen. Many commercial baby powders contain synthetic fragrances which can be irritating to baby's sensitive skin (I personally dislike the smell too).
I've avoided baby powder for these reasons, but often wished for an alternative.
Arrowroot and cornstarch are good substitutes. Although cornstarch is not recommended for yeast-related rashes as it could encourage the growth of bacteria (as noted in Rosemary Gladstar's, Herbal Recipes for Vibrant Health, page 177).
I recently ran across a lovely recipe for herbal baby powder which I am very happy with. It includes calendula, chamomile, white clay, and arrowroot, which work together to provide a soothing powder that also contains healing properties.
Excited to try something new, I was pleased to find this recipe could be whipped up in minutes (assuming you have all the ingredients on hand). It smells good too!
How to Make Herbal Baby Powder
Ingredients:
2 tablespoons dried calendula petals
2 tablespoons dried chamomile flowers
½ cup white cosmetic clay (known as Kaolin clay)
½ cup arrowroot powder
5-10 drops lavender essential oil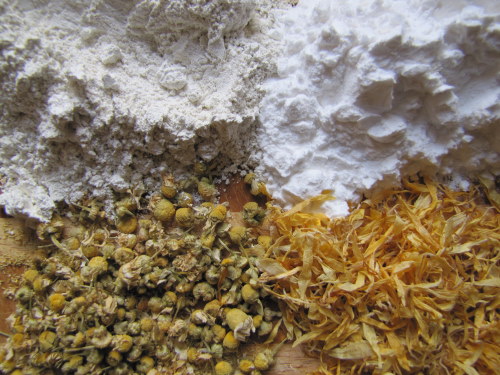 Method:
In a coffee grinder or blender, grind calendula and chamomile into a fine powder.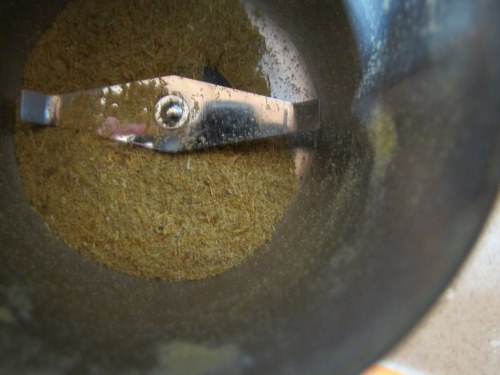 Add the arrowroot and clay powder and blend to combine.
Add the lavender oil and blend to distribute. If your baby has sensitive skin, or you suspect they might, use only a few drops of essential oil to begin with, or leave out.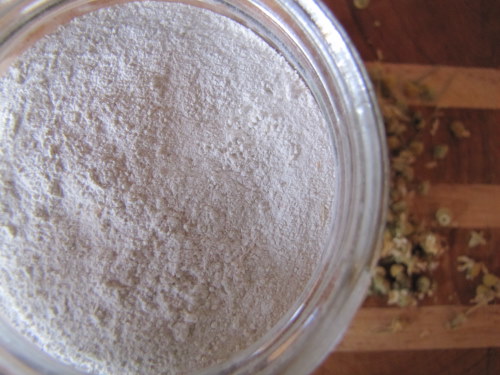 Pour baby powder into a jar and poke holes in the lid so you can shake the powder out (or use an old baby powder container, or even some other container that has a lid with holes, maybe even a spice bottle!). Here are some other methods of creating your own shaker bottle from a canning jar.
I used a jar and poked holes in the lid with an ice pick. I was a little over-zealous and pushed too hard, making rather large holes. I stopped at two and it allows me to shake out just the right amount. An old spice bottle would have been so much easier!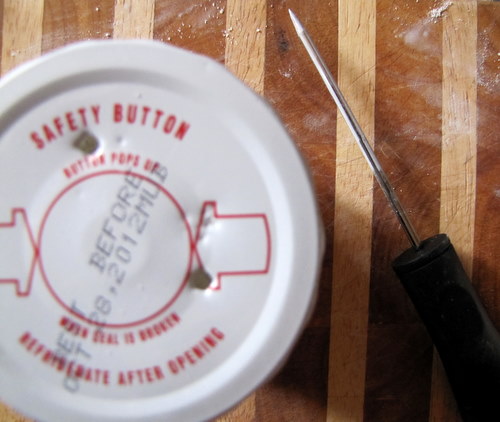 This recipe was adapted from Herbal Crafts by Jessie Hawkins. I have enjoyed this book immensely and have a running list of projects I want to make from it. I think it is out of print now, but can be bought used from amazon.com for less than $4. It has been an excellent addition to my DIY and herbal book collection.
Disclosure: Links to Mountain Rose Herbs are affiliate links. Thank you for your support!