This post may contain affiliate links which won't change your price but will share some commission.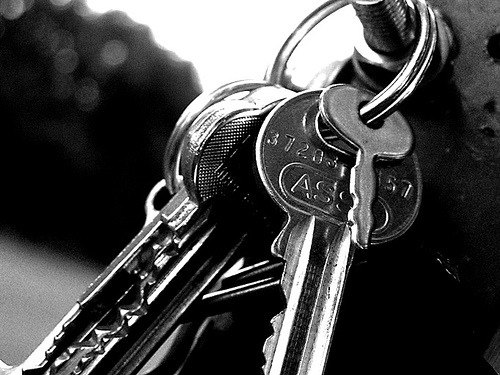 A glance into my highly-distractable, un-organized mind (just what you wanted, right?):
It all started with me standing at the front door, with two kids, a baby on my hip, and a bag on my shoulder. Juggling my load I tried key after key before finally finding one that would let us in.
I became irritated by the third key and thought, "Why on earth do I have so many keys?" Many of the keys had been passed down when we moved and I still don't know what most of them are for.
Because of my cluttered key chain, it took me an extra 2 or 3 minutes to get inside the house.
If I did this every day, I'd be wasting at least 730 minutes a year! To put it another way:  that's 12 hours of messing with keys at the front door annually! Who wants to do that? Not me! (And not you either, I expect.)