This post may contain affiliate links which won't change your price but will share some commission.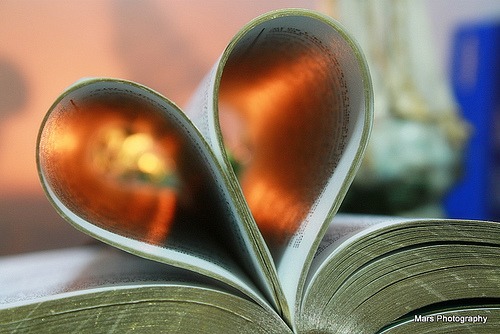 Imparting the truths of God's word is one of the most important things I can do for my children.
I want the word to be alive for them and the learning of it to be interesting and wonderful, not dry and forced.
Here are four quick tips for teaching God's word to our kids:
Let them see you
I have been working my way through the Bible in 90 Days reading plan (I'm behind, just so you know) and the kids have been watching me read. They are excited to know which book I am up to and if I'm on track to finish or not. It's helping them feel excited about Bible reading.
Sometimes Moms (including me) read the Bible in the early hours of the morning (which is a great way to start the day). The problem is that children may not ever see or know that you read the word every day. We need to model this for them.
I remember my Grandmother-in-law at the kitchen table reading her Bible every. single. morning. It made a huge impact on me and inspired me to do the same.
It can be hard, but it's worth finding a way to read at some point in the day when the children can see you. Or, talk to them about what you read that morning.
Our example will encourage them to read the Bible for themselves. (Much more than telling them they should read the Bible for themselves.)
Read to them
Reading God's word to children is one of the best ways for them to hear the word and make a connection with it. We have read some great Bible Story books over the years and are now reading straight from the Bible more often.
I do like Bible story books, but I am often wary about their accuracy. If they are too interpretive, then I may not use them. Of course, it's good to talk about any inaccuracies you find with the kids.
Act it out
Acting out Bible stories is an excellent way to teach children so they actually remember! Plus, it's just plain fun.
Acting out stories can be as complicated or simple as you like. Make costumes and find props, or just pretend they are there.
For younger ones (and sometimes older ones too), tell them what to say so they are learning the story correctly. Just give a sentence at a time, or even a few words, if they need it.
Get Others Involved
I am very blessed to have a Mother-in-law who helps my children learn a lot of Bible stories and Bible truths. Having kids hear God's word from others makes a big impact. It helps them know it is not just Mom and Dad who believe these things!
These are just a few tips for teaching God's word to children, I'm sure you can think of lots more.
The other High Five Moms are sharing on this topic today too. Check out what they have to say:
(Some may not have their posts up yet)

Andie from Happy Andersons
I'd love to hear your ideas. How do you teach kids God's word?