This post may contain affiliate links which won't change your price but will share some commission.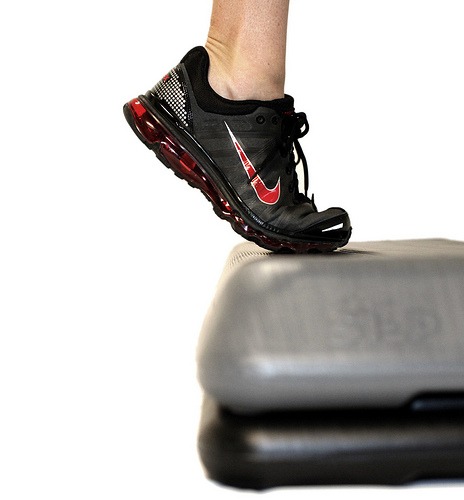 I've tried exercising at different times of day: morning, afternoon, and evening. It seems that with growing children, my schedule is every changing and growing too.
I put off exercising first thing in the morning for a long time because I was just too tired to do it! But with the new sleep I'm getting (yay for sleep), I've been able to start rising earlier than my family and workout before anyone wakes up.
I'm finding it has great benefits!
Why do I do this? What are the benefits?
It makes me a nicer person.
For real.
If I workout in the morning I am happier, more energetic, and more relaxed.
In fact, I've noticed a serious difference in my demeanor if I don't start the day this way.
Working out first thing helps me eat better too.
I'm less tempted by bad food and naturally crave healthier meals when I've exercised.
Working out first thing gets the big, bad job done and out of the way.
Have you ever procrastinated when is comes to exercising? I think most of us have.
I find if I put it off in the morning, it won't get done.

Waiting for a time to exercise later in the day often leaves me irritable because there are so many interruptions and general life situations that arise.
This is still a newish habit I'm striving to cement in place. The only way to make it a habit is to just do it!
That means exercising when I feel like it and also when I don't. Not the easiest thing to do, that's for sure. But I think the benefits are worth the effort.
Have you tried exercising first thing in the morning? What is the one big, bad thing you like to get out of the way each day?
I'm linking up the Homemaker's Challenge.