This post may contain affiliate links which won't change your price but will share some commission.
It is Thought Provoking Thursday and I've been thinking a lot about how the future shapes my now.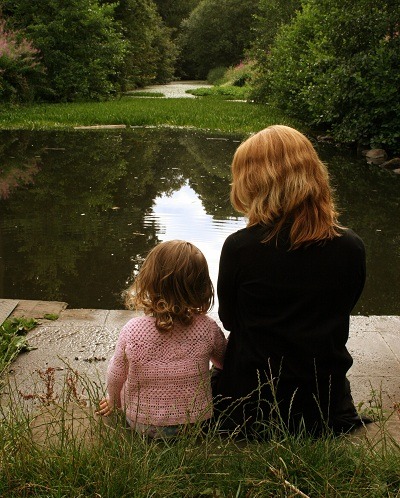 Thinking about the future and what my children might remember about their mother, helps me stay on track.
My desire for them to have good memories of their mother is sometimes selfish, I admit. But, building a legacy, a gift of love and example, is something that could bring them comfort and strength in the days to come.
I want to leave a legacy that will empower them
What kind of memories will my children to have about me?
Grace or criticism?
Love or anger?
A constant frown or a smile?
A lover of God's word, or a lover of the internet?
What I do today is what shapes their tomorrow; the moments all stringing together to form one big picture.
Sometimes I think about this great responsibility and I feel overwhelmed. These poor children have ME for a mother! What hope is there for them?
Perhaps that is a little dramatic, but it's the honest truth. I know me. Full of short comings.
What's also true is the fact that none of us will be a perfect mother. God knows that, yet He still allows us the privilege of raising precious souls.
Perhaps He has more faith is us than we have in ourselves?
Leaving a legacy that will empower our children doesn't have to involve grand gestures. It's mostly about the time we spend and the attitude of love we show. While they may remember special outings or events, what is most firmly implanted in their minds is what happens daily.
I've heard people talk about loved ones past and hoped some of those words would be said about me one day. For example, my Grandmother-in-law was the sweetest, Christian woman I've ever known. I will always remember her reading her Bible at the table each morning; an example I that inspires me to this day.
I want my kids to vividly remember me reading my Bible too.
They will, if I do it.
And I hope it will inspire them to do the same.
Thinking about the bigger picture, helps me do (and be) better today.
What do you want your children to remember about you?
This is the eleventh post in the Becoming a Better Mother Series.