This post may contain affiliate links which won't change your price but will share some commission.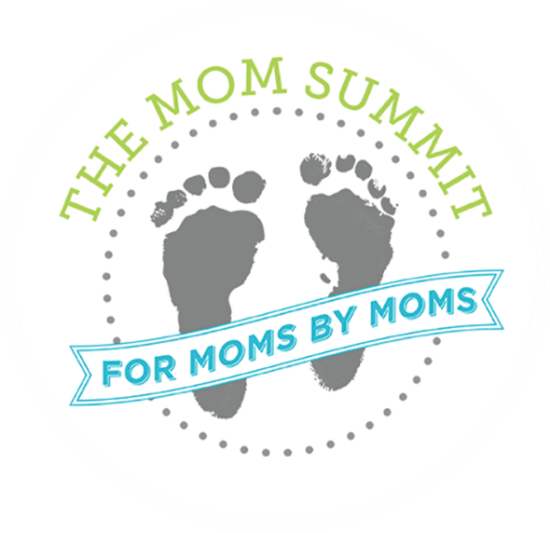 NOTE: The Mom Summit is now The Mom Conference
and it is taking place one week later, April 7 – April 14.
As a mom there is always so much to learn (and do)!
I know I am constantly searching for ways to make life easier or do my job as a mother more effectively.
And sometimes I just need a little encouragement.
In light of these things, I was truly thrilled to find out about The Mom Summit. An online event available to anyone with an internet connection.
The speaker line up is amazing.
Some of my favorite motherhood encouragers are there (including April Perry from Power of Moms and Rachel Martin from Finding Joy) as well as a number of healthy living gurus I highly respect (Lisa Leake of 100 Days of Real Food and Diane Sanfilippo of Balanced Bites).
The Mom Summit is FREE, online from March 31 – April 7, 2014.
At The Mom Summit you'll learn how to:
Enjoy being a mother by learning how to stop comparing, judging, or feeling guilty
Put dinner on the table with a few simple tricks when you create 30 days worth of meals in just a few hours (you're going to LOVE this!)
Get your kids to listen without yelling, nagging, or reminding (this will change your life)
Organize any space and keep it that way (what?!)
Maintain (or re-light) the spark in your relationship
Reclaim your rockin' bod' after childbirth without DIEting
Take simple steps to define your time and balance being a mom with other projects/work

If you register today, you'll have access to the following FREE GIFTS as soon as your registration has been completed!
– FREE Video 1: Creative Ways to Get Kids to Love Fruits & Veggies
– FREE Video 2: Tips & Tricks for Awesome Hair
– FREE Video 3: Make Foaming Hand Soap in One Minute
– FREE Video 4: Find Jeans That Flatter Your Body Type
– FREE Video 5: The Best Tasting Green Smoothie
I loved watching these are learned a few tricks about styling my hair as well as getting my children to eat their veggies!
Don't wait. Go register!

 (I'm an affiliate for The Mom Summit. I'll be attending and learning right along with you!)