This post may contain affiliate links which won't change your price but will share some commission.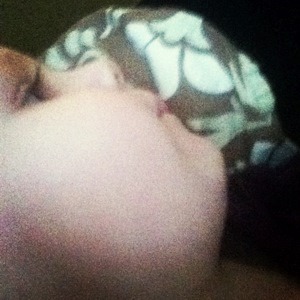 I lay beside my two year old, reading a familiar story. Her chubby cheeks are so round I can barely see her mouth from the side. Her eyes glisten as she looks intently at the pictures.
I wonder,
"How did I come to be so blessed?"
The road to this little one was bumpy to say the least.
But here she is.
**
We walk to the checkout, she holds her little purse and stands close beside me. The cashier looks down as says, "Oh, I never should have stopped at one."
I see the blessing in the flesh; this little person changing my life.
A third child, with a personality so big she could fill the room.
I'm her mother.  How can this be?
It seems I was a child myself just a few short years ago.
**
I remember words from older women, who have since departed this earth, words that ring in my ears. They tell me, these years with little ones underfoot, with voices filling your home (sometimes very loudly), with the word "Mommy" constantly in your ears, these are the best years.
I figure every season of life has the potential to be the best years.
But really, it's funny to think that these years, so exhausting and full of doubt (at least for me), could be the best years.
Before long, these will be the good old days.
I must not allow myself to be distracted.
So much can wait until this time has passed.
My children need focus and attention. And they need it now.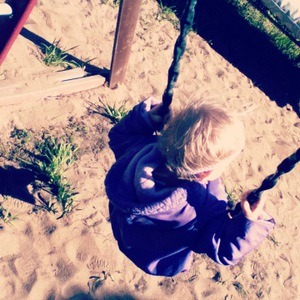 Do these thoughts occur to you too? Do you ever come to realize you are living the best days of your life? Do the best days seem like they are just over the horizon? Or do they seem to lay in the dust?
Perhaps our whole life will be the best days . . .
I suppose it just depends on how we look at things.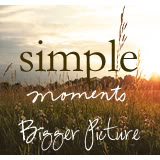 Linking up with Simple Moments, Bigger Picture.