This post may contain affiliate links which won't change your price but will share some commission.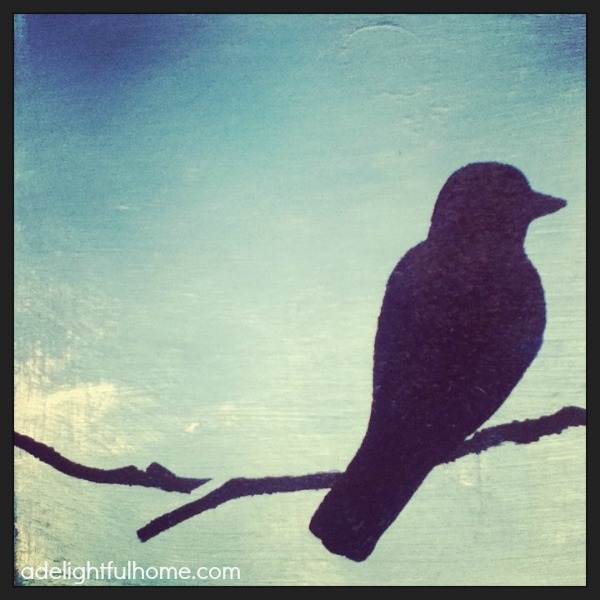 It's been a little over four months since I was flat on my back, sick in bed, for ten whole days.
That was just the wake up call . . .
I had been feeling pretty crummy for a good, long while. Stomach-churning anxious every single day.
That stomach-churning anxiety had been my companion for many months. Fueled by too much to do and not enough time to do it. A life packed to the seams with very little margin.
It's been four months since my body said STOP and my stomach doesn't churn quite so much anymore.
Curled up in bed for those ten miserable days, I knew things would need to be different. If not, I'd end up back there. No doubt.
With the kind help of my sweet mother-in-law and husband, I've taken a lot off my plate and am recovering from what I can only describe as burn out and exhaustion.
A good deal of which was self-inflicted.
But now . . .
– now I sit and relax more often. (Still working on it though. It's hard to be still)
– I play with my kids more often
– smile and laugh more
– have more free time in my day
– cook more often
– eat better
– exercise more (I've found a new love: Kettlebells!)
– sleep more
– read books
– create art (like the birdie above. I painted it, with a stencil! Easy project, but it brought me lots of joy)
There's a lot more in my life. But I'm doing less.
Less is more. Or so they say. (I think it's true.)
It's taken a long time to get my strength back and I still have to protect myself from myself some times. It's too easy to say yes to more things than I should, too easy to worry, too easy to overwhelm myself with long lists of errands or to-dos. But, ever so slowly, I am improving.
I now count my illness as a blessing.
It helped me refocus and take back control of a life that was running away from me.
How can I not be thankful for that?