This post may contain affiliate links which won't change your price but will share some commission.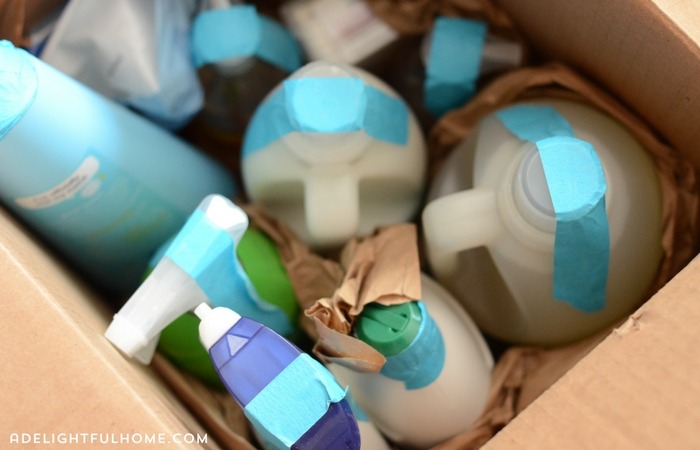 I hope you know that when I say "razor" I mean a shaving razor? OK. Good.
A year or so ago, I started ordering non-toxic cleaners through Grove Collaborative.
I thought it was a bit silly at the time, since I could just buy most of them at the grocery store, but I continued to do it anyway and actually found it helps me save a lot of time.
Now, at first I was just ordering cleaners, but since then, Grove has added other handy products, like razors, toothbrushes, and toothpaste. They even carry the Dr. Bronners soap my husband like to use as shampoo. They've also branched out and added some natural skin care products.
Now, why on earth would I order this stuff?
Time
Well, as I mentioned it saves me time. And time is something I need saving!
As a busy mom of three kids, life is very full. By saving time, I get to do other things I enjoy, or, other things I don't enjoy (but need to do anyway!).
Time is a hot commodity.
I do enjoy making my own natural cleaners, but there are some things I choose to buy (for the sake of saving time and some sanity).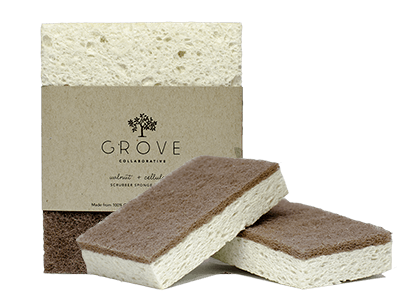 My favorite sponges!
It's fun
There's something enjoyable about getting a package in the mail. Even if it's full of cleaning supplies.
Most of what I get from Grove is stuff I'd buy anyway, so why not package it up and get a little fun out of it!?
Access to natural brands
I've recently moved to a smaller town in the Midwest. They do have a lot of wonderful things here, but there's no Whole Foods or Trader Joes. By shopping with Grove Collaborative I can get the products I know and love without driving hundreds of miles.
I will say, that I am not a fan of absolutely everything Grove carries. I do like most of it, but there are a couple of items I don't love (anything with a super strong scent doesn't work for me.).
It's convenient
Having everything packaged up and sent to my door is extremely helpful in this season of life. Some days I barely have a minute to myself, so removing the need to shop for these particular items is wonderful.
I like that I can knock a number of things off my list, not just cleaning supplies. I can order natural body care products, toothbrushes, toxin-free candles, and even coconut oil!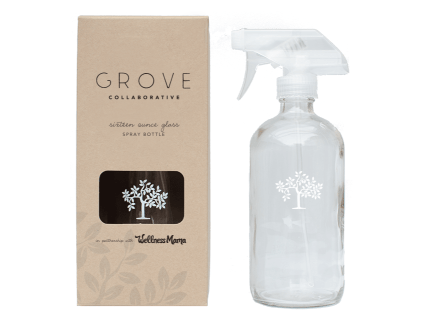 Grove also carries beautiful glass sprayer bottles (which are excellent for homemade cleaners or cleaners made from concentrate).
It has perks
I'm a VIP member with Grove and because of that, I get free shipping on all of my orders. I also get free full-size products five times a year!
Grove also gives it's members the opportunity to earn credits by sharing about Grove with others. You can send $10 to a friend, and once they order, you'll get $10 too.
Items I love and recommend from Grove Collaborative:
This is just a small selection of what I like to order from Grove Collaborative:
Baking soda
Washing soda
Dr. Bronners soap
Preserve Shave razor (works so well!)
Preserve Kids Toothbrush
Seventh Generation Hand Wash
Grove Soy Candle
Grove Collaborative Walnut Scrubber Sponges
Acure Organics Rosehip Seed Oil
Grove Collaborative lip balm
As you can see, there are a lot of great products available.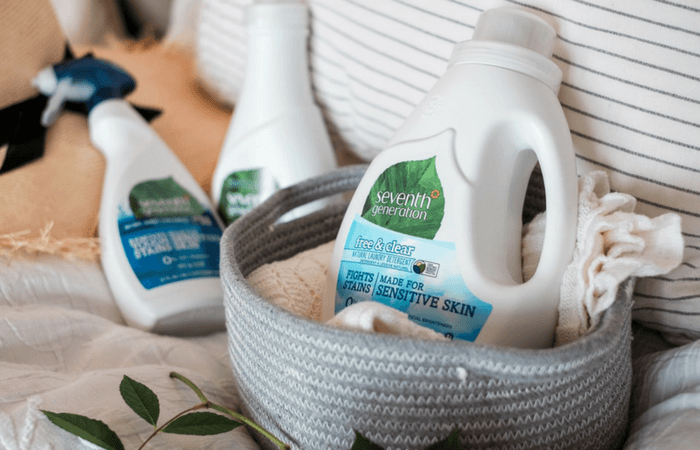 HOW TO GET A FREE SEVENTH GENERATION LAUNDRY Set from Grove:
Answer 4 quick questions about your home that Grove Collaborative will then use to customize your first basket — this takes under 30 seconds!
Once you've answered the questions, you can finalize your basket of products to suit your household needs by adding or removing items.
To receive this offer, your order needs to be a minimum of $20. Choose the combination of products and scents you love and receive in your first box.
You made it! Click Finish & Pay and place your order.
If you are already a Grove customer, click here to get a free set of Walnut scrubber sponges.