This post may contain affiliate links which won't change your price but will share some commission.
What if products that should be helping your children are actually harming them? Bisphenol-A, Formaldehyde, Talc, Belladonna, Propylene Glycol, Flame Retardant Chemicals–all of these chemicals have been found in baby care products. As we delve into the dangers of certain baby care ingredients in products, we will also provide healthier alternatives.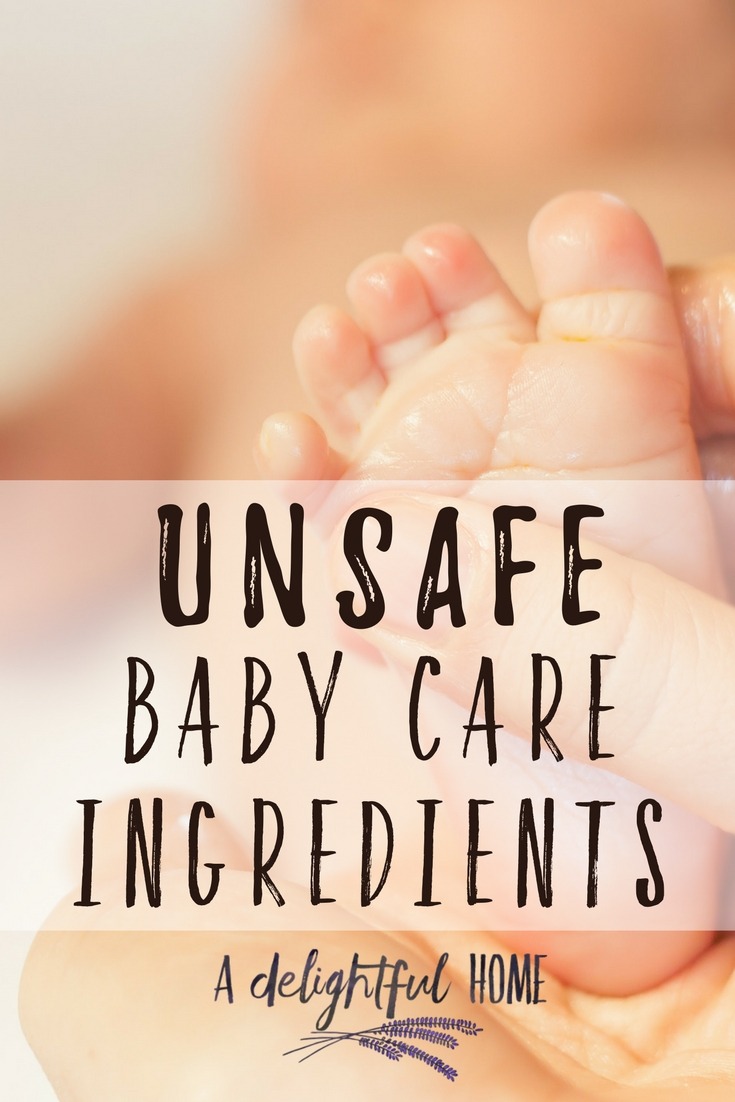 What happens when a group of scientists become curious about the chemical makeup of the liquid found inside teething rings? They simulate the way teething rings are used, and test the most popular teething rings, most claiming to being BPA-free.
When tested, detectable levels of a variety of chemicals were found, including BPA. A hormone-disrupting chemical, BPA causes damage to the brain, reproductive system, heart, liver, and more.The baby product that is supposed to sooth your child potentially could be hurting them.
Organic alternatives to liquid teething rings include cotton and Wool teething rings or a non-toxic silicone baby teether.
Baby powder, the fresh-scented powder that is used to treat diaper rash, is made from a mineral called talc, which is composed of magnesium, silicon, and oxygen. Talc is often associated with cancer, specifically ovarian cancer and lung diseases, as it was contaminated with asbestos years ago. Although asbestos is not present in the products sold today, the asbestos-free talc that is still sold may not be completely safe.
To avoid this risk, use talc-free products that contain arrowroot, earth clays, corn starch, or rice powder, such as Baby Bee's Dusting Powder or Honest Organic Baby Powder.
Formaldehyde is a known human carcinogen, which is any substance that is an agent directly involved in causing cancer. Researchers found that long-term exposure to formaldehyde increased the chances of leukemia and brain cancer. Formaldehyde is a common ingredient in baby shampoo, though some manufacturers have begun eliminating it due to consumer concerns, although some products do still contain formaldehyde "releasers".
Make sure to carefully read the labels of your baby products to ensure that formaldehyde is not listed in the ingredients.
Though this can be terrifying, the easiest way to minimize these risks is to be cognizant of the ingredients in the products that are being used. There are organic, all-natural alternatives to products that may contain these harmful ingredients. For more information, check out Consumer Safety's "7 Harmful Ingredients in Baby Care Products."