Online Resources for Healthy Shopping
This post may contain affiliate links which won't change your price but will share some commission.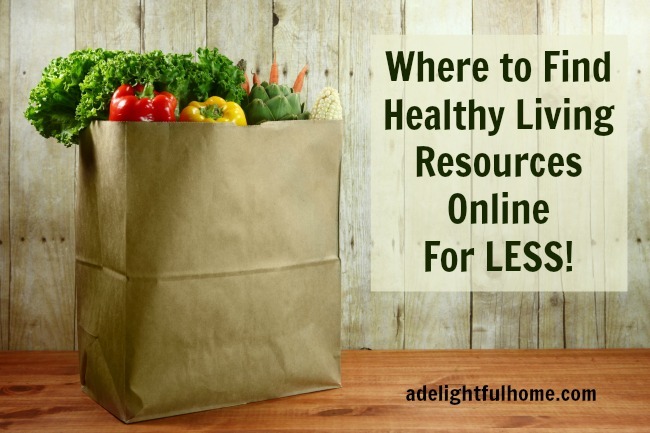 The internet has made shopping for healthy food (and other health-enhancing products) much easier. And less expensive.
A number of years ago I lived in a small town in the mountains of Colorado; I did much of my shopping through Amazon. It was so nice to be able to get the stuff I needed without driving for hours.
Now there are so many other options! It's amazing.
Below are some of my favorite places to shop online for things that make my life healthier (and happier!):
Thrive Market
Thrive Market is relatively new. It has been described as the healthy organic, online version of Costco. Not only is it convenient, many of the items are priced lower that what you'd pay at the health food  or grocery store.
For less than $5 a month ($59.95 per year), members can shop 2,500 high-quality food, supplements, personal care, beauty, and household products from more than 400 of the top brands available.
And it's  all delivered straight to your doors at 25-50% below retail price, no less!
Thrive carries healthy brands like:
Weleda
Spectrum Naturals
Garden of Eatin',
Dr. Bronner's
Earth's Best
Seventh Generation,
Bob's Red Mill
Nature's Path
Eden Foods
Garden of Life
Jason Naturals
and lots more!
Shipping is free on orders over $49!
Visit Thrive Market to learn more and sign up.
Azure Standard
Azure Standard is another option for wholesale shopping. It is based in Oregon and is delivered by truck once a month. I order from Azure Standard. every single month. I think of it as my food coop.
You need to be on (or near) one of their many truck routes in order to take part in the delivery process. But, they do deliver all over the USA, so check to see if you are near a drop point, even if you don't live anywhere near Oregon!
You can buy almost anything available at your local health food store, and you can get it in bulk. 50 lb bags of oats? No problem! 5 lbs of frozen broccoli? Got you covered!
The truck is refrigerated and also has a freezer, so you can get meat and other cold items too. It really is awesome.
iHerb
iHerb is another wonderful online resource for buying pantry items, natural body care supplies (ready made or ingredients for DIY), and supplements. You can also buy natural hair color!
I've shared about it in detail here.
New customers will save $10 on purchase of $40 or more or $5 if the order is less than $40.00.
Follow this link and use code STS687 at checkout.
Vitacost
Another favorite, Vitacost is a fantastic resource for purchasing supplements, healthier convenience foods, natural body care supplies, and more.
I've also shared more details about Vitacost here.
Sign up for a Vitacost account using my referral code and you'll get a $10 coupon to use on your first order of $30 or more.
Mountain Rose Herbs
It;s no secret that I buy almost all of my supplies for creating herbal remedies and natural body care at Mountain Rose Herbs. I've been shopping there for many years and have always been impressed with the quality and service. Sometimes the shipping is a little high, but the savings on the items I buy usually makes it worthwhile.
They pretty much have everything! Not just for making natural body care and supplies, but also for buying them already prepared, if that is what you prefer to do.
Bulk Herb Store
The Bulk Herb Store carries herbs at excellent prices. They are a great place to get tea mixes and single herbs for creating herbal remedies.
They also have a variety of premade herb mixes for boosting smoothies, administering hair treatments, and creating your own herbal remedies (such as salves and tinctures)
The Bulk Herb Store has some excellent educational videos too.
Pure Formulas
Prices at Pure Formulas are significantly discounted. They are much better than health food store prices and comparable to what's available at Amazon and other online retailers.
I use Pure Formulas mostly for supplements, but they offer an amazing variety of products andeven have specialty stores including a Pet Store, Beauty Store, Fitness Store, and Food Store.
Read more about why I love Pure Formulas here.
Or go directly to Pure Formulas here and see what they have to offer.
Amazon
Amazon is still a favorite. Especially with Amazon Prime. Amazon Prime means I can get what I need in two days! This is very helpful since I am a but of a last minute kind of person.
Plus, it's just so convenient to be able to order books, natural body care supplies, and pantry items, all at once. Hey, I've even ordered a shower curtain rod! <– it got here faster than I could get out of the house and to the store!
I've shared a list of some of my favorite items (available on Amazon) for creating natural body care products here.
Try Amazon Prime 30-Day Free Trial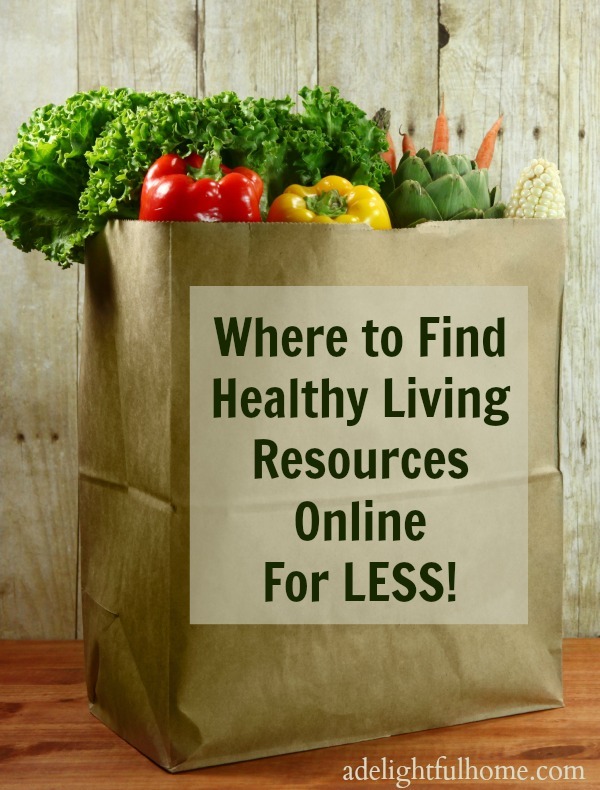 Do you enjoy shopping for healthy living resources online?
Stacy is a DIY obsessed, healthy living advocate. A preacher's wife and mom of three, she loves to encourage others to live a natural lifestyle.
Latest posts by Stacy Karen (see all)