This post may contain affiliate links which won't change your price but will share some commission.
We're in the midst of autum. The beautiful autumn color is just starting to turn vibrant in my area. The cool nights and crisp autum brings a strong desire for comforting foods. And, nothing says autumn foods more than a pumpkin dessert ! Seems like everywwhere we turn we are surrounded by pumpkin this, and pumpkin spice that. It can be so tempting to pick up those pumpkin spice muffins at the grocery. But, we know better, don't we?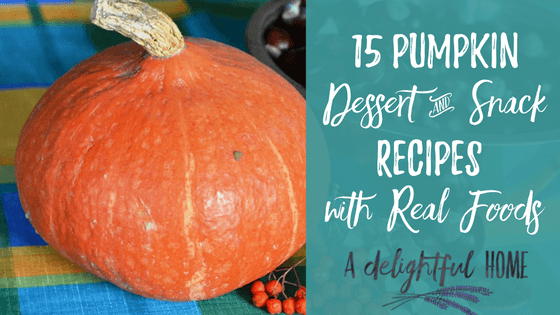 That's why I wanted to pull together a healthy, real foods round-up. Having recipes on hand that are healthier, real food versions of our favorites, help keep the temptations at bay. We all know, home made is better anyway, don't we?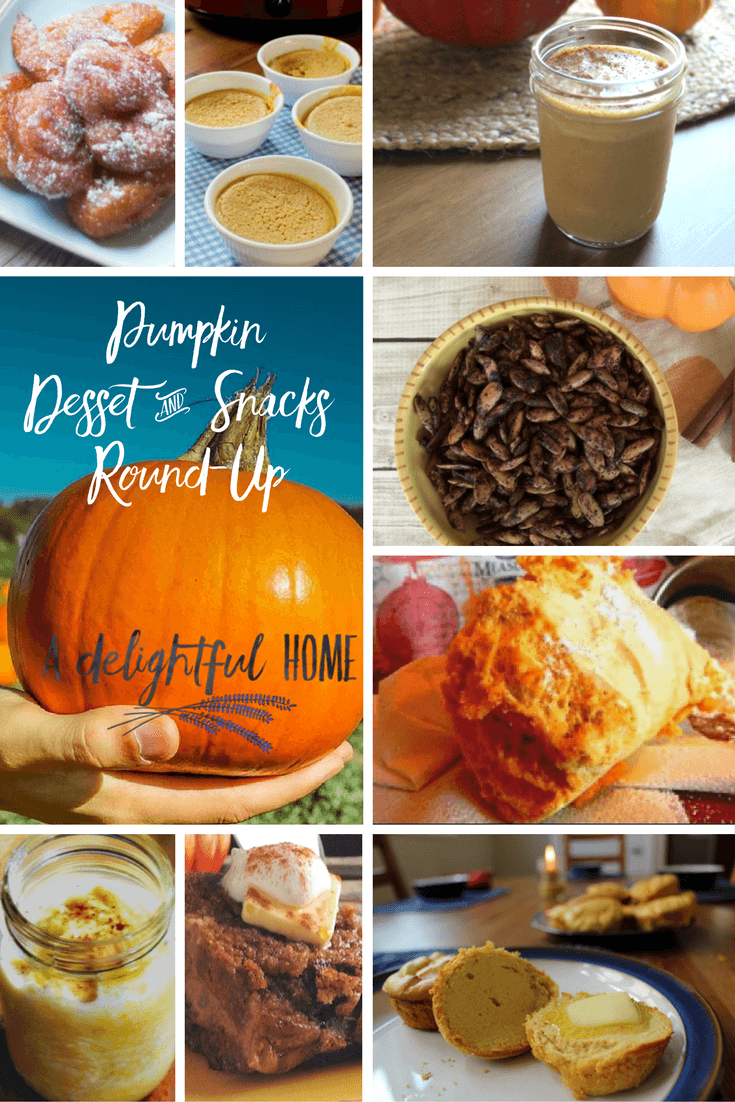 Pumpkin Dessert & Snack Recipe Round-Up
While you are here, be sure to check out 25 Gluten-Free and Dairy Free Pumpkin Recipes here at A Delightful Home. I hope that you enjoy your autumn season with family walks in the crisp fall air, warm cider by the fire, and joyful laughter with friends. Happy fall everyone!