This post may contain affiliate links which won't change your price but will share some commission.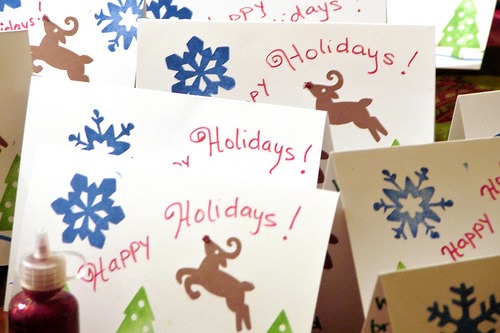 Christmas cards are a great way to show a little love. Here are two quick ideas that will make them extra special:
1. Make them Smell Good
Place a drop or two of your favorite essential oil on a cotton ball.
Put the cotton ball and the cards into a container with a lid.
Leave to sit for a couple of days.
The cards will take on a subtle fragrance.
Some suggestions for oils:
Lavender
Lemon
Sweet Orange
Cinnamon
Sandalwood
2. Add the Power of Prayer
Pray for each recipient as you put their cards in an envelope, address them or place on the stamp.
Your recipients may be none the wiser, but you will have talked to the Father on their behalf, and that is always a good thing!
Even better, get the children involved in praying. It will make a lasting impression on them. This can even be a new Christmas tradition!
Do you do anything special with your Christmas cards?