This post may contain affiliate links which won't change your price but will share some commission.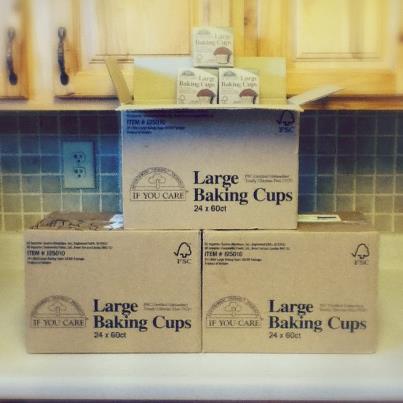 One of the biggest events of my week was finding out that I had ordered 3 cases of baking cups instead of 3 small boxes! Yes, instead of 180 baking cups, I ended up with 4,320!
That's what happens when you place online orders in a hurry while three children are talking to you and you are preparing dinner at the same time.
Look for a 101 things to do with baking cups post in the near future!
I let the kids pick out a few muffin recipes last night and we had a big baking session. We've got lots of muffins. But I can't eat any because I'm still doing the Whole 30!
I've really been on a roll this week and even poured myself a cup of coffee into a measuring cup: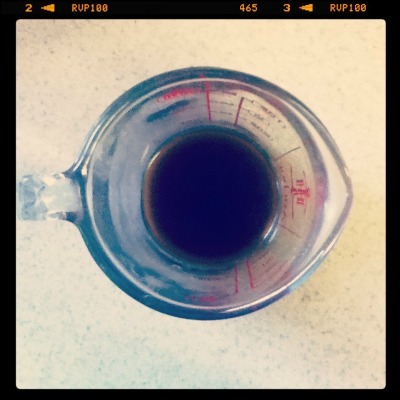 That was during the baking session.
Does my craziness make you feel better?
In other news, I got my tax packet sent off to our new accountant. My husband is a minister and minster taxes are SO confusing! I have done them myself for years, but finally decided the stress is not worth it. So, off they go.
I've also been working on my mornings.
I have been getting up early for a while now, but would like to get up earlier. I'm participating in the Hello Mornings Challenge and the Early to Rise Challenge. Accountability really helps.
Here are a few good reads from this week:
Create a Moon Journal with you kids @ Simple Homemade
15 things to do each morning to make your day more successful @ Money Saving Mom
Embellished t-shirts @ Simple Homemade
Brown Sugar Shortcake with Roasted Blueberries and Whipped Vanilla Cream Cheese Frosting @ Better with Cake (This looks SO good I can hardly stand it!)
 Reminder: Daylight Savings This Sunday and Other Seasonal Reminders @ Life You Way
How to Make Lavender Lip Balm @ Young Living Oil Lady
Hope you have a great weekend.
Thanks for reading here at A Delightful Home.
I appreciate you!