This post may contain affiliate links which won't change your price but will share some commission.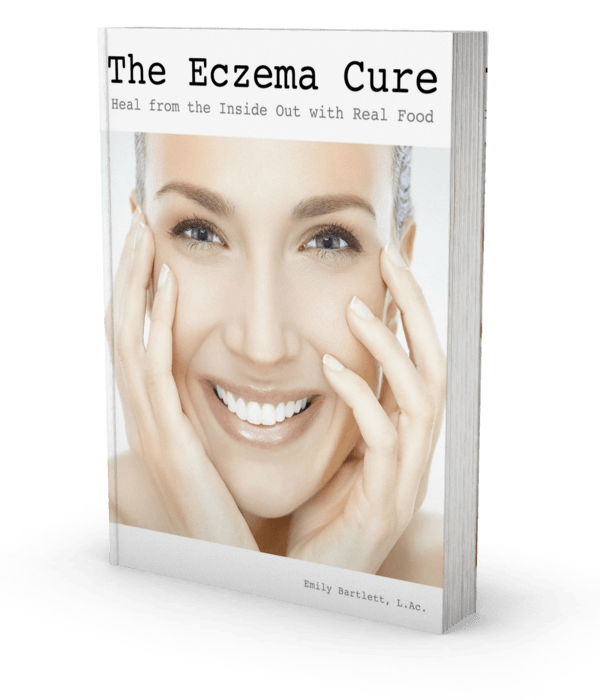 As I browsed through The Eczema Cure, lots of lights started going off in my mind. Dots were connected.
A-ha moments were had.
I'm finding that the eczema I suffered for a long time was actually a precursor to my now chronic illness (Hashimoto's).
A pity I didn't know then what I do now! I might have been able to stop it before things got worse.
I just hope that I can help educate others with the new knowledge I've acquired in going through this health crisis.
Eczema is not simply a skin condition. It goes much deeper than that.
Did you know:

"Eczema occurs when allergens enter the blood stream and create an inflammation reaction that appears on the skin. But why do some people get eczema when others do not?"

– The Eczema Cure
Did you also know that leaky gut may be at the root of your eczema issues?
How about the possibility that the food we consume can make a massive impact on inflammation and eczema issues?
I'm really excited to dig into this book.
The author, Emily Bartlett, gives you all the information needed to start your healing journey.
She goes so far as to say:
The Eczema Cure also teaches absolutely everything you must know to heal from the inside out with Real food.
If you deal with eczema, you should look at The Eczema Cure.