This post may contain affiliate links which won't change your price but will share some commission.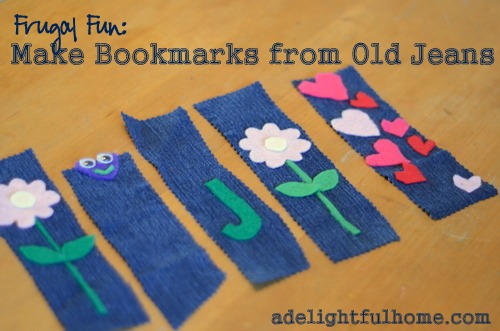 This morning my kids and I enjoyed a simple craft: making bookmarks from old jeans.
All that's required are some old jeans, pinking shears, felt, scissors, and craft/tacky glue.
I'm sure this could be replicated with scrapbook paper or foam, too.
Step One: Use the pinking shears to cut a rectangle from the old jeans. Cut to whatever size you want the bookmark to be.
Note: Using pinking shears stops the edges from fraying.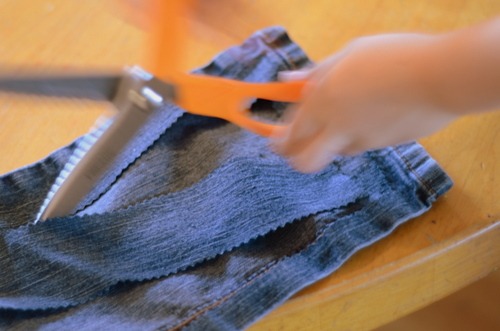 Step Two: Cut felt into shapes suitable for your bookmark.
You may cut free hand or create templates by tracing pictures onto paper and cutting them out, then tracing around the outside onto the felt, like I did here with the flower: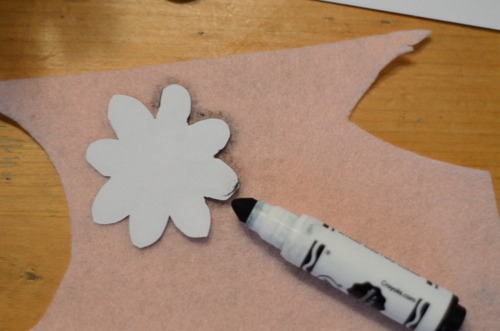 Or draw shapes straight onto the felt. You will need to use a marker or very "inky" pen to draw on the felt: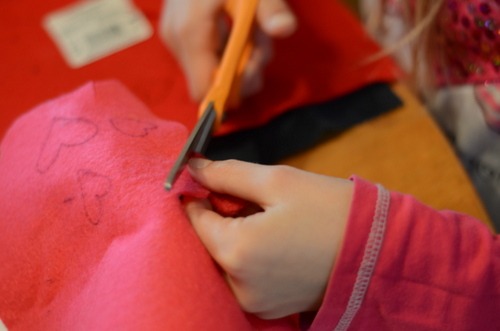 Step Three: Lay pieces of felt on the bookmark to be sure they fit. Readjust until you are happy with how things look.
(I had to keep cutting my leaves smaller!)
Step Four: Glue everything onto the denim.
If making a flower, glue the stem first, then the flower, followed by the center of the flower, and finally the lower leaves.
Step Five: Add and extra touches. My daughter found some googley eyes in our craft stash and added those. They are cute peering out of the book: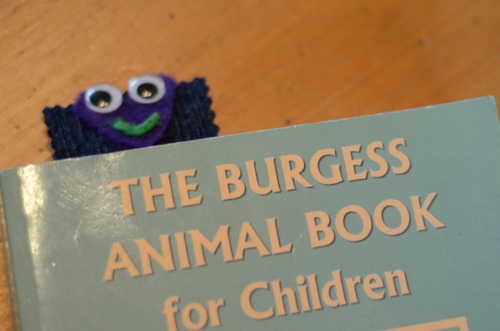 You could also use a silver or gold permanent marker or fabric marker to write on the bookmark.
Here are a few of our final creations. Yes, some of them are a little crooked, but I'm trying really hard to let the kids do this themselves and not allow myself to take over!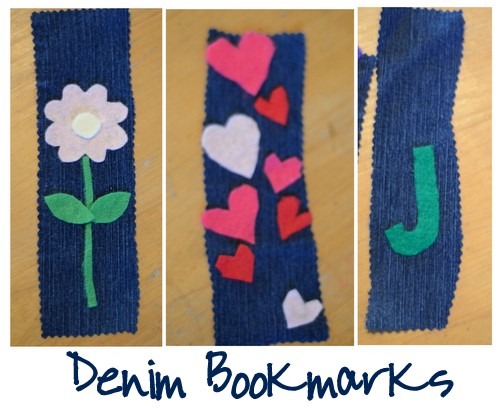 I was inspired to make these after flipping through an old book titled, Holiday and Seasonal Crafts from Recycled Materials.
Do you think your kids would enjoy making some bookmarks of their own?
Sharing this post at: Money Saving Mom, The Mommy Club, Just for Fun Fridays, Weekend Whatever.