This post may contain affiliate links which won't change your price but will share some commission.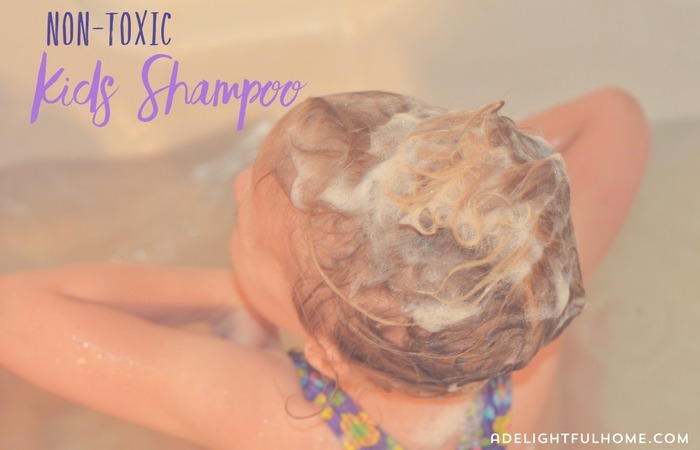 The birth of my first daughter sent me further down the natural living rabbit hole. I was already interested in it, but taking care of another human being seemed to make it all the more serious.
One of the areas of great concern to me was shampoo. So many are full of toxins and chemicals that I don't want on my kids if I can help it.
I've tried many natural shampoos in my time, and not all of them were very effective. Some left hair feeling strange and stringy.
But, I've discovered a non-toxic shampoo for kids that I love. And my kids do too.
It's the Nice Do Kids Shampoo from BeautyCounter.
This isn't a baby shampoo, but rather, a kids shampoo. Even my teenager likes it.
It suds up very well and leave hair clean and fresh, but not stringy.
The conditioner is also lovely.
I'm so excited about these! No more non-toxic shampoo that leaves my kid's hair feeling stringy!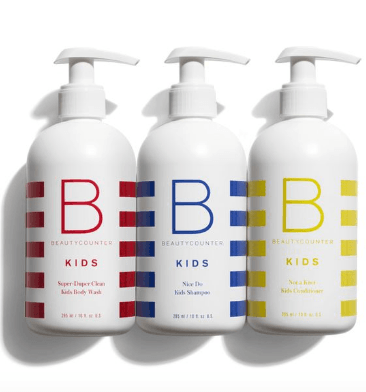 The Kids Bath Collection set includes:
1 Nice Do Kids Shampoo
1 Not a Knot Conditioner
1 Body Wash
A $44 value!
These are all EWG verified, which means they are some of the best and safest bath products for kids that you can find. 
The scents are fresh and clean, without being overpowering. And no need to worry about scary fragrance ingredients (they are some of the worst offenders when it comes to toxins in body care products).
There are many reasons to love and support BeautyCounter. Here are a few of them:
transparency – they don't hide anything! And if a manufacturer is not meeting their safety standards, they will stop selling the products until the situation is remedied.
the never list – there is a long list of ingredients BeautyCounter will never use. Many are banned in other countries but still allowed in the US. I'm glad they are choosing safety.
their mission – BeautyCounter is on a mission to change the beauty industry, making safe products available for all and holding up a higher standard for all transparency. Check out their mission here.