This post may contain affiliate links which won't change your price but will share some commission.
Today is an exciting day for me. The eCourse I've been working on for the past ten months is finally available!
It's called Natural Living for Beginners.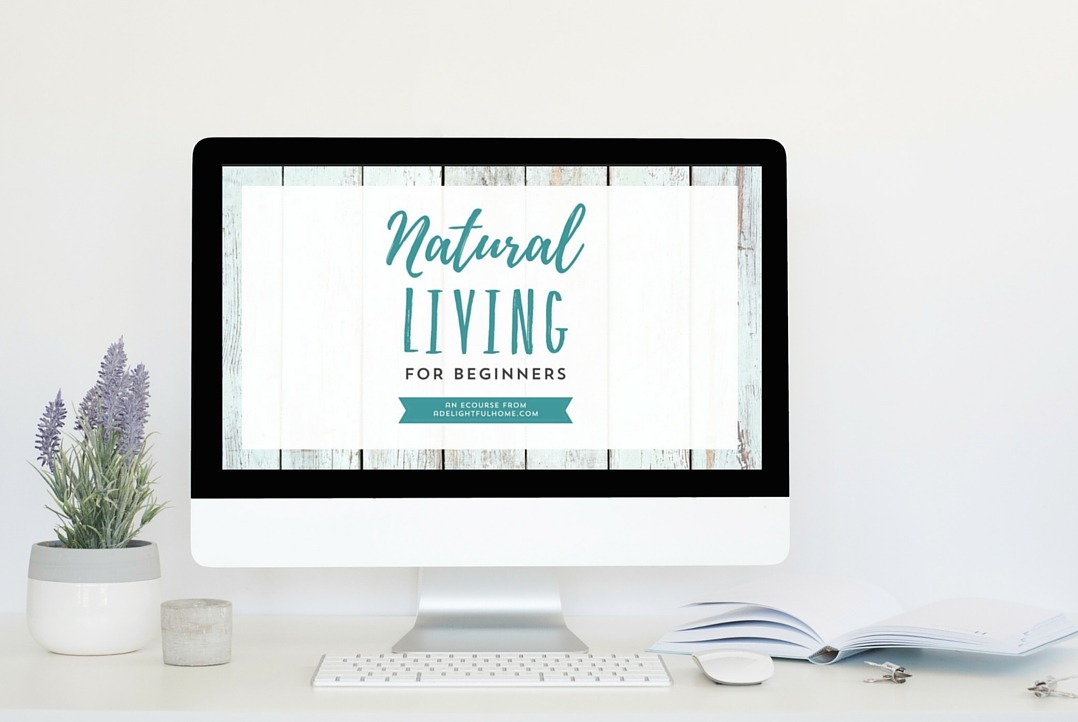 I created Natural Living for Beginners to help women striving to make healthy lifestyle changes for themselves and their families.
When my kids were born I dove head first into natural living. It became part obsession part hobby. I enjoyed it for the most part, especially when it involved DIY projects, but there were times I felt completely overwhelmed.
I remember feeling paralyzed at the grocery store and frustrated at my options when it came to finding safe personal care products for my family.
That was more than 15 years ago.
Now I've grown past the overwhelm (for the most part) and developed a passion for sharing practical natural living information with others.
As I reflected on the early years, I realized how hard it was to hunt for information here and there. Especially with little kids underfoot.
As I thought more about that, I imagined how nice it would have been to have all of the information in one place.
Then an eCourse was born.
I'm excited to share this course with you because it isn't just information and scare tactics, it's full of practical tools to help you take action.
Video. Audio. Tutorials. Downloadable worksheets. Recipe ebooks and more!
Sometimes people ask me if I'm trying to live forever by getting into all this natural stuff. And the truth is, I'm not. And I don't think you are either.
What we really want is to thrive while we are here. We want to live well. To provide a healthy environment for our families.
That's what I want this course to do for you.
I really wanted to make this course affordable and decided to price it at $29.97. It's chock full fo information and I think you'll find it's worth more than that.
This week only, you can get my ecourse as part of the Ultimate Healthy Living Bundle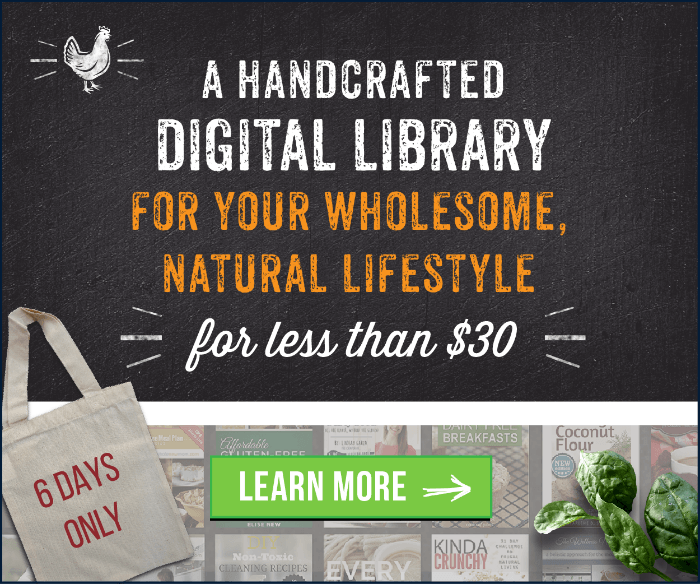 That means, for the price of course ($29.97), you can get the course plus an entire bundle of healthy living resources.
The Healthy Living Bundle has resources on the following topics:
real food
gut health (including a summit that sells for over $97!)
hormone health
fitness and weight loss
grain free and gluten free recipes
kids health
essential oils
home remedies
natural beauty and skincare (including a DIY Natural Beauty eCourse that's valued at $47)
Extra Special Bonuses
The bundle comes with some really nice bonuses, like make-up, skin care, maca powder, and a $15 credit to Perfect Supplements (just to name a few).
Even though there are already $250 in bonuses, I wanted to add some of my own.
Extra Bonuses from Me 🙂
As a contributor to the bundle, I will earn a commission if you buy the bundle through my link; to sweeten the deal for you, I'll send over an eBook Bundle pack of my top three eBooks:
▪ Simple Scrubs to Make and Give
▪ DIY Face Masks and Scrubs
▪ DIY Lavender Creations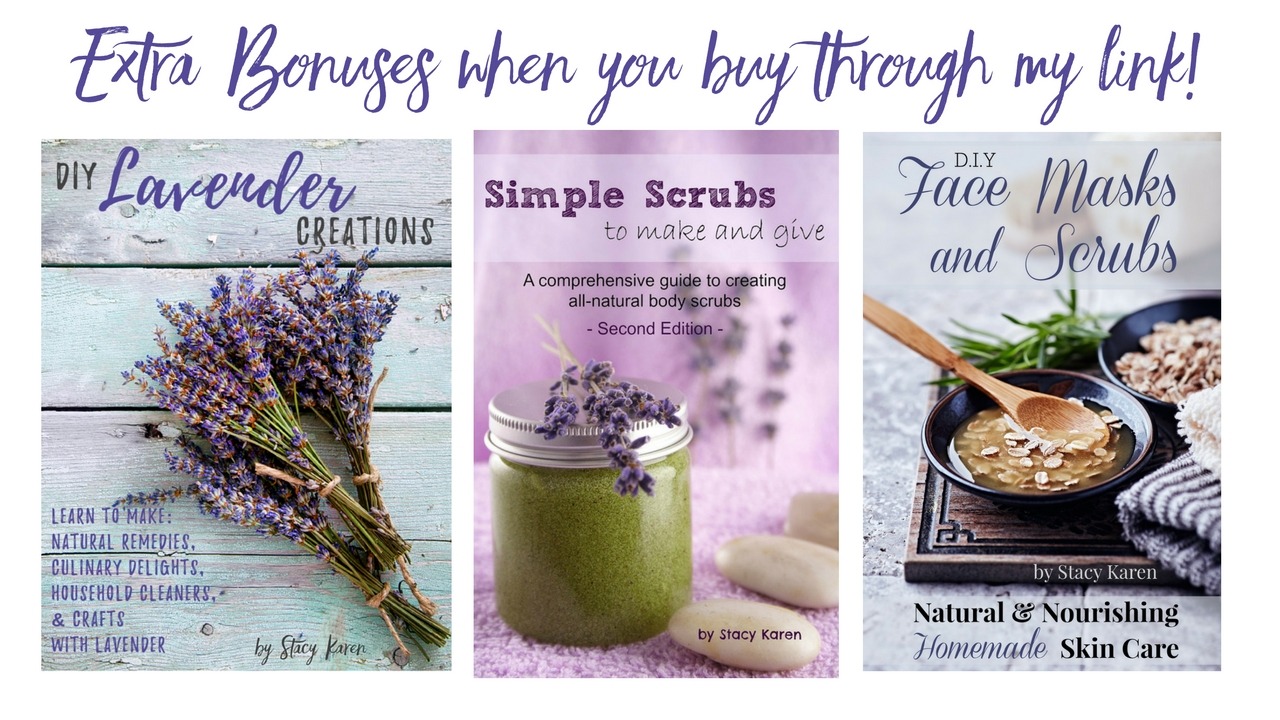 I'm also including access to my yet-to-be-released Body Butter eCourse. It comes out on Nov. 1, just in time to start making gifts for the holidays!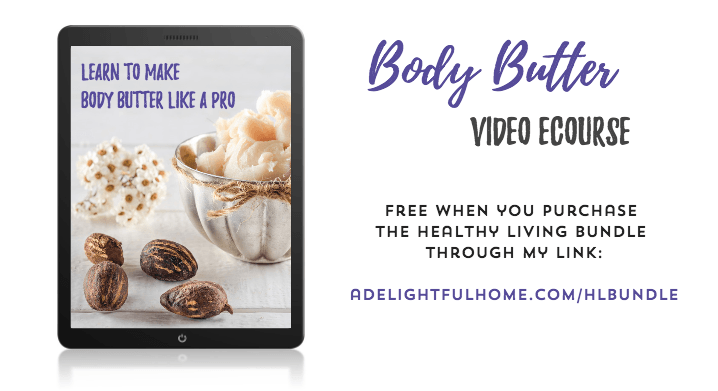 Important note:
If you buy through my link, fill out this form to get your extra bonuses.
Want to check out the Healthy Living Bundle?
Click the buttons below to learn more.