This post may contain affiliate links which won't change your price but will share some commission.
This fruit salsa incorporates manuka honey to provide an elevated flavor profile and a health-enhancing boost. It is so incredibly colorful and flavorsome, you'll definitely impress your friends. You'll want to volunteer to bring this dish to your next gathering.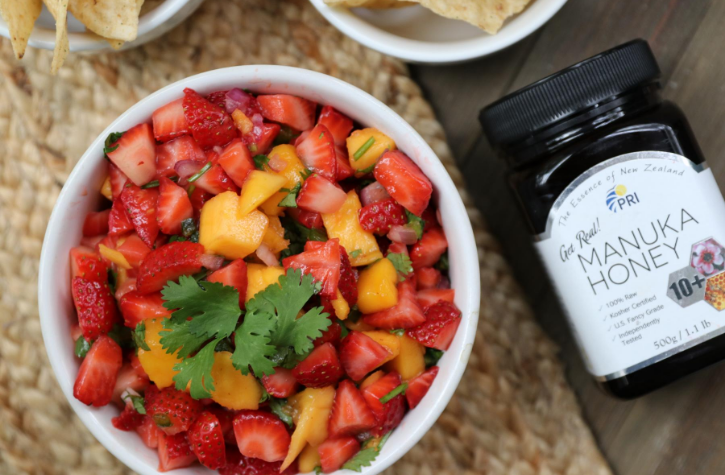 Ingredients
1 medium lime, juiced
1.5 teaspoons Manuka honey
Pinch fine New Zealand sea salt
1 mango, peeled and diced
16 ounces strawberries, hulled and diced
1 jalapeño pepper, seeded and finely chopped
1/3 small red onion, finely chopped
1 handful fresh cilantro, chopped
Corn chips or pita chips for serving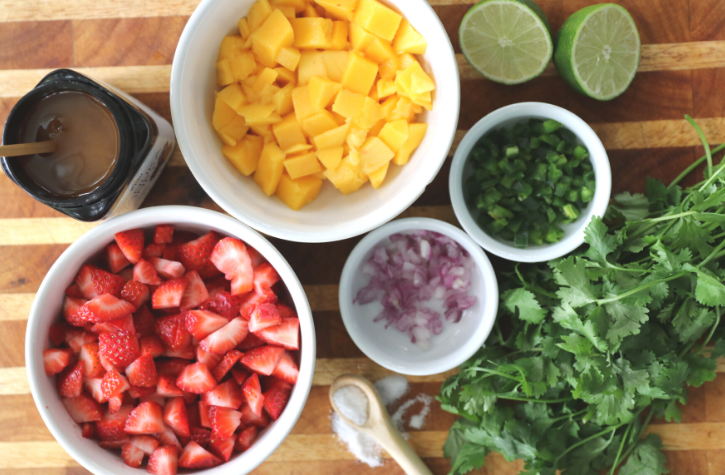 Directions
Place lime juice, manuka honey, and salt in a large bowl and whisk until smooth.
Add the mangos, strawberries, jalapeño, onion, and cilantro. Toss until well combined.
Adjust salt or sweetness to taste as desired.
Let sit for 30 minutes to allow flavors to meld.
Serve with corn chips or pita chips.