This post may contain affiliate links which won't change your price but will share some commission.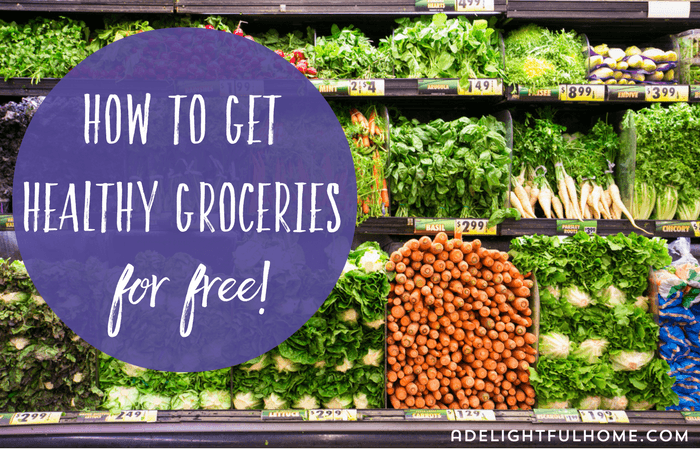 When switching to a healthier diet, it can feel like your wallet is taking a hit. Especially if you've been buying items off the $1 menu and so on (ask me how I know!!).
I'm always looking for ways to save money on healthy food and wanted to share one trick you can start using right away to get some of your food for free.
Here is my secret: Swagbucks. 
Now that the holidays are over, a lot of us have gone into savings mode again as we rebuild our bank accounts from all that gift buying! Some of us have already started saving for the 2017 holidays! If you're looking to extend your budget or just say within it, Swagbucks is a great resource for that.
Swagbucks is a site where you earn points (called SB) for things you're probably doing online already, like searching, watching videos, discovering deals, and taking surveys. Then you take those points and exchange them for gift cards to places like Amazon, Starbucks, Walmart, Target, or PayPal cash.
To get healthy foods for free, redeem points for gift cards to Whole Foods or Amazon (Walmart and Target are good possibilities as well). 
I usually do Amazon since I can easily order pantry staples like coconut milk, nuts, dried fruit, unbleached flour, gluten-free flours, crushed tomatoes, pasta and more.
I was excited to see that points can also be redeemed for a Whole Foods gift card, which would be a great option to get fresh veggies, meats, frozen items, or whatever your heart desires!
Here's how you get your bonus:
2. Earn 300 SB total before 2/1/17. You'll get a $3 (300 SB) bonus for it!
3. If you spend at least $25 through Swagbucks Shop* you'll get another $2 (200 SB) bonus on top of the cash back you'll get from shopping. If you have some shopping to do online, just go to Swagbucks first and visit the store through them. It doesn't cost you anything extra, but you'll get SB points for every dollar you spend (on top of the bonus)!
That's it. It's super easy, and Swagbucks is for real. I use it myself, and I've earned a few thousand points over the years and redeemed them for Amazon gift cards which I've used to buy pantry staples, gifts, and other needed items. 
*You must receive your shopping SB before March 1st