This post may contain affiliate links which won't change your price but will share some commission.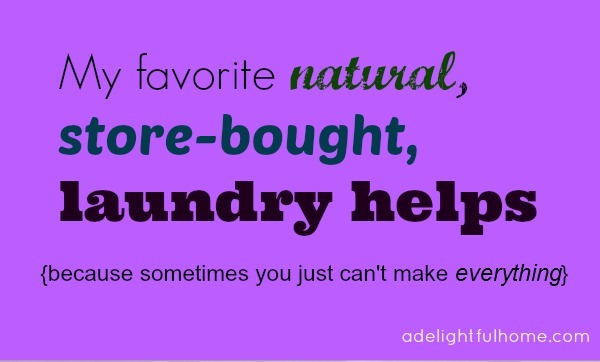 I like to make my own cleaning products whenever possible. Laundry soap used to be one of them.
I'd sit at the table and grate bars of soap by hand for 20 minutes before melting the shavings in warm water, adding a few extra ingredients and stirring until dissolved.
I enjoyed it for a long while,  but as life has become busier for my family, it got to be a little much for me.
I have turned to some good, non-toxic laundry soaps and stain removers to help me get clothes clean without the use of chemicals and irritants, or the need for me to make detergent from scratch whenever we need it (I was terrible at staying on top of making soap and would run out when I had a pile of laundry to do!).
Here are the laundry soaps and stain removers I buy and use most often:
(There are many others, but I don't have personal experience with them)
Charlie's Soap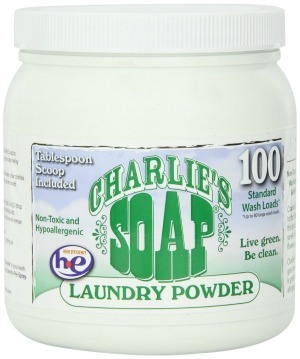 Charlie's Laundry soap comes in powdered form and only uses a tablespoon per load! It rinses out completely, leaving no residue. Clothing smells like, well, clothing (and not synthetic fragrances). I love it.
Charlie's Laundry soap has no perfumes, no fragrances, no chemical brighteners and is HE/front loader compatible.
Biokleen Laundry Liquid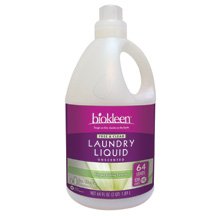 Bio-kleen Laundry Liquid is free of dyes and brighteners. It does a good job removing dirt, grease, stains, and odors.
I usually buy Biokleen Free and Clear Laundry Liquid (but it also comes in Citrus). Bio-kleen laundry liquid rinses clean, without leaving residue on clothes.
It is very concentrated and only uses a small cap-full per load.
Bac-Out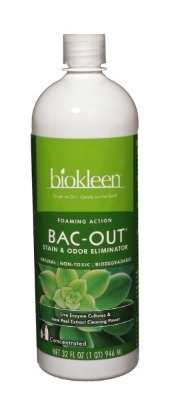 Bac-Out is my tool of choice for stain and odor removal. It is perfect for dealing with spills and other messes on clothes or carpets.
Bac-out is also excellent for treating pet odors.
I keep some in a spray bottle and apply to any stains that I notice.
It is great for soaking clothes that are extra dirty.
Bac-Out can also be used to clean bathrooms:
The description on Amazon states:
For soap scum, mold, mildew, toilet stains & odors: Spray Bac-Out directly, let sit for up to 5 minutes, wipe with clean rag, no rinsing required. Add Bac-Out to toilets to keep bowls fresh. Great for shower curtains and doors too! Store in a cool place, away from direct sun.
If you were to visit my home, these are the three laundry helps you would likely find. They are available at most health food stores and on Amazon.com. I am also able to purchase these through my food co-op, AzureStandard.
What are your favorite laundry helps?