This post may contain affiliate links which won't change your price but will share some commission.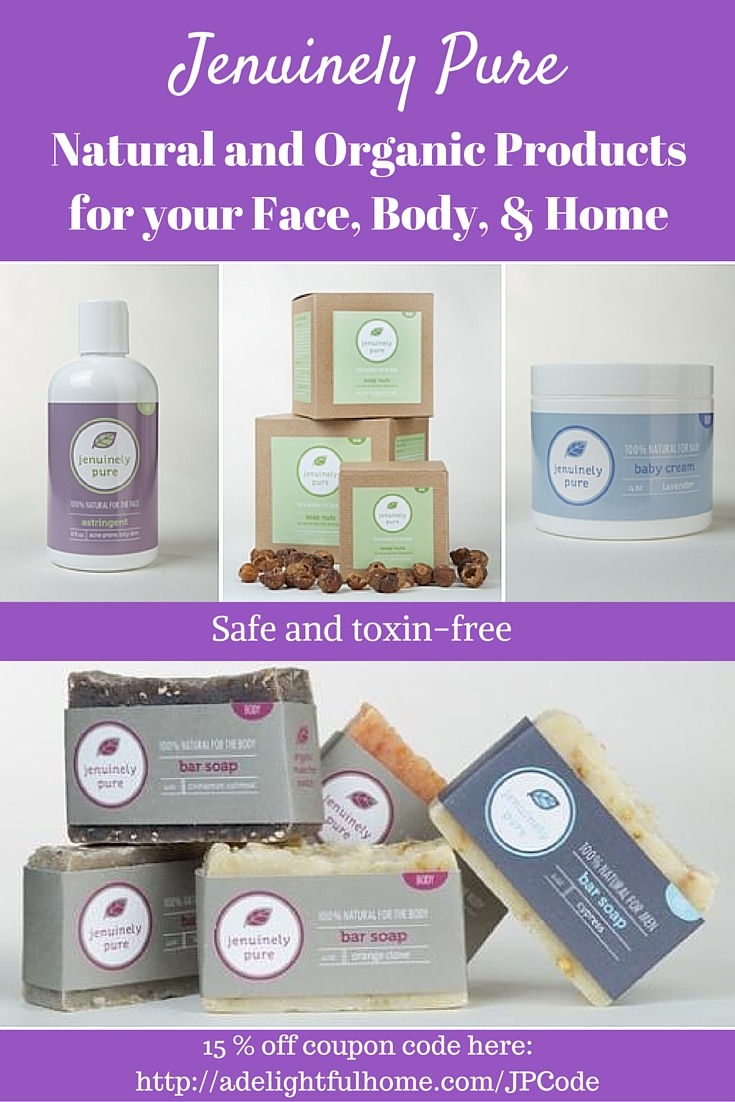 Today I want to share this special company with you. One whose products I've used for at least three years now (maybe more): Jenuinely Pure.
When I started to seek out natural alternatives to skin care for myself and my family, it was somewhat daunting.
I knew I needed to find products that were free of toxins and chemicals, but was unsure of where to look.
I didn't completely trust the products from large companies, knowing they could sneak in small percentages of "toxic" ingredients without adding them to the label. (I'm sure there are some good ones out there, but it's exhausting trying to identify them).
I made a lot of my own products, but didn't have the energy to make every. single. thing. So, I turned to Jenuinely Pure.
In fact, when I first sought them out, I didn't intend to switch to their full product line, I mostly wanted facial cleanser and hand soap. But, after trying the moisturizing facial serum, I didn't look back.
The facial serum felt completely luxurious and smelled amazing. It made my skin feel nourished and soft. I had no idea that it would be so lovely.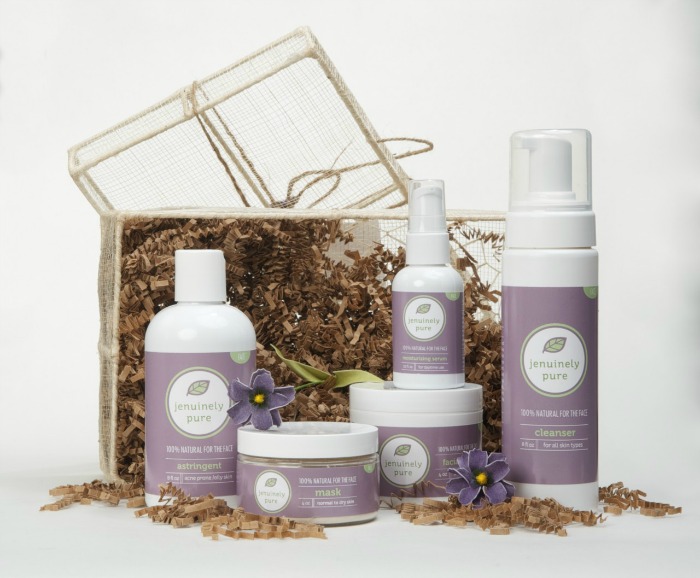 The main reasons I love Jenuinely Pure (and continue to use their products year after year):
they are a family-owned and run business
they have integrity
the products are toxin-free, and contain no artificial fragrances, parabens, phthalates, sulfates, or GMOs (check out their ratings of the EWG database!)
each item is made with pure, plant-based organic ingredients
their products are effective! (You'll notice a difference when using them)
My favorite products from Jenuinely Pure
As I mentioned above, I absolutely adore the moisturizing serum. It is amazing. Truly.
I'm also addicted to the bar soap.
I mean, just look how pretty they are: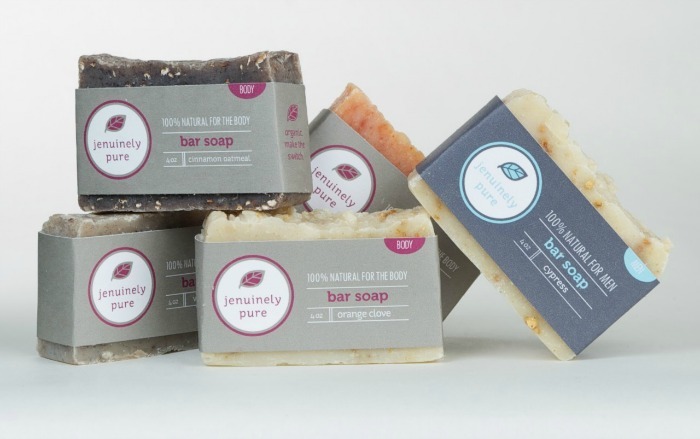 And the scents are delightful.
Cinnamon Oatmeal.
Orange Clove.
Pint Grapefruit.
Vanilla Bean.
I can almost smell them now! These soaps even work as shampoo bars!
I like to tuck these into Christmas stockings each year. They make the entire stocking smell fantastic.
How can Jenuinely Pure help you live a more natural life?
As we have discussed before, the skin is the largest organ of the body. What we put on our skin ends up in the bloodstream. This directly affects our health.
If we want to live our healthiest life, we need the products we put on our skin to be natural and toxin-free. Jenuinely Pure has solved that issue for us.
Besides carrying a full line of pure and natural skin care products (including scrubs, lotions, cleanser, toners, and moisturizers), Jenuinely Pure also provides toxin-free products for your home, including:
soap nuts (for naturally clean laundry)
toxin-free all-purpose cleaner
foaming hand soap
They also carry an amazing line of baby care products. Perfect for gifting to new mamas.
Jenuinely Pure Coupon Code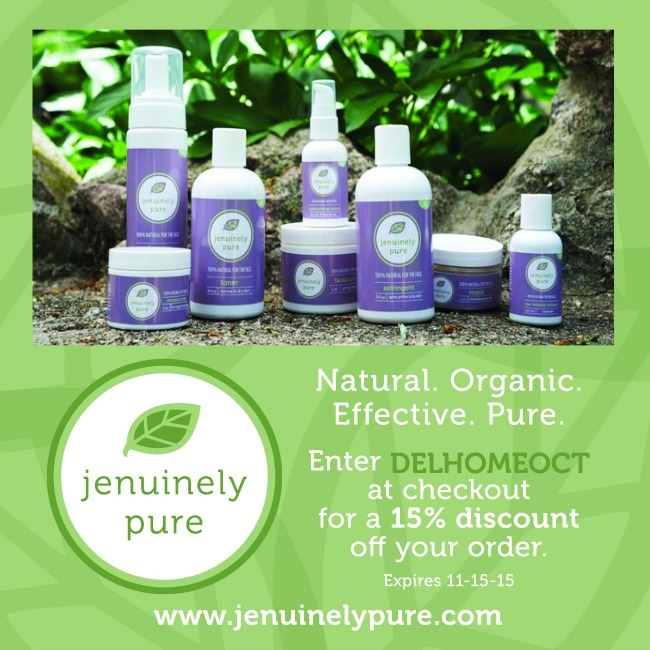 Jenuinely Pure has provide a 15% off coupon code for us! Yay!
If you want to make the switch the natural skin care, stock up on soap, or do some early Christmas shopping, I highly recommend taking advantage of this code.
Use coupon code DELHOMEOCT to get 15% off your order. Valid until 11-15-15. 
This is Day 5 in the 31 Days of Natural Beauty Series
Do you have any questions about Jenuinely Pure? I'd be happy to answer if I can.
This post was sponsored by Jenuinely Pure. All opinions are my own.