This post may contain affiliate links which won't change your price but will share some commission.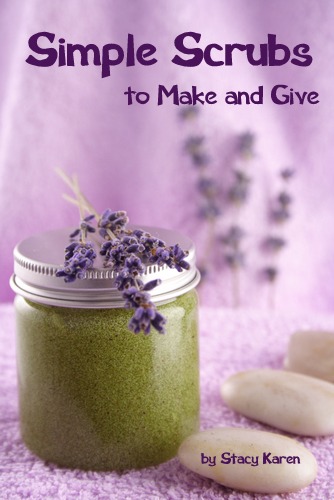 It's finally here. Just in time for the holidays, too!
With this guide you can make last minute gifts people will want to receive.
What is Simple Scrubs to Make and Give?
It's a comprehensive guide to homemade body scrubs with over 50 pages of information and recipes.
Inside you'll find:
Ingredients Guide – Explaining each of the ingredients and how to use them.
Buying Guide – Tips for where to find supplies locally and online.
Step-by-step instructions for making basic and customized body scrubs.
Essential Oil Guide – Including brief explanations of 16 essential oils and nine recommend blends to make your scrubs unique.
Recipes – When all is said and done, there's over 30 different scrub combinations in the ebook! 15 body scrub recipes with variations for a total of at least 23 unique recipes. Plus the bonus section, with 8 recipes and directions for creating your own!
Original recipes include:

Morning Coffee Body Scrub

Fresh Citrus Sugar Scrub
Squeaky Clean Scrub
Lavender-Peppermint Facial Smoother
To name a few. . .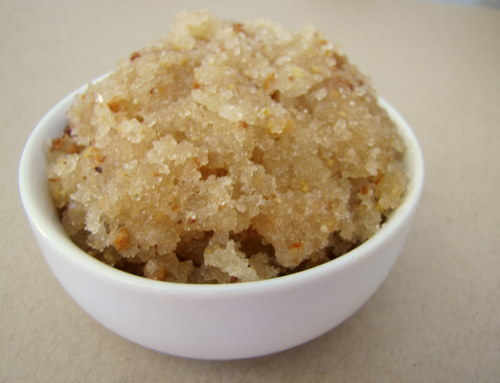 Bonus section: Simple Scrubs to Use Right Now!
Includes instructions and recipes for nourishing facial scrubs to make as needed. (But don't worry, than only take a minute to prepare). A comprehensive guide shows you how to make your own creations.
Also includes eight new recipes for scrubs to make and use right away!
Quick Reference Recipe Guide – enables you to have all the recipes in this ebook at your fingertips without printing all 59 pages. Great to keep in a notebook for easy access.
Packaging Ideas – Suggestions for decorating jars and detailed information for what to include on your labels.
Simple Scrubs to Make and Give will be $3.99, but I'm taking 30% off until 12/21, making it just $2.79!
Use Code: HappyScrub to get 30% off
Please Note: This is a pdf download. You will receive a download link immediately after purchasing.
If you'd like to earn a little money promoting Simple Scrubs to Make and Give, find out about the affiliate program here.
If you'd like more details, check out the table of contents below. In the book, the table of contents is linked to each section, so one click will take you right to the page!)
Table of Contents
Disclaimer, Cautions and Disclosure
How to Use this Book (and printing guide)
How is "simple" defined in this book?
– Basic Sugar Scrub Recipe and Method
– Brown Sugar-Vanilla Body Scrub
– Morning Coffee Body Scrub – Two Ways
– Soapy Scrub (or Squeaky Clean Scrub)
– Lavender-Vanilla Sugar Scrub
– Lemon-Almond Sugar Scrub (and Vanilla-Almond Sugar Scrub)
– Lavender-Peppermint Facial Smoother
Bonus: Simple Scrubs to Use Right Now!
– Quick and Nourishing Facial Scrubs
– Corn and Honey Scrubber
– Honey-Almond Scrub
– Herbal Oat Scrub
– Strawberries and Cream Facial Smoother
– Orange-Oat Scrub
– Soothing Skin Scrub
– Dry Lip Smoother
– Herbal Body Scrub
Use Code: HappyScrub to get 30% off