This post may contain affiliate links which won't change your price but will share some commission.
Now more than ever, it's been extremely important for my family to try different activities. Being stuck in the house doesn't mean we have to do the same 3 activities over and over. I've compiled 36 family fun ideas to help get you out of your normal routine and shake things up a bit!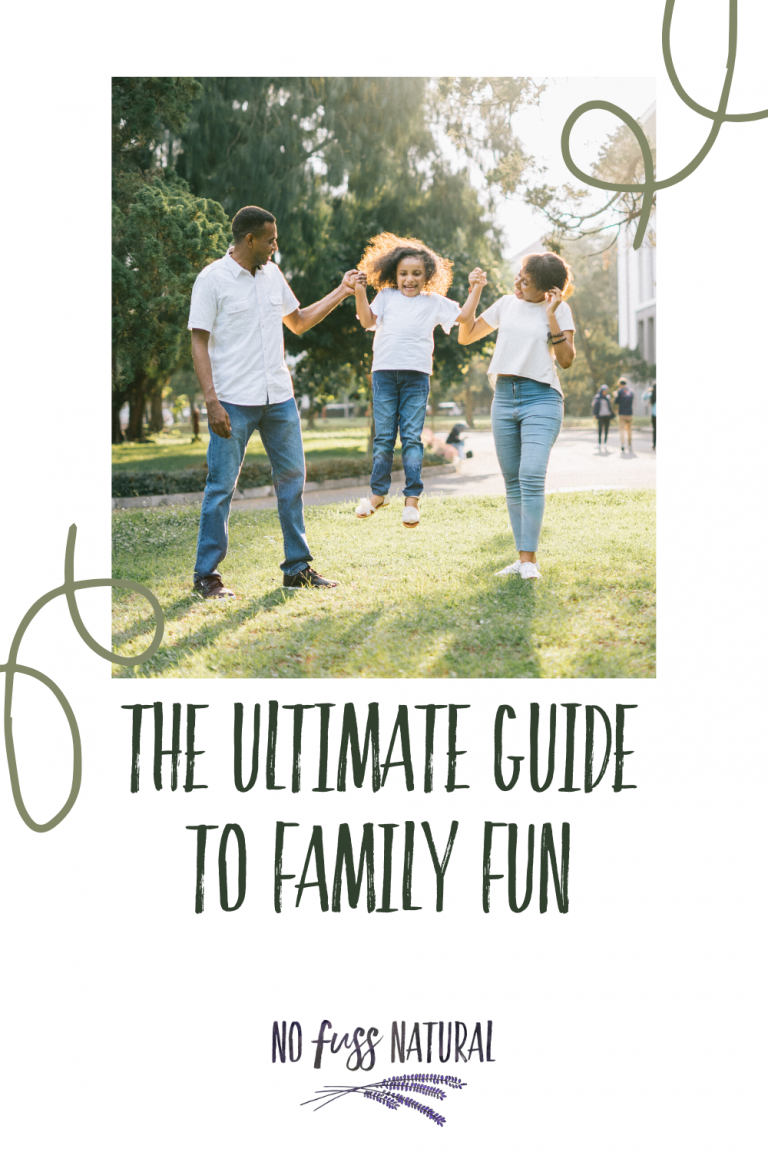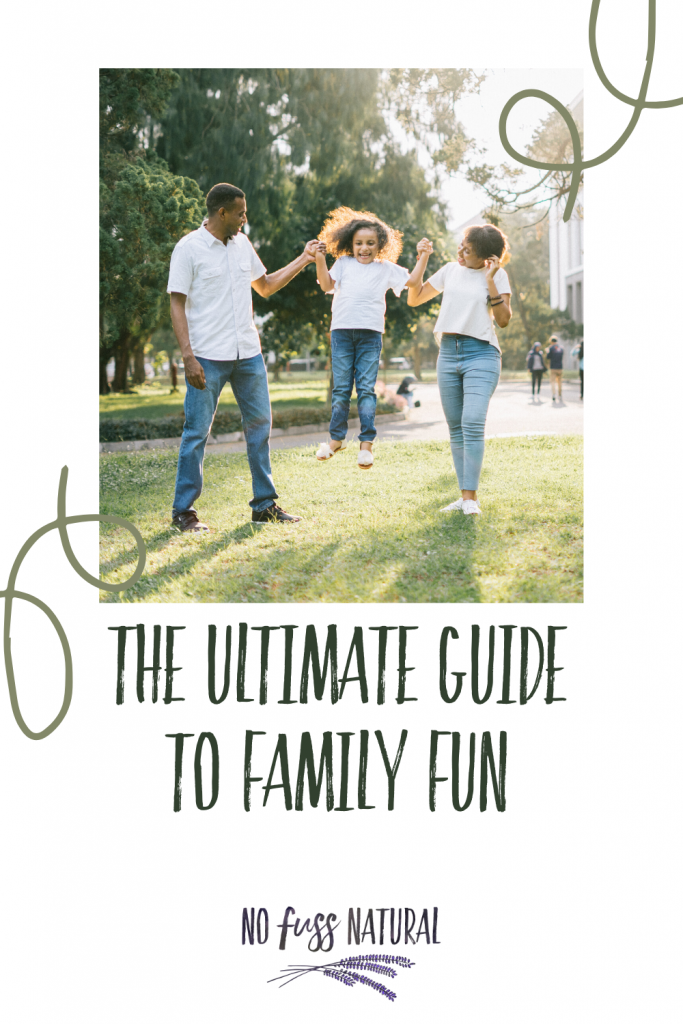 A family fun night does not have to be complicated or expensive. Spending time together can be easy and frugal.
I hope this list can be a place of reference for you to enjoy your own family fun nights. And even more than a place of reference, I hope it will be a springboard for you to think up many more ideas uniquely suited to your own family.
This list is meant to offer simple ideas. If it gets too complicated, the chances of the family night happening dwindle significantly.
Many of these ideas can be used alone, but it's also fun to combine a few. Often we will do a short family devotional, followed by a board game.
1. HAVE A FAMILY DEVOTIONAL
Simply reading and discussing a bible story is enough. When our kids were younger, we would read from a Bible story book and then have the kids act out the story. It was a fun way for them to connect with the story, Acting it out seemed to help them remember it too.
Other books such as Our 24 Family Ways or Picking Melons and Mates, might be helpful to rotate in.
2. PLAY A BOARD GAME (OR CARD GAME OR DOMINOES, OR . . .)
Some of our favorites:
Games for kids under 5 years old:
(Some of these games have small parts and are not intended for children under 3 years of age. Check appropriately).

My Amazon Picks
3. CAMP OUT IN THE LIVING ROOM
You might not get much sleep, but you'll make a lot of memories. Drag out the sleeping bags and set them up in the living room. Have some snacks, tell stories, play a few card games, and call it a night.
4. CAMP IN THE BACKYARD
Want to go one step further than a camp out in the living room? Head to the backyard! Set up the tent, roast marshmallows (if possible) and generally have a good time pretending you are n the wilderness.
5. LISTEN TO AN AUDIO BOOK TOGETHER
My family has enjoyed listening to a few awesome audio books together. The kids usually get out some paper and draw pictures while they listen. Sometimes my husband throws a ball back and forth with the youngest one while the book plays.
This is a great alternative to watching movies and is an excellent way to use your imagination.
Select a book, pop some popcorn, and you're all set. You can find lots of great audio books at the library.
6. HAVE A FAMILY DRAW
A family draw is a great way to get creative together as a family. You can draw individually (but together) or work on a family project. I share all the details for how to have a family draw in this post: How to Have a Family Draw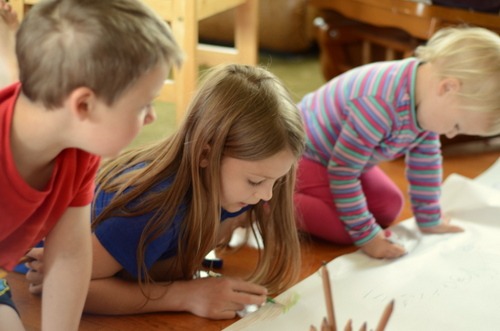 7. READ A BOOK TOGETHER
Reading together is a bonding experience for families. It can be challenging when you have little ones, but it doesn't hurt to try. Select books you think the kids will enjoy.
The Chronicles of Narnia are always exciting.
If the kids are old enough, try passing the book around and letting each person read a few pages. Make it more exciting by turning off the lights and use candles and flashlights to add atmosphere!
Here's a great example of how one family enjoys reading as part of a Family fun Night – they read the Ransom of Red Chief every year.
8. HAVE A COOKING NIGHT
This one is pretty simple: get in the kitchen together.
Have a pizza making party, where all the ingredients are on the tables and everyone gets to create their own pizza. Decorate cupcakes, or try creating an international dish, or perhaps bake up something you've read about in one of the stories you've been reading (For example, if you've been reading Paddington Bear, learn how to make scones and marmalade!).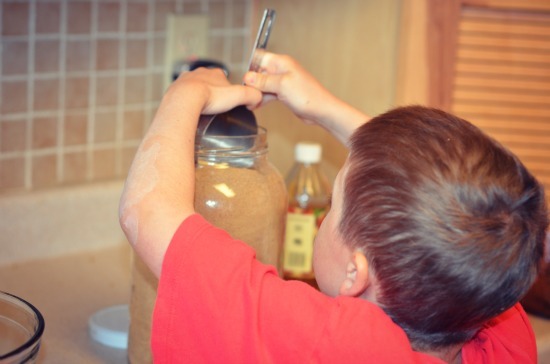 9. HAVE A MOVIE NIGHT
This is straight forward, I know. BUT, how often do you actually sit down and watch a movie WITH your kids? I know I often use the time they are watching a movie to get things down. But, wow, do they ever love it when I snuggle up with them and actually pay attention (and not mess around on my phone or the computer).
10. OUTREACH NIGHT
Spend a night working on ways to reach out to your community or the world at-large.
Some ideas:
11. HANG OUT AROUND THE FIRE PIT
Fire pits have a tendency to add a happy atmosphere and fun to any gathering (and a little stress if you are the mother of young children – just being honest here!).
Roast hot dogs and marshmallows, sing songs, tell stories, have a discussion, plan a trip. Anything goes.
12. HAVE A CRAFT NIGHT
Similar to the family draw, a craft night is a great way to get creative together.
To make it easy, go to the craft store and buy some packages of craft kits, that way the crafts are ready to go (like this tile art kit or fashion headbands.
I personally enjoy making things that are useful, rather than stuff that creates more clutter. If you like that too, then you might like to check out my tutorial for how to paint mugs.
Keepsake crafts, like this canvas handprint wall set are fun too. Scrapbooking might be fun as well. If you want to go simple with scrapbooking, try Project Life.
13. HAVE A VIDEO GAME NIGHT
I know, I know, we want to out the video games away most of the time! but, playing together as a family can be a really fun experience. Especially if mom gets into it. (My kids go crazy when I do.) Party games work well for family fun nights. Try Mario Party or Wii Party.
14. MEMORY LANE NIGHT
Watch old home movies and browse through photo albums.
Most kids love to watch old home movies, either of themselves or their relatives. It's especially fun if you can find some movies of mom and dad as kids! Same with old pictures. Viewing these treasures is a great way to relive memories and learn more about family history and each other.
A really interesting way to go on a kind of treasure hunt. This requires you to leave the house, so might be best suited to the summer time or a family fun day (instead of night).
Check the geocaching website for instructions and locations.
16. TREASURE HUNT
Set up a treasure hunt around the house or in the back yard. This certainly takes a little planning. But, it may even be something you could have an older child create and execute. Write notes with hints for each location and place around the house. Place a prize, game, dessert, (or whatever) at the end!
17. STARGAZING NIGHT
Stargazing is a peaceful thing to do together. If you've got little ones, it might only last 5 minutes. But, taking the time to look up at the night sky is worthwhile. Teach kids names and locations of a constellation or two. Maybe go back inside and draw what you saw.
Special events like meteor showers are excellent nights to star gaze.
Also, there's something about sitting outside in the dark and look up at the stars that promotes deeper conversation. Perhaps we feel safer not having to look right at each other? I don't know. But, give it a try and see how it goes.
18. WATCH THE SUNSET
Just like looking at the stars, watching the sun set is a great way to bring some peace and calm to your time together. Perhaps this could coincide with a dinner picnic or trip to the beach.
Whatever you do, be sure to point out the beautiful creation we live in.
19. SWIMMING NIGHT
If you have access to a pool, it's fun to swim in the evening hours. It definitely has a different atmosphere to the day time.
20. MAKE A FAMILY MURAL
Buy a large canvas at the craft store (Michael's often has canvas for 50% off). Create a mural together using paint, paper, or other materials.
21. MAKE YOUR OWN ICE CREAM SUNDAE NIGHT
Place a few flavors of ice cream and a variety of toppings on the table and let the kids create their own ice cream sundaes. If you have fancy bowl, use those! It's nice to use the "good things" and not save them for some day. It makes the family feel special.
22. FAMILY BRAINSTORM NIGHT
Is there something your family would really like to do together? A trip you'd like to take or an event you'd like to participate in?
Take some time to hash out the details together. Discuss what you want to do and how you will do it. Here everyone's ideas. Kids feel more ownership when they have had a chance to give their input.
23. TIME CAPSULE
Create a time capsule and bury it in the backyard. Have the kids write a short note about their current likes and dislikes. Add pictures, small toys, or anything that you'll want to remember in a few years.
Here is a good article with simple steps for making a time capsule.
24. CREATE A VIDEO TIME CAPSULE
This can be a separate activity or something to add to the time capsule mentioned above.
Take a short video interviewing your kids and having them interview you.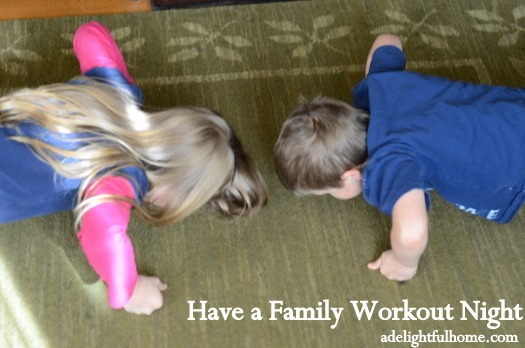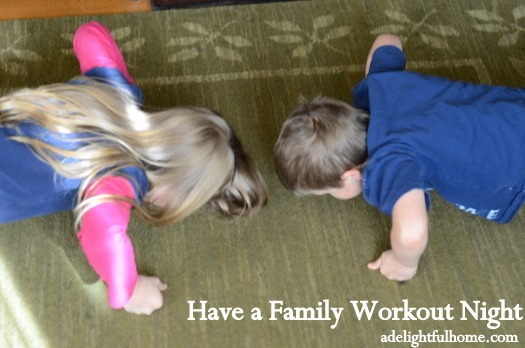 25. EXERCISE NIGHT
Perhaps you could all go for a run or walk together. Take a hike or go indoor rock-climbing?
Or, maybe you'd like to try my family's silly exercise game. It can be the beginning of a to of laughter! See all the details here: Family Fun: How to Have a Workout Night

26. FASHION PARADE
Let the kids dress up in zany creations and out on a parade for mom and dad. They's also love to dress mom and dad up in crazy outfits. So, be a sport and let them give you something silly to wear, then do your best catwalk.
27. PUPPET SHOWS
Invest in a few inexpensive puppets and let the kids perform a show for you. Give them a script or let them create their own. Puppet shows are a great way to reinforce Bible stories, social skills, or other lessons.
28. TALENT SHOW NIGHT
Give everyone at least a week's notice so they can prepare. Then have each family member perform their chosen talent.
29. IMPROV NIGHT
Drama games can make for some great laughs and unexpected fun. Check this list of drama games for ideas.
30. THE GREAT LEGO BUILD
Pull out all the legos and build something together. Take over the dining table or living room and create the biggest building you can. Ask the kids for ideas and follow their lead.
31. PLAYDOH CREATIONS
Get out the playdoh and play. The kids will love to see mom and dad getting in on the fun. Let them make little playdoh cakes and pretend to eat them. They don't need anything fancy. Just be there.
32. SHOW AND TELL
Every family member choses one item they would like to show the family. Even mom and dad. (It's great if mom and dad can find something the kids might not have seen before. Even better if it relates to the family in some way. For example, the first letter your father sent me. Or, grandma's ring. And so on.)
33. THEMED DINNER
Have a themed dinner.
Some ideas:
34. MAKE NATURAL BODY CARE (AS GIFTS OR FOR YOU)
Many of the natural body care tutorials on this blog are simple enough for the entire family to make. Use your own judgment, of course.
One of my favorites, that's great for leading up to the holiday season: Make 100 natural body care gifts in an hour
35. DESSERT NIGHT
Eat dessert. Need I say more.
Well, Ok, the more would be that you could make something dessert-like together. But that's not necessary.
Go fancy and light candles.
36. HAVE A SOCK WAR
This is a game in which the objective is to be the last person with socks. Clean socks are tucked into the back of your pants so they are hanging out. Everyone runs around and tries to steal each other's socks. Could get kind of dangerous, depending on how wild you all want to get!
Alternatively, fold socks down into a ball and throw them at each other, as if in battle. This can get kind of crazy! So, ahem, may not be for everyone. Depending on the space you have available.
This list could go on and on. . .
FAMILY FUN NIGHT IDEA SHEET
Click here to download a family night idea sheet. Print it out and keep it in your homemaking binder or wherever is convenient for easy reference.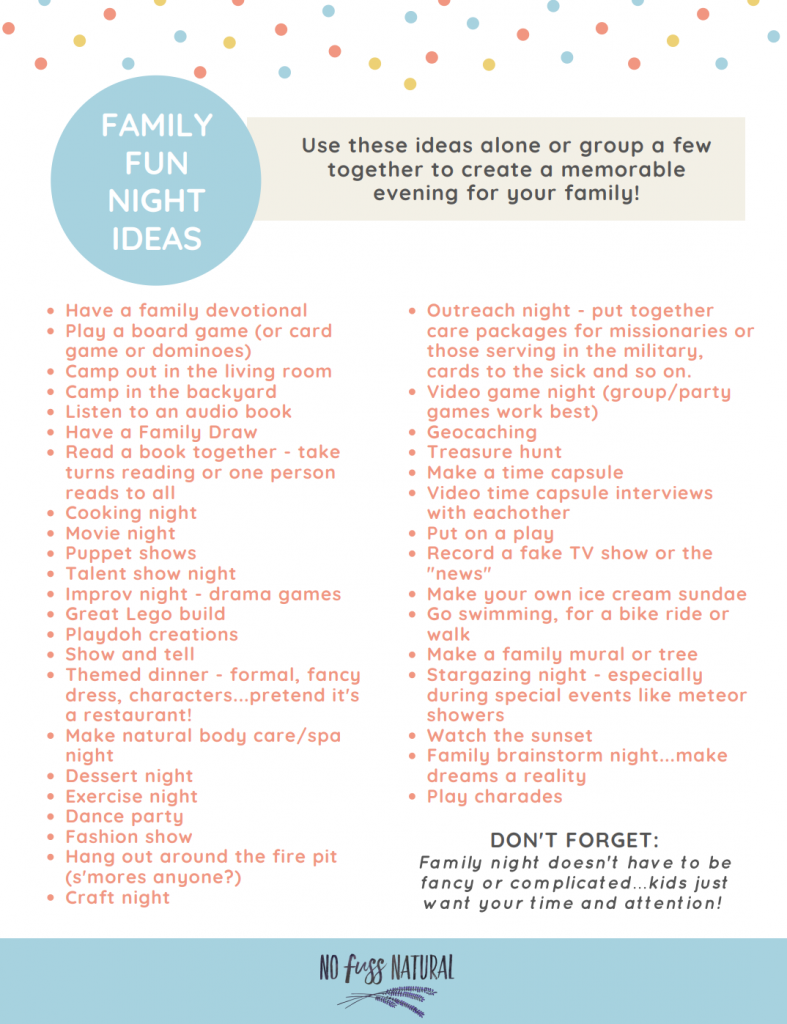 KEEP IT SIMPLE, THROW IN SOME FUN, PAY ATTENTION, BE KIND TO EACH OTHER. THAT'S PLENTY!
I'D LOVE TO HEAR WHAT YOU DO FOR FAMILY FUN NIGHT. LET ME KNOW IN THE COMMENTS BELOW!
This post contains affiliate links.