This post may contain affiliate links which won't change your price but will share some commission.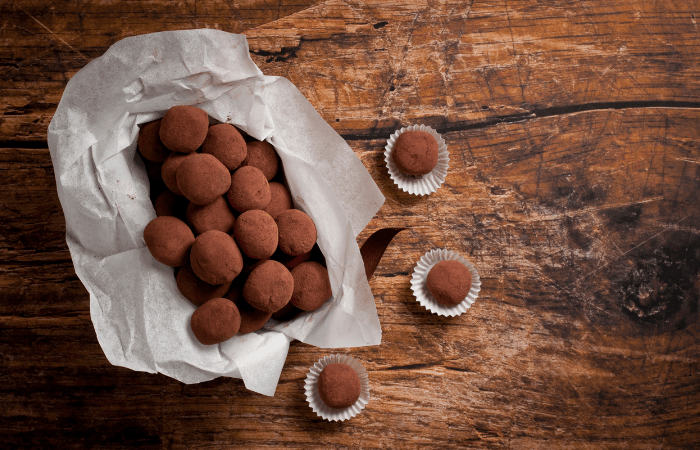 Decadent.
Indulgent.
Delicious.
Chocolate truffles are a very special treat I make once a year or so.

Did you know you can infuse chocolate truffles with herbs like peppermint? I didn't! But thanks to the Herb Farm Cookbook, I am now aware of this delightful little piece of information.
Before you click away thinking that infusing truffles with herbs is going to require some sort of complicated process, let me assure you, it doesn't. It's EASY!
Here's how to do it:
Herb Infused Mint Chocolate Truffles
Adapted from The Herb Farm Cookbook
Ingredients
1 1/4 cup heavy cream
6 sprigs of fresh peppermint or chocolate mint (sprigs should be about 3 inches long)
16 ounces good quality bittersweet chocolate
1/2 cup good quality cocoa or cacao powder (I love Wildly Organic's Cacao Powder).
Method
Step One: Infuse the cream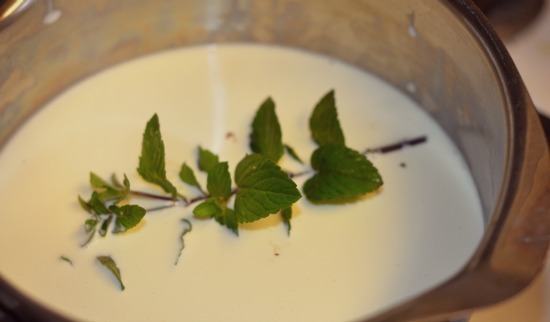 Pour cream into a small saucepan and warm over medium-high heat until it comes to a boil. Add the herbs and submerge them in the cream, pushing them below the surface with a spoon.
Remove the pan from the heat immediately and cover with a plate or lid. Leave to steep for 30 minutes.
While the cream is steeping, chop chocolate into small pieces that are less than 1/2 inch in size.
Once the 30 minutes is up, strain the cream through a fine sieve to remove the herbs.
Check to see if the cream measures 1 1/4 cups. If not, add more cream until it reaches 1 1/4 cups.
Pour the cream back into the saucepan.
Step Two: Prepare Ganache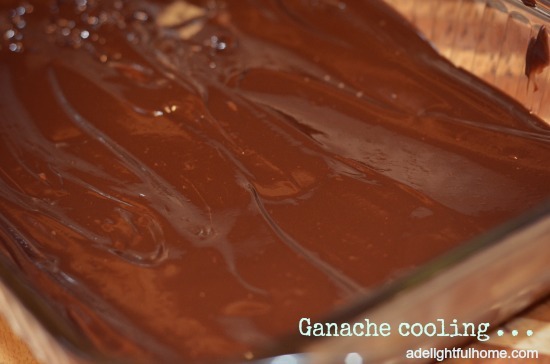 Add chopped chocolate to a food processor.
Warm the cream again until it comes to a full boil. Once it boils, immediately pour the cream over chopped chocolate in the food processor (be careful!). Put lid on food processor.
Let sit for one minute.
Turn on processor and blend until smooth.
You have now successfully made an herbal ganache. Wasn't that fun?
Use a rubber spatula to transfer the ganache to a small container or casserole dish.
All to cool to room temperature then move to the refrigerator to harden for about 2 hours.
Step Three: Form the Truffles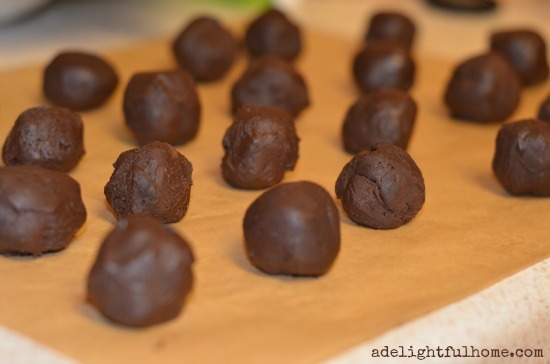 Use a melon baller or rounded teaspoon to scoop the ganache into balls (about 3/4 inch in size).
Roll quickly between the palms of your hands to form into a ball. (This can get very messy. But it's worth it!)
Try to get a nice shaped ball, but don't be a perfectionist. OK? As you can see, mine are not perfect by any means.
Step Four: Coat the Truffles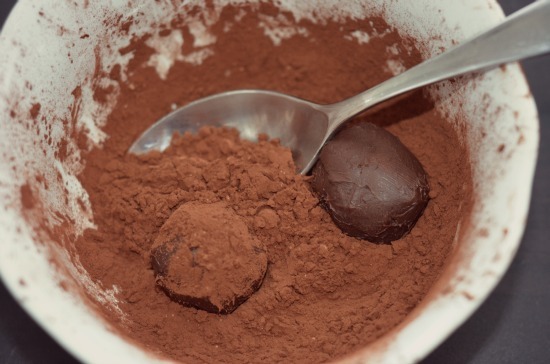 Put cocoa powder in a bowl and toss truffles gently (two at a time) to coat.
Optional: After coating truffles, place truffles in a strainer and gently knock the side of the strainer with you hand to remove any excess cocoa powder.
Allow truffles to harden in the refrigerator for about 2 hours.
Store truffles in the refrigerator for up to 2 weeks.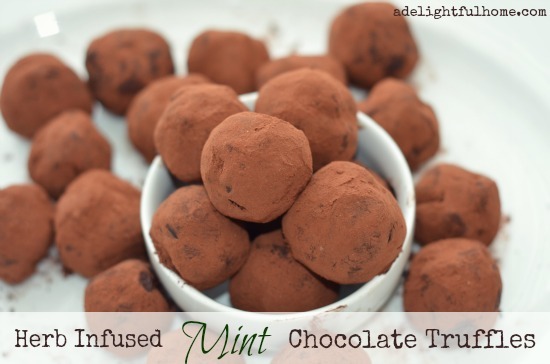 What do you think? Fancy? Yes! Time-consuming? Maybe a little. But hard? No.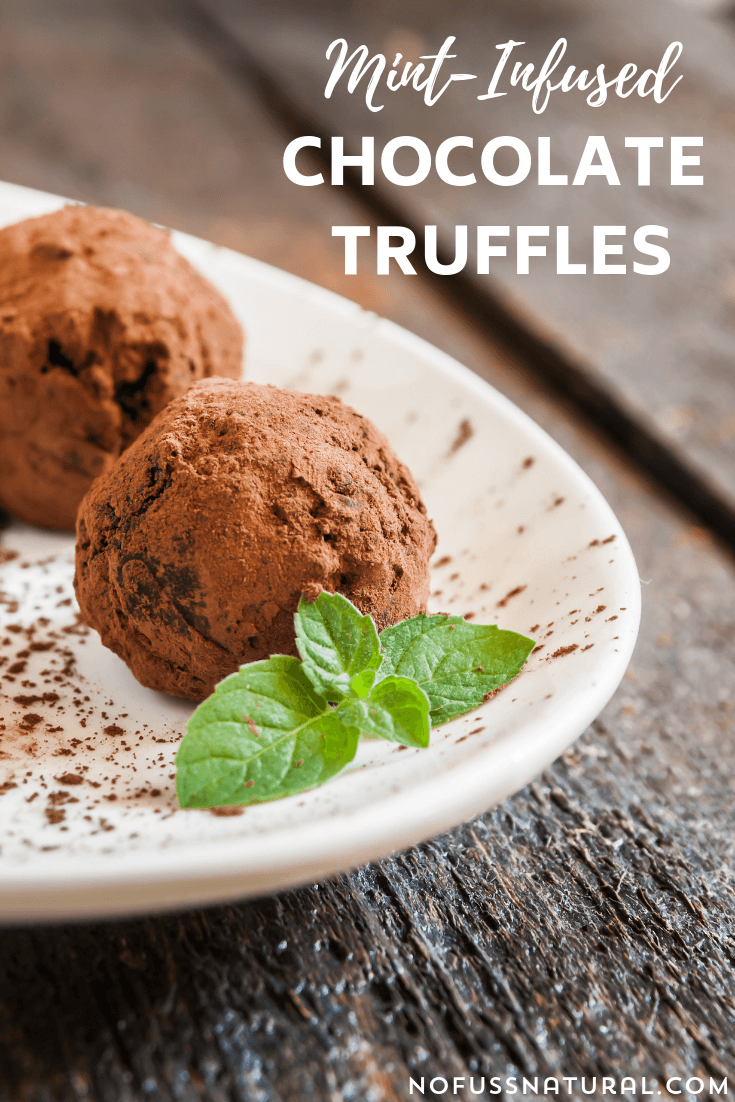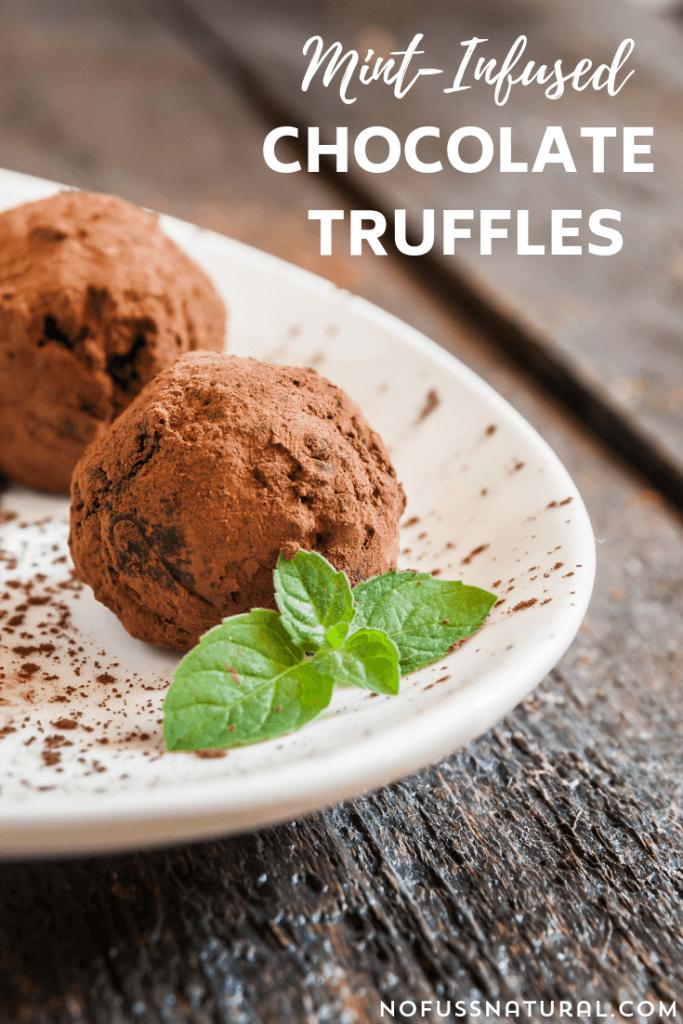 Are you going to make some?