This post may contain affiliate links which won't change your price but will share some commission.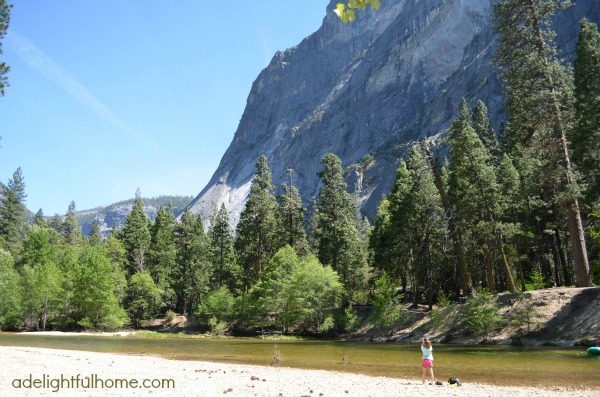 The images in this post are from a family trip to Yosemite we made a few weeks ago. We had to postpone it because I was so ill. I was thankful to eventually go and enjoy God's beautiful creation with my loved ones.
***
It began with a sharp pain in my leg that I tried to ignore. (Isn't that what mothers do?)
It wasn't long before the pain grew so intense that I wanted to cry each morning as I hobbled out of bed.
After a few days of this inescapable torture, I realized it probably wasn't a pulled muscle, like I'd originally thought.
My skin burned when my clothing brushed against it. My nerves felt like a hot, electric wire, and my foot went numb.
Something was really wrong.
I took to google (of course) and figured I must have sciatica. Hunting for relief, I found stretches that were supposed to help. Except I didn't want to do them. I didn't want to do anything.
It wasn't long before I knew I was wrong, again.
I didn't have sciatica, I had shingles.
What? Shingles! I thought only old people got shingles. Shingles was not even on my radar.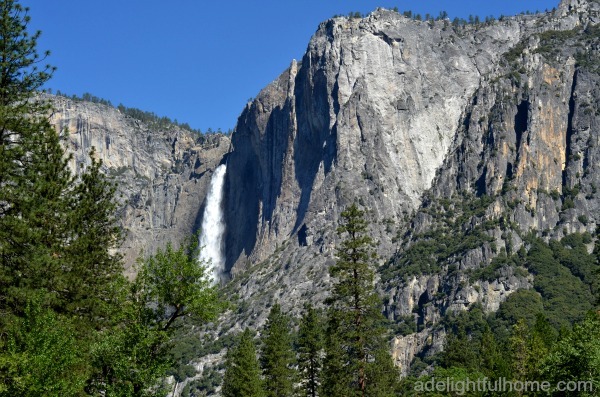 I'll spare you the gory details (just google it if you really want to know. But hey, that's your call. You'll probably wish you hadn't).
The next ten days found me mostly in bed. My mother-in-law took the kids and let me sleep and rest. (She is amazing. I thank God for her. I really do.)
As I stared at the ceiling, I knew, I had let myself go too far. Stretched myself too thin, stressed myself too much.
And all while barely leaving the house.
Did you know you can do more than you really should in the comfort of your own home? Yep. It's true. (I bet you knew that already.)
You don't have to gallivant all over town and sign up for 101 things to over do. You can do that at your very own kitchen table.
So, come to find out, if you have ever had chickenpox, you can get shingles. It lives in your spine waiting for an opportunity to rear it's ugly head.  However, it usually doesn't manifest itself unless you have been extremely stressed or your immune system is low.
Leading up to this I had been stressed. I hate to even say it. What does that mean anyway?
But truly, I had been feeling so overwhelmed that my stomach was in knots every single day. It was as if I could feel the stress hormones shooting themselves into my system.
I knew I was struggling, but didn't know what to do about it. I didn't know how to stop the roller-coaster.
Well, shingles did that for me.
Ten days of bed rest will give you time to think. Pain has a way of getting your attention; I'll tell you that.
When people ask me if I'm getting back to normal, my answer is, "No."
I'm striving to find a new normal. One that involves rest and quiet spaces. A normal where I learn to let good things go in order to do the best things and accept that I don't have to perfect to raise great kids, trusting God to make good of my humble efforts.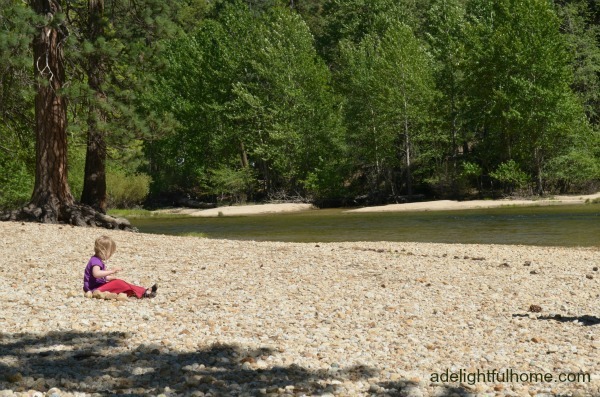 It's hard for me to admit that I've struggled. I don't want. But I know I need to.
I know that many of you struggle to, and you might not even realize quite how much you are struggling until one day you find yourself in bed too sick to move. I hope it doesn't get to that point for you. But if it does, know there is another side.
You don't have to fly out of the hole you are in. It's okay to crawl. Just keep trying. And take time to rest along the way.
I'm so thankful for you who read this blog, for those who have reached out to me, and those who have prayed for me. I am so blessed.
If nothing else, I want you to learn from my mistakes. To know that you can't keep going and going and pushing and striving. You have got to rest. There is only one of you and one person can only do so much.
Yes, one person can do many great things. But you don't have to do all of them today.
-Stacy