This post may contain affiliate links which won't change your price but will share some commission.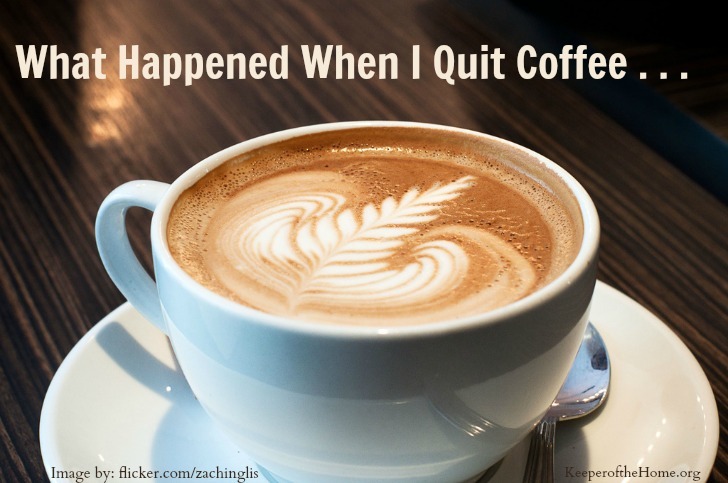 Growing up, I never expected to be a coffee drinker. I hated the taste. Tea was more my thing and well-suited my British heritage.
However, a number of years ago, fatigue hit me like a ton of bricks.
I have three children and live a busy life. I couldn't keep up anymore.
I was just tired. All. The. Time.
(Little did I know, I had a thyroid condition.)
I noticed people bebopping around talking about how much they loved coffee. How they couldn't function without it. How it helped them think.
I figured, if it worked for them, it should work for me, too.
I drove onto coffee drinking full-force, but before long, issues surfaced that required me to stop consuming my new found love.
And the results were astounding.
Read all the details in my post at Keeper of the Home today.