This post may contain affiliate links which won't change your price but will share some commission.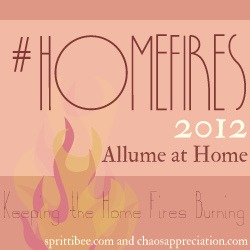 This time last year I was in Pennsylvania having fun (and also dying of nerves) at my first ever blogging conference.
I decided not to go this year, although I would love to, and am a little sad to miss out, but also pleased to be here at home with my own little family. We will be celebrating our youngest child's third birthday!
We are making cake: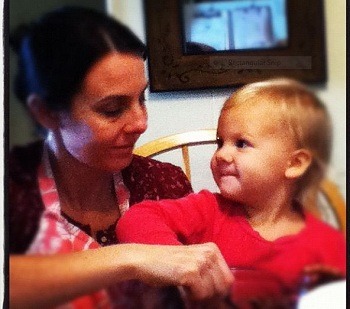 Some other bloggers (who have stayed home from the conference this year) are sharing online friendship this weekend. Our own little rubbing of shoulders.
This posts serves as my introduction to those ladies. . .
Hi, I'm Stacy of A Delightful Home. I make scrubs.
I'm kind of addicted to DIY projects, especially those that involve herbs and homemade skin care.
My claim to fame is that I grew up in Australia. I've lived in the USA for 14 years now and have sadly lost most of my accent (which fortunately comes back whenever I talk to my family on the phone).
My husband is a preacher and we have 3 children. My oldest is 11 and the youngest will be three in a few days.
I'm a homeschool mom who strives to follow the Charlotte Mason method, but I forget a lot of things!
You can read more about my forgetfulness and also what a typical day in my life looks like here.
While I love blogging (and the internet in general), I try to keep it in a box and not let it take over. I am sometimes successful and sometimes not. My daughter recently wrote a note to me and my husband thanking us for not being on the computer all the time. I am framing it to help me remember to be that mom! It's so easy to forget.
This blog is a place where I strive to encourage moms to create peace and joy at home. I want women to know how very important they are and that what they do matters.That home is a place where hearts are shaped for eternity.
I also blog (rather sporadically) along with my sister at Real Fit Moms.
I am honored to be a contributing writer at Simple Homemade and Keeper of the Home. Two wonderful places on the net.
You can find me on Twitter at @DelightfulHome and on Facebook.
I also love Instagram. You can find me there as StacyKaren.
Oh, yes, and one more thing . . .
I was one of the women to get stuck in the elevator at Relevant last year. And while I have ridden in quite a few elevators since then, there isn't a time that I don't wonder if I'll get stuck again. I'd probably choose to take the stairs on most occasions, but when you have three kids and a suitcase full of supplies for the homeschool co-op, the elevator seems like the only choice!
This is me with the other ladies who shared the elevator experience (they are all lovely):
I'm the second one from the right in the bottom row.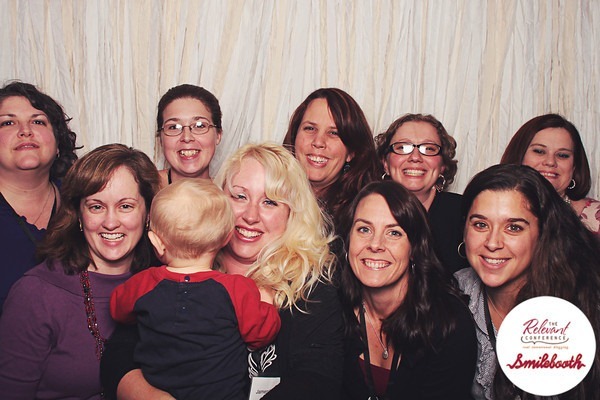 What are you up to this weekend?