This post may contain affiliate links which won't change your price but will share some commission.
If you're looking for safer skincare and cosmetics, Beautycounter has you covered.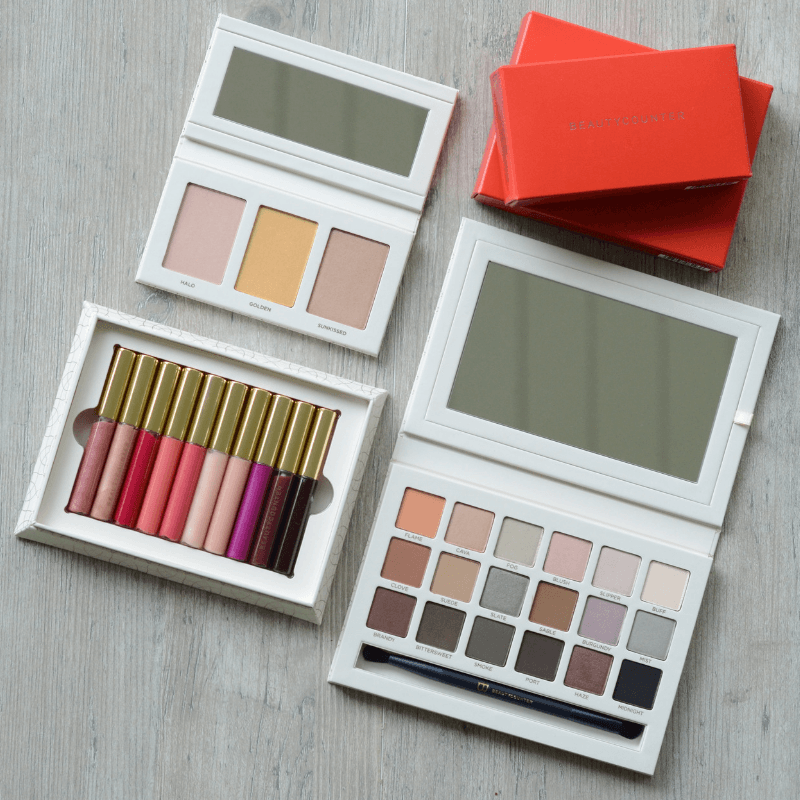 Beautycounter
has really impressed me and I am now using a ton of their products.
I started out rather skeptically, but am now using Beautycounter hair care, skin care, and make-up!
Honestly, I thought I would just use them for makeup, but I love their skincare too. I just started using their 
Overnight Resurfacing Facial Peel
 and it has done wonders for my skin. I'm not easily impressed when it comes to this type of thing. So, this is a big deal!
What is Beautycounter?
Beautycounter is a safe skincare and cosmetics company whose mission is to get safer products into the hands of everyone—and everyone means everyone.
Beautycounter fulfills this mission by creating products that blend safety and high performance, and are committed to our rigorous ingredient safety standards.
You'll also find Beautycounter advocating tirelessly for greater transparency and regulation in the beauty industry.
Watch the short video below for more information about this great company and how they can serve you:
If you've been curious about Beautycounter, I'd love to answer any questions you have. Please don't hesitate to reach out.
Here are the top reasons why I love Beautycounter:
#1 – They are transparent
Beautycounter shares all ingredients on their product labels. I love this because it's important to know what's in our products. (
Read more about it here
)
#2 – 
They ban over 1,500 ingredients
This goes above and beyond what's considered "safe" in the USA. They do their research and test every batch of product to be sure it meets their standards. (
See their "Never list" here
).
This is really huge since the US is really lacking when it comes to safety in skincare and make-up products. The United States has not passed a major federal law to regulate the safety of ingredients used in personal care products since 1938.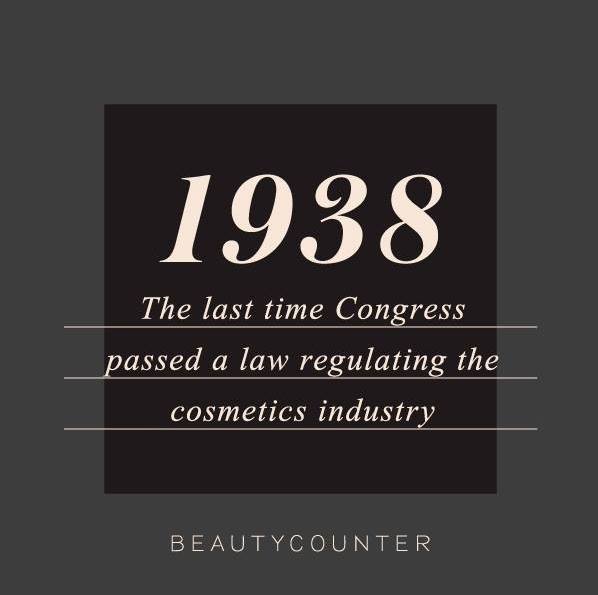 Over the past two decades, the European Union has banned close to 1,400 chemicals in the product formulas of personal care products and restricted the levels of over 250 more in such products.
The United States has only partially banned 30 to date. And only about 10% of the 10,000 chemicals commonly found in personal care products have safety data.
Every single Beautycounter product is rated between 0-2 on EWG's Skindeep database (my go-to resource for researching product safety).
#3 – They test!
Every batch of Beautycounter color cosmetics is tested for heavy metals to ensure it meets our industry-leading safety standards.
#4 – Their products work!
If you've tried many "natural" products, you likely know that not all of them perform very well.
Beautycounter is dedicated to performance as much as safety. I find Beautycounter is a great match between non-toxic and effectiveness.
This was really obvious when I tried their shampoo and conditioner. I have tried SO many natural brands and they are terrible! But theirs is really good.
A 60-Day return policy means there is no risk when trying things. I love this because it is so sad when you buy something you don't love! Or you order a shade and the color doesn't match!
#6 – Excellent skincare for all skin types
As I enter my 40s, I've begun to take skincare a lot more seriously (wish I had thought of it sooner!). I love the
Beautycounter Rejuvenating line
, which is great for anti-aging, but they also have an acne line and the
Countermatch line
(which is great for many different skin types).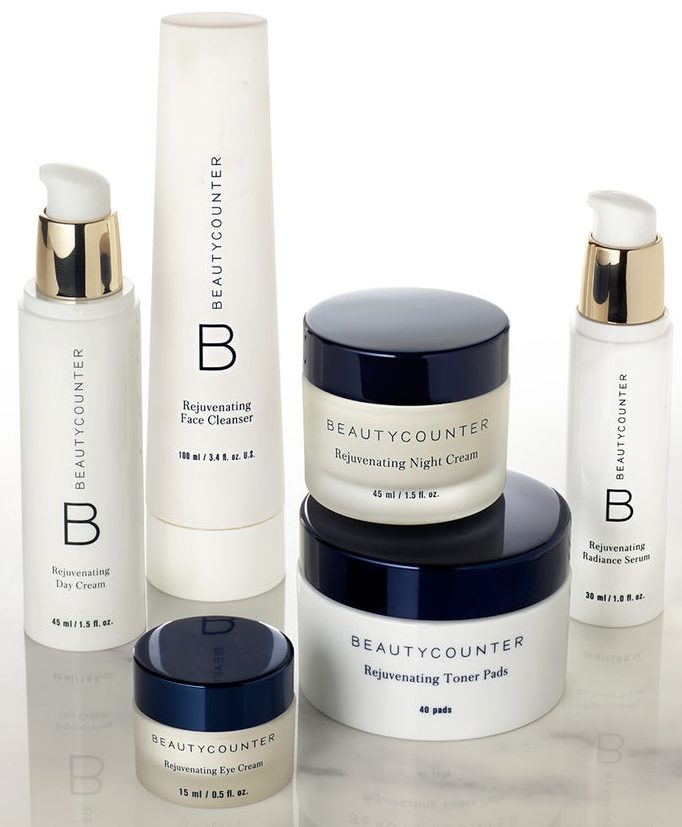 Need help finding the perfect skincare for you?
How to Shop
When it comes to shopping Beautycounter, you have a few options:
#1 – Shop Beautycounter with me as your consultant here.
Click here, create an account, add items to your cart and you are good to go!
Note: be sure to join my Natural Beauty Facebook group or signup for my Natural Beauty emails to find out about gifts with purchase and special giveaways (info below).
#2 – Join the Band of Beauty Membership
This is a great option if you decide you love Beautycounter and want to save money.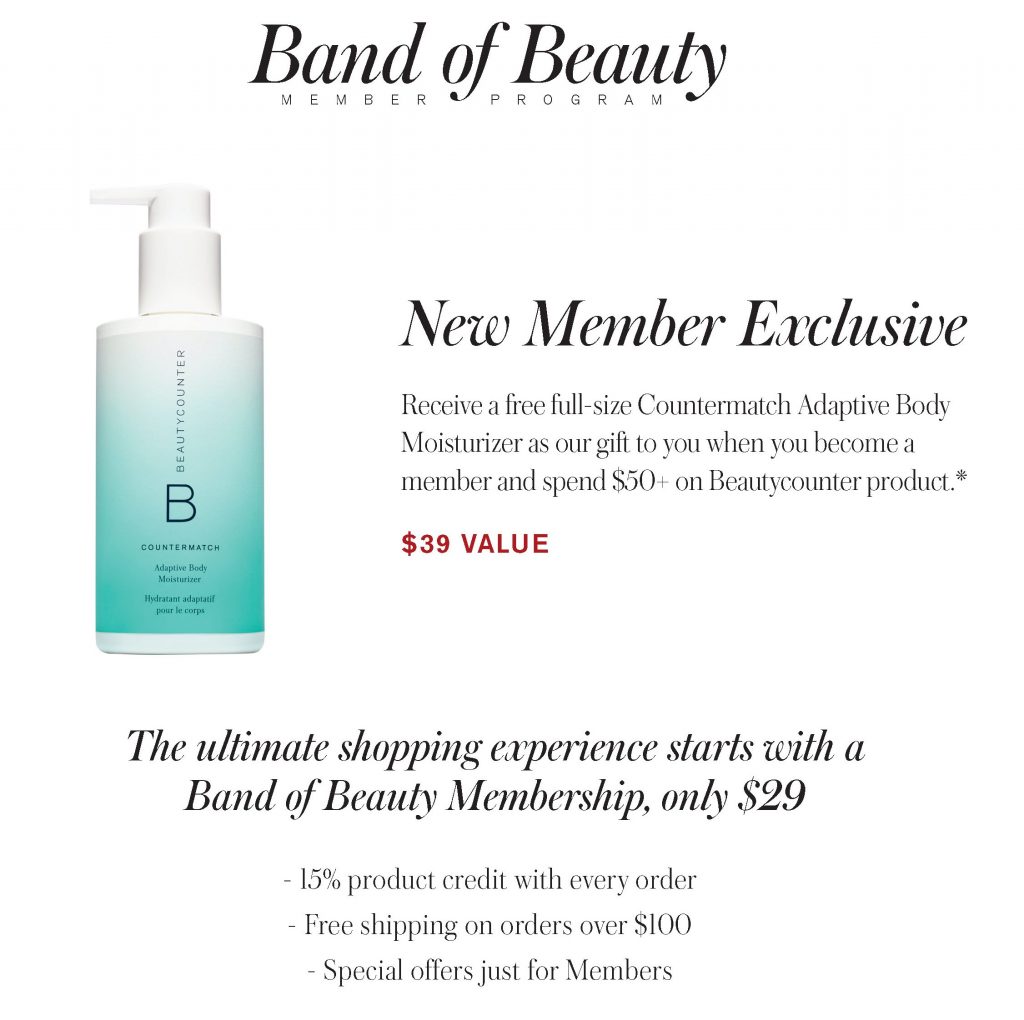 This is optional but highly recommended.
#3 – Become a Consultant
Consultants always get 25% off their orders, plus early access to new releases at special discounts.
I have a special offer for new consultants too. Check inside my Facebook group or sign up for emails to get the details. Or you can send me a message via my contact form.
Giveaway and Special deals.
Beautycounter asks it's consultants to reserve special deals, consultant-only sales, and giveaways for our personal contacts and not publicize on the world wide web.
Get info on the current giveaway and stay up to date on the latest natural beauty info, Beautycounter specials, and access future giveaways and special bonus products from me by joining the No Fuss Natural Beauty Group on Facebook and/or sign up for the No Fuss Natural Beauty Email List