This post may contain affiliate links which won't change your price but will share some commission.
Natural deodorant is not always easy to find. Sure, there are quite a few available nowadays, but not all of them work!
No one wants to walk around smelling bad, so we need to share our effective, natural deodorant finds with each other when we discover them! (When we think about it, not only would we rather not smell bad, we don't really want others to smell bad either! Am I right?)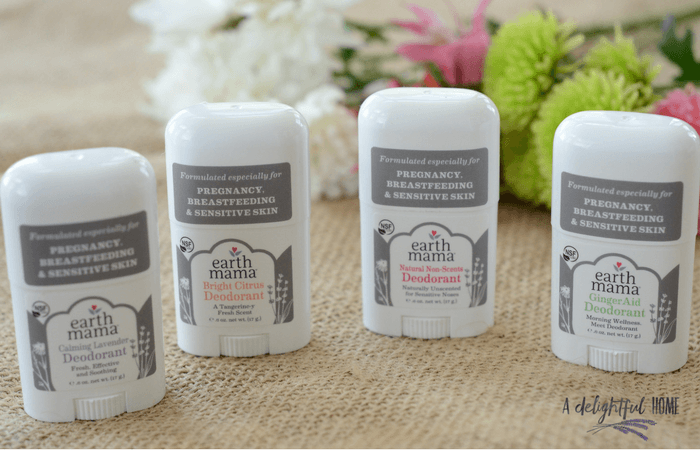 Before I get today's recommendation, let's quickly go over why you'd want to use natural deodorant in the first place.
Why Use Natural Deodorant?
The two main offenders in conventional deodorants are aluminum and fragrance.
What's wrong with aluminum?
Besides the fact that aluminum can clog up pores and cause irritation, there is also a possible connection between aluminum and Alzheimer's and Breast Cancer.
I think it's safe to say we'd all like to avoid Alzheimer's and Breast Cancer.
It makes sense when you think about the fact that the armpits are connected to the lymph nodes. And what gets into the lymph nodes gets into the bloodstream. So, whatever is in our deodorant is getting into the bloodstream. If it's aluminum, then that could cause some health issues down the road.
Besides these scary possibilities, aluminum reduces sweating, which can cause bad bacteria to build up (since the sweat is staying beneath the skin). This bad bacteria can actually cause us to smell worse! So the deodorant may not even do its job.
What's wrong with fragrance?
The main issue with fragrance is you just don't know what it is!
Because fragrance is considered "proprietary" the actual ingredients that make up a fragrance don't have to be disclosed. So it could be anything.
Many "fragrances" in convention products are thought to disrupt hormones, cause skin and lung irritation, and some have been linked to cancer.
If you are new to natural living and just beginning to switch out your products, I'd encourage you to make avoiding artificial (and even "natural" undisclosed fragrances) one of your first goals.
Why Try Earth Mama Organics Deodorant?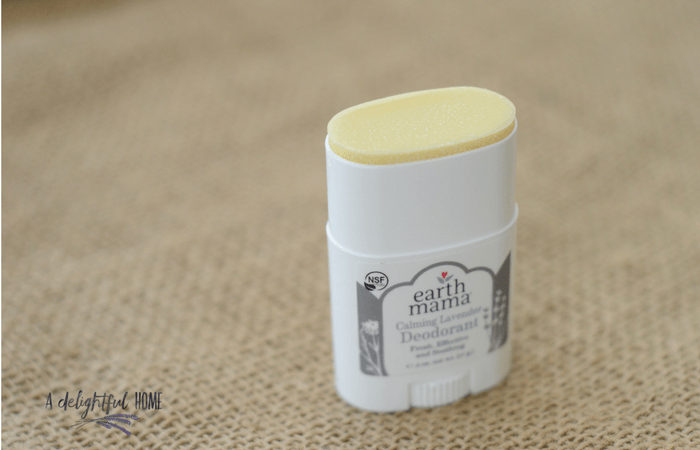 (This post contains affiliate links)
Finding a natural deodorant that works for you can be tough. You really just have to try them out until you find one that suits you. Everyone has a different body chemistry, so what works for one might not work for another.
Recently I started using Earth Mama Organics deodorant and have been really impressed.
I found that it works well for me, so there's a chance it will work well for you too.
I like that is formulated especially for sensitive skin. Even though it uses baking soda (which can irritate some), it is balanced out with magnesium which helps keep the underarm irritation free.
Earth Mama keeps pregnancy & breastfeeding mamas in mind too (I'm not either of those!). It is a consideration I really appreciate. Think about the fact that baby is often close to the armpit area, a lot. It's great if we can avoid exposing baby to the harmful ingredients in conventional deodorant. Especially the fragrance which they will smell due to their close proximity.
EarthMama Organics deodorant contains no artificial fragrance, just a light scent of essential oils.
Their ingredients are not just natural, but organic.
These deodorants have been formulated for sensitive skin and Dermatologist tested and clinically tested for irritation.
NO irritation, plus no propylene glycol, artificial fragrance, parabens or aluminum = winning!
EarthMama Organics sent me their Mini Deodorant 4-pack and I loved the variety of scents.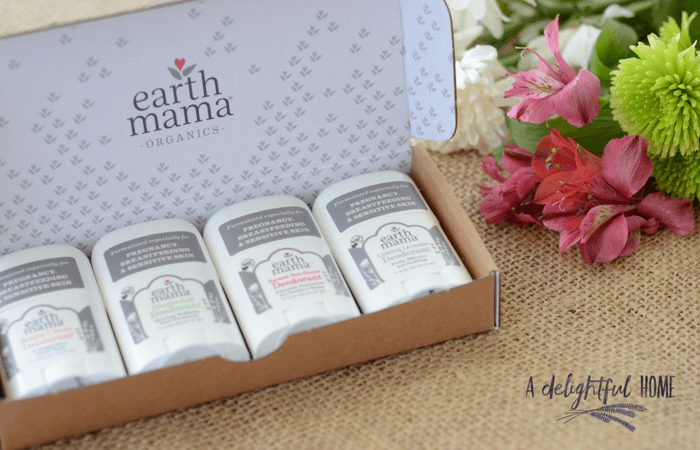 I also thought it was a great way to try different scents before committing to a full-size deodorant.
The small travel-size is perfect for keeping in your purse or taking on the plane.
The 4 scents included in the set are:
GingerAid Deodorant (refreshing Ginger-Lime)
Bright Citrus Deodorant
Natural Non-Scents Deodorant (naturally unscented)
Calming Lavender Deodorant.
I liked the Bright Citrus and GingerAid the best, but the others were lovely too.
I highly-recommend Earth Mama Organics deodorant because of their clean ingredients and because they actually work!
I appreciate their transparency and commitment to the health of women, especially pregnant and breastfeeding moms.
If you are looking for an effective, natural deodorant, I encourage you to get the Mini Deodorant 4-pack so you can try out the different scents and see which one you like best. It's also fun to have a little variety and not have to use the same scent every day.
The price is quite reasonable too. Only $15.99 for the set. (If you've looked at the price of natural deodorant, you'll know this is good!).
Save on Earth Mama Organics with a Coupon Code!
Use code ADelightfulHome through June 30th to save 20% off individual, regularly priced products on EarthMamaOrganics.com. This coupon can be used multiple times. Is good for US orders only.