This post may contain affiliate links which won't change your price but will share some commission.
Making cookies with the kiddos is such a fun part of the holiday season. It's tough when food allergies get in the way of this sweet time.
Even when we have a restricted diet, making cookies together is a tradition that can still be honored and enjoyed thanks to great recipe creators such as Jaclyn the author of Nourishing Holiday.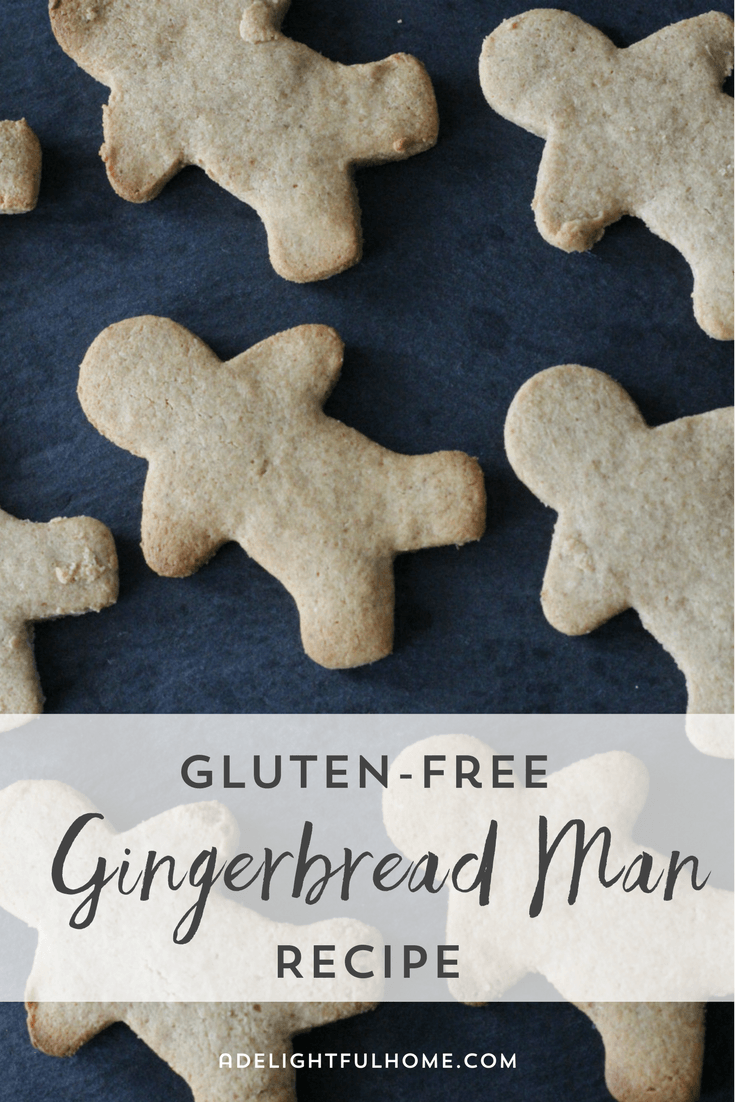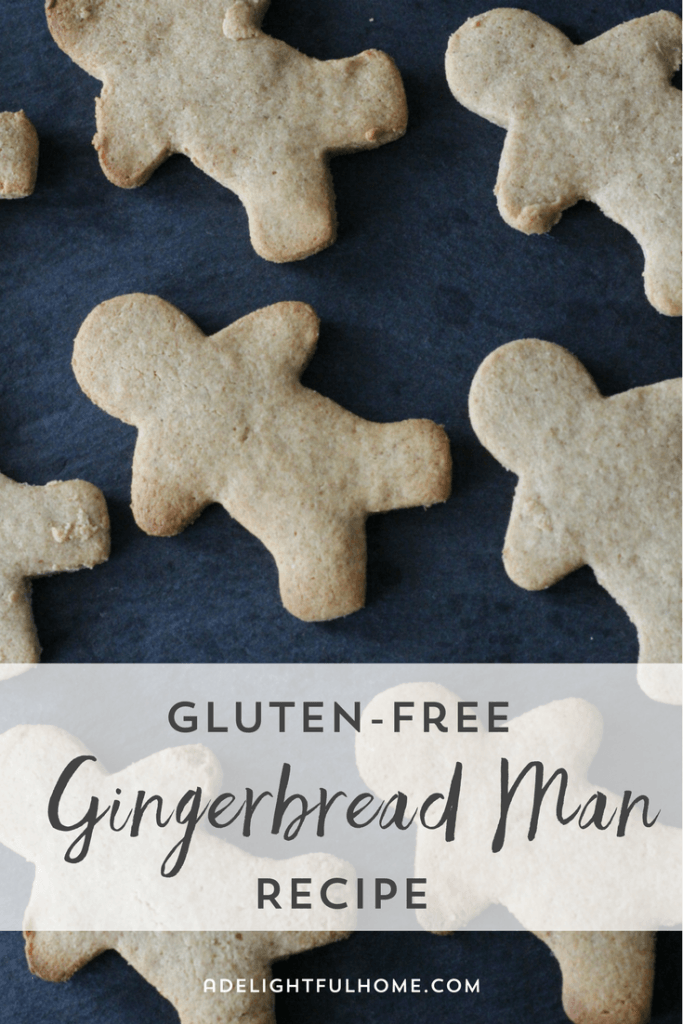 Gluten-Free Gingerbread Man Cookie Recipe
This recipe is from Nourishing Holiday, by Jaycln Harwell.
Makes: 4 dozen 4" gingerbread man cookies
Time: 1 hour
Ingredients
2 cups blanched, finely ground almond flour
1 cup crispy pecans or walnuts
½ cup pitted dates
1/3 cup coconut flour
2 eggs
¼ cup butter, softened
1 tbsp ground ginger
1 tsp vanilla
1 tsp ground cinnamon
½ tsp baking soda
½ tsp salt
Method
Preheat oven to 350º.
In the container of a high powered blender or food processor, combine crispy nuts, dates, eggs, butter, vanilla, ginger, and cinnamon. Blend on high until smooth.
Pour the mixture into a large mixing bowl and add almond flour, coconut flour, baking soda, and salt, and stir until a thick, sticky dough forms.
Chill in refrigerator for 15 minutes.
Turn dough out onto large piece of parchment paper, then place another large piece of parchment paper on top.
Using a rolling pin, roll dough out to ¼" thickness.
Use a cookie cutter to cut out gingerbread man shapes, then transfer to a parchment-lined cookie sheet. Ball up leftover dough and repeat.
Bake 15-18 minutes, until cookies begin to brown on edges.