This post may contain affiliate links which won't change your price but will share some commission.
If you were just getting started with home remedies and DIY natural skincare and asked me which herb I'd recommend keeping on hand, my answer would be Calendula.
Calendula is one of the most useful herbs that's perfect for the whole family. It's helpful for treating many ailments, inside and out.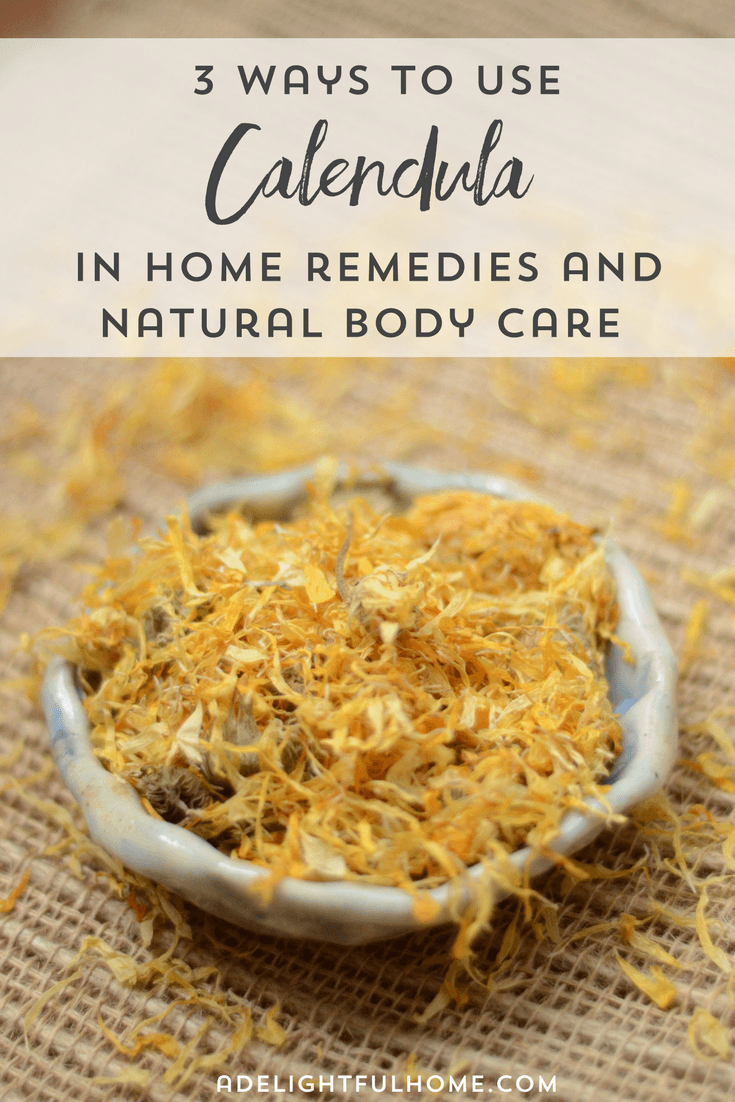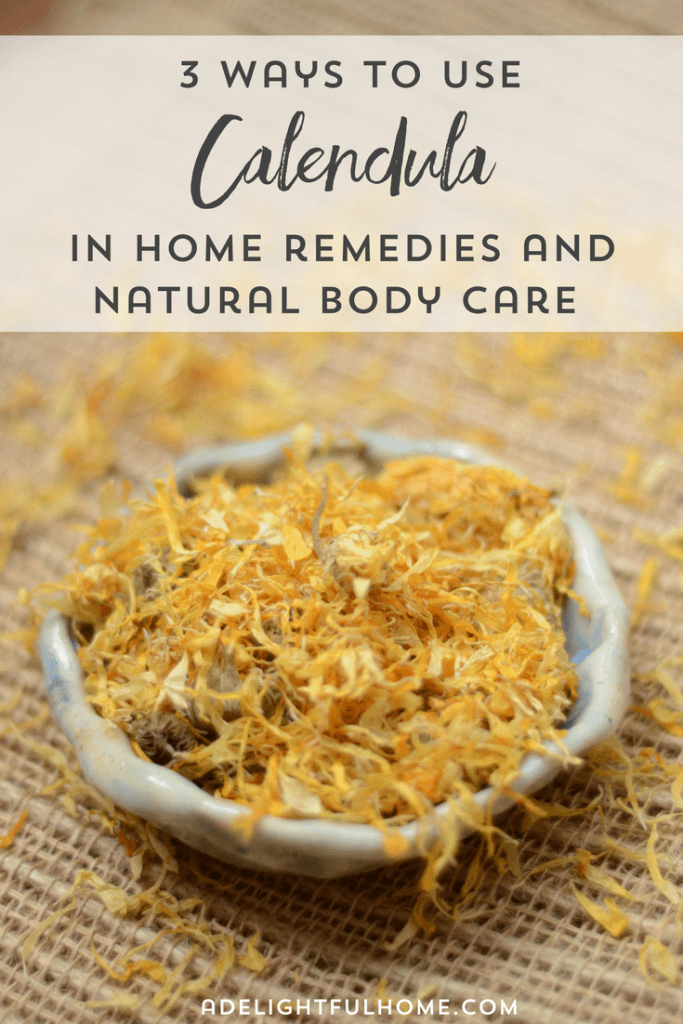 The Calendula plant looks similar to daisies or carnations; a bright and uplifting ornamental garden plant.
Calendula is well-known as a medicinal herb. The blooms have been used both therapeutically as an herbal remedy, as a dye, and as a food plant for centuries.
Most commonly known as for its topical use as a tea or infused oil for wounds and skin trauma. The bright orange or yellow flower contains many important health benefits and it can be taken both externally for wound treatment, and internally for a variety of ailments.
There are many medicinal uses for calendula. Because it has high amounts of flavonoids, which are plant-based antioxidants that protect cells from damage, calendula works well to fight bacteria, viruses, and inflammation.
Most often today, calendula is used topically for treating skin conditions. Therefore it can be used to heal wounds, reduce swelling, or ease the pain. It has been shown to heal wounds faster than alternative options and prompts the body to grow new tissue replacing wounded areas.
Here are my favorite ways to use it:
# 1 Make Calendula Oil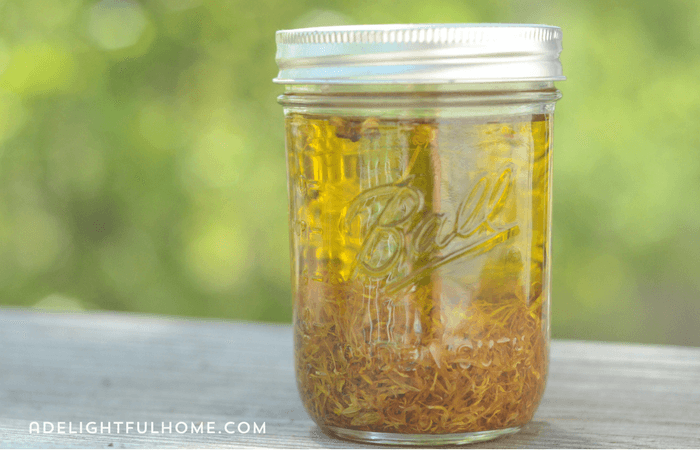 Calendula oil is very easy to make. All you really need to do is put some dried herb in a jar, cover it with oil and let it sit (to infuse) for a few weeks.
You can also make infused calendula oil in the oven or on the stove top.
Having calendula oil on hand will allow you to make wonderful lotion bars, lip balms, body scrubs, and salves that are soothing and healing to the skin.
I created a tutorial with instructions here: How to Make Calendula Oil
Don't want to make your own calendula oil? Mountain Rose Herbs sells a ready-made Calendula oil so you can get right to creating other fun products!
# 2 Make Calendula Salve
This is one of the best salves to keep in your purse for treating cuts, scrapes, and rashes.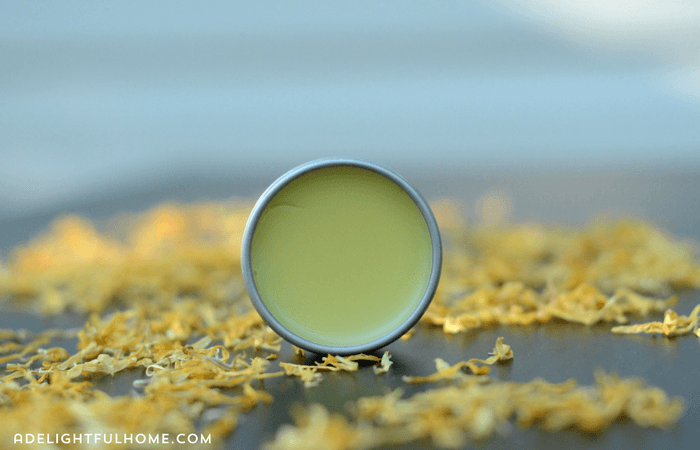 You won't believe how simple it is to make! Just add some beeswax to your calendula oil and warm over medium heat until melted. Pour into jars and let cool. That's it.
You will need approximately .5 ounces of beeswax to 4 ounces of calendula oil.
Find complete instructions here: How to Make Calendula Salve
You might also like to watch this quick video I made to show just how easy this process is:
Also, keep in mind that calendula oil can be used in other salves as well. It would be a great addition to
lavender salve
or
plantain salve
.
#3 Make a Soothing Lip Balm
Calendula oil is excellent for lip balm. It makes the lip balm extra nourishing and soothing for dry lips.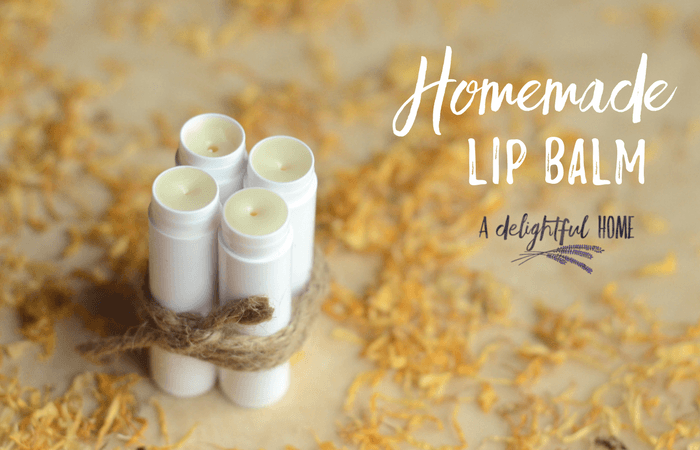 Calendula oil can be used to create a solid chapstick-type lip balm, such as this one. Or use it as a base for a pretty pink lip balm that's a little softer (and needs to be stored in a small tin instead of a tube). If you make this pink lip balm, just replace part of the rose petals with calendula.
Where to buy dried Calendula
I always purchase my calendula from Mountain Rose Herbs. I've been shopping with them for YEARS! The prices are great and they are reliable and trustworthy. Love them!
WANT MORE CALENDULA RECIPES?
My new ebook, The Calendula Guidebook, is packed full of home remedies and simple skin care recipes.