This post may contain affiliate links which won't change your price but will share some commission.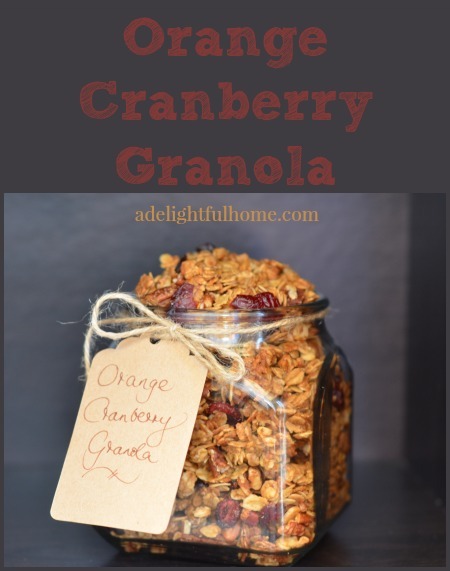 Granola is an excellent gift to make with kids. The ingredients are fairly easy for them to measure and stir, and they can even help with the packaging.
I also enjoy giving granola since it is a consumable gift. It's not extra clutter, but something that can be used and enjoyed.
Granola can be packaged in cello bags, mason jars, or other decorative jars.
This recipe offers something a little different with the addition of orange. It's citrusy and flavorful.
Orange Cranberry Granola
The recipe has been adapted from the Cranberry Pecan Granola in Food to Live By.
Ingredients
4 1/2 cups rolled oats (old fashioned, not quick oats)
1 1/2 cups pecans
1 cup coconut sugar
Zest of 2 oranges
1/2 cup coconut oil, melted
1/4 cup maple syrup
1 cup dried cranberries
1/2 cup water
Method
Before preparing this orange cranberry granola recipe, be sure the oven rack is in the center of the oven. Preheat oven to 325 degrees F.
Place pecans in a large ziplock bag and roll over (and whack a few times) with a rolling pin. You could coarsely chop the pecans instead, if desired.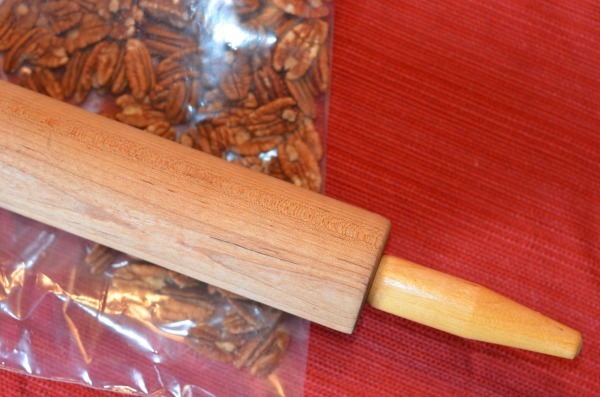 In a large bowl place the oats, chopped pecans, sugar, orange zest.
In a large measuring cup (or small bowl), place the oil, maple syrup and water. Stir to combine.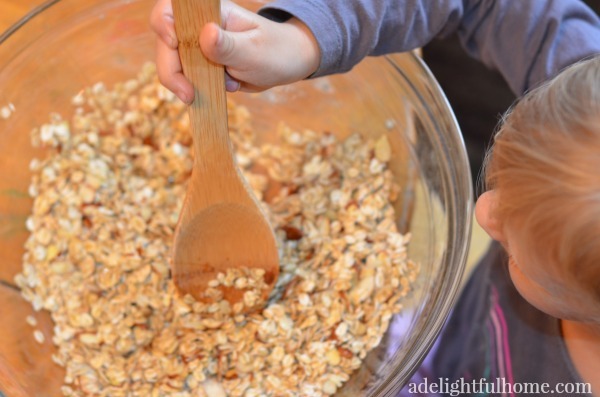 Pour oil mixture over the dry ingredients. Stir to combine, making sure the orange zest is distributed evenly.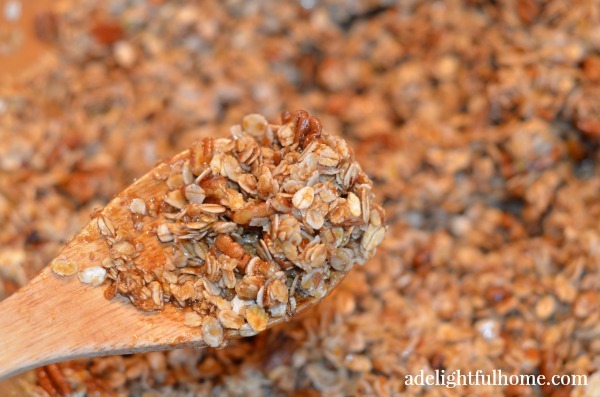 Line a 12 by 17 inch rimmed baking sheet with parchment paper. Spread the granola over the baking sheet.
Place in the oven and bake for 25 minutes. Stir with a spatula and bake for another 30 minutes (or more, depending on your oven). Bake until the granola is dry and a golden brown.
Remove from the oven and let cool completely.
Add the cranberries and stir to distribute evenly.
Place granola in an air tight container.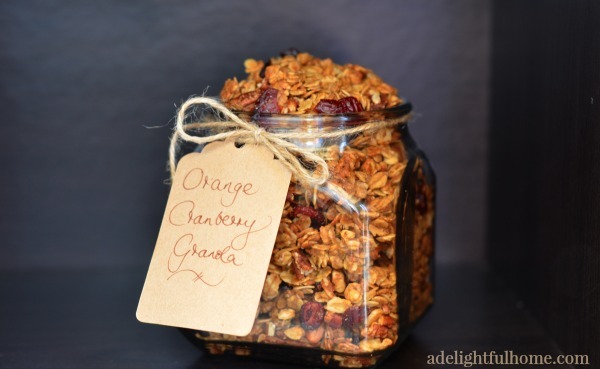 If giving as a gift, make labels. Can store at room temperature for one month or freeze for three months.