This post may contain affiliate links which won't change your price but will share some commission.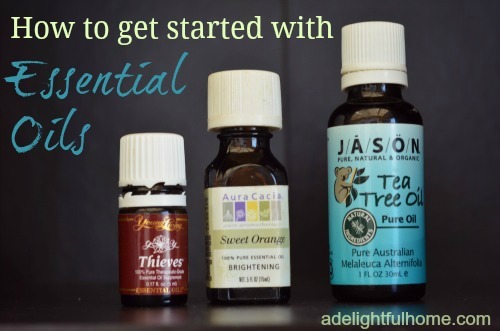 Many years ago I lamented that I couldn't afford essential oils. They were so expensive.
I wanted to make my own cleaners and natural body care products, but was held back by the fact that I didn't have essential oils on hand. So many recipes called for them.
I was also frustrated that I couldn't make many of the simple home remedies I came across.
One day I decided to bite the bullet and order a few. I made a list of the essential oils that kept appearing in the recipes I wished I could make and then researched online to find the best price.
I found that they were less expensive at Mountain Rose Herbs and ordered from there.
Having essential oils on hand changed everything.
With a select few essential oils on hand, I can:
In the end, buying a few good essential oils has saved me lots of time and money. Plus, it's helped me avoid the use of chemicals and other unsavory ingredients in my home and on my family.
To get started with essential oils, I suggest purchasing a few of the following:
These are the essential oils I use the most.
Lemon
Sweet orange
Eucalyptus
Tea tree
Peppermint
Lavender
Rosemary
Chamomile
Thieves
You don't need to get all of the above, but those are the ones you will find me using the most. All of them can be used in a variety of ways (cleaners, remedies, body care and so on).
What brand of essential oil should I buy?
At this point I am not loyal to one particular brand. I use essential oils from a variety of sources and am fine with that for the time being. If it changes, I'll let you know.
Brands you will find in my cabinet right now include:
Jason (this was an emergency purchase and not a brand I use regularly)
Young Living
doTerra
The best advice I can give you is to make sure the essential oil you are buying is 100% essential oil and does not contain any fillers or oils. Some oils are diluted in order to use directly on the skin, you don't need those. Your purpose when stocking up is to buy pure essential oil.
But, I want to Learn More!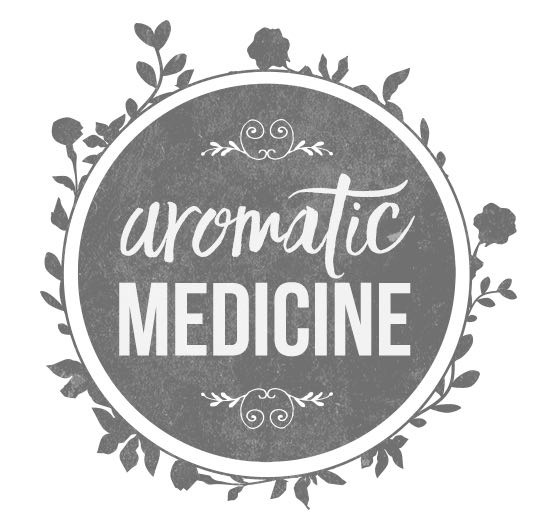 Vintage Remedies has a great course all about Aromatic Medicine.
Here's a quick peek at the modules:
Module 1: Science of Aromatic Medicine
Module 2: Applications, Dosing, & Chemistry
Module 3: Oils in the Body
Module 4: Scientific Best Practices
Module 5: Aromatic Medicine & Children
Module 6: Research & Development
It's a great way to get comfortable with essential oils and feel confident using them.
Books about Essential Oils
Want to pick up a few books about essential oils? They are great for deeper learning and wonderful to keep on hand for recipes and remedies when needed.
Here is a list of my favorite essential oil books. 
Where to buy essential oils for less:
As already mentioned Mountain Rose Herbs is a good, less expensive option.
Another option is to buy through Frontier Co-op as a wholesale member. I don't have a wholesale membership myself, but a local friend does and we go in together to make the minimum order for free shipping (which is $250, I think). I have purchased oils for less than $5 this way (when they go on sale).
As far as I know, there is no minimum to order through Frontier co-op as a wholesale member, but there is a one time $10 membership fee. Orders over $250 ship free. I don't know what the shipping prices are for under that amount.
If you order with friends it is easy to get to the free shipping amount since they offer many products besides essential oils (herbs, spices, kitchen gadgets, shampoo, etc).
Have you started using essential oils yet?
t>