This post may contain affiliate links which won't change your price but will share some commission.
DIY green cleaning is a great way to reduce the toxins in your home. Get started easily with a few simple ingredients and recipes.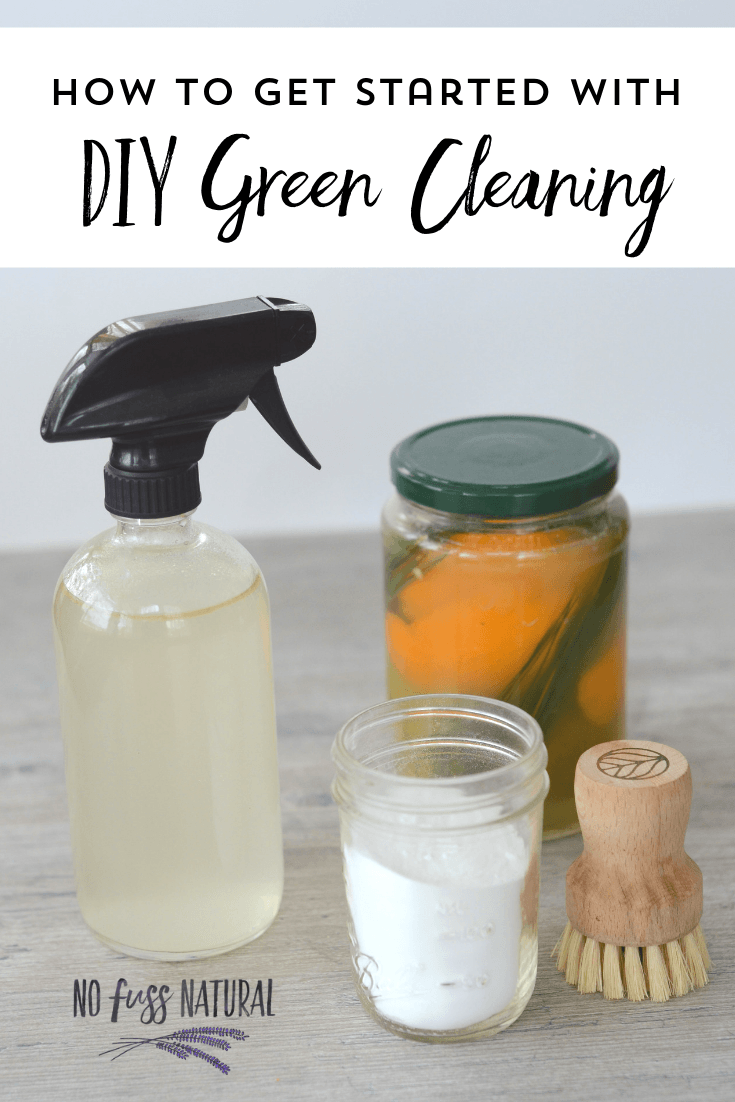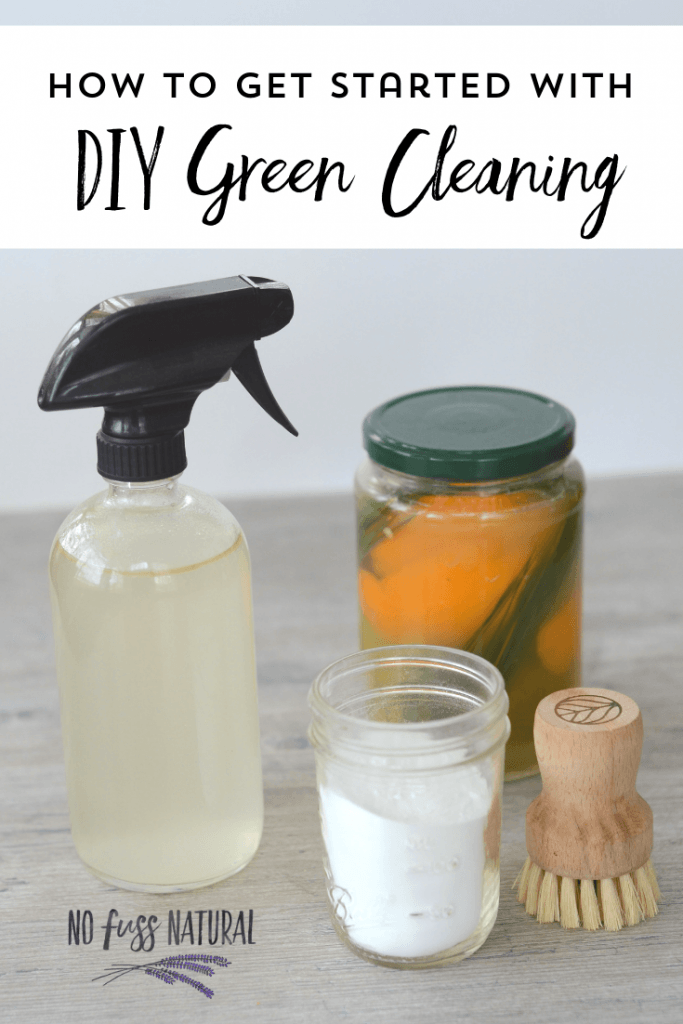 This post contains affiliate links. As an Amazon Associate, I earn from qualifying purchases.
The wonderful thing about green cleaning is that is doesn't take much more effort than cleaning with toxic chemicals. If you're making your own cleaning products, you'll save money too!
Another bonus: using natural, non-toxic cleaners means my kids can help with cleaning tasks! No need to worry about locking up harmful cleaning supplies. And I don't have to do all the cleaning myself.
Should you make your own green cleaning products?
Making our own green cleaners is a great option. Many homemade natural cleaners work well and are simple to make.
If you are struggling to decide if you should make your own green cleaners, consider your time, money, and desire to actually make them.
Let's chat about these for a minute…
Time: How long does it take to make green cleaning products?
Homemade cleaning products are very quick and easy to make. Find a few good recipes, mix a handful of ingredients, and you're set.
Money: How much do homemade green cleaners cost?
DIY natural cleaners are extremely frugal. Ingredients like vinegar, baking soda, and hydrogen peroxide and very inexpensive.
Homemade versions of green cleaning products will definitely save you money over the store-bought version (especially when comparing to the store-bought green and natural cleaners, which can be more expensive).
Desire: Do you actually want to make green cleaners?
If you despise making your own cleaning products and can find an alternative to purchase, there is no need to force yourself to make them! It's not a necessary thing by any means. Free yourself from that thought!
Since green cleaners are so easy to make, you could always give the recipes to an older child. Many kids would love making natural cleaners! Hey, maybe it will even encourage them to clean!
Do you love DIYing? Then you will enjoy making your own non-toxic cleaning products. Gather your recipes, ingredients, and supplies and you are set.
Aren't sure if you want to make your own green cleaners?
If you aren't sure if homemade cleaners are right for you, or you think you may not want to make your own cleaning products, it's worth trying a few DIY green cleaning recipes.
Make one or two simple cleaning recipes and use them for a few days. That way you'll know how they work, how long they take to make, and if it's a good option for you.
Some of the easiest green cleaning products to make are:
How to Find Store-Bought Green Cleaning Products?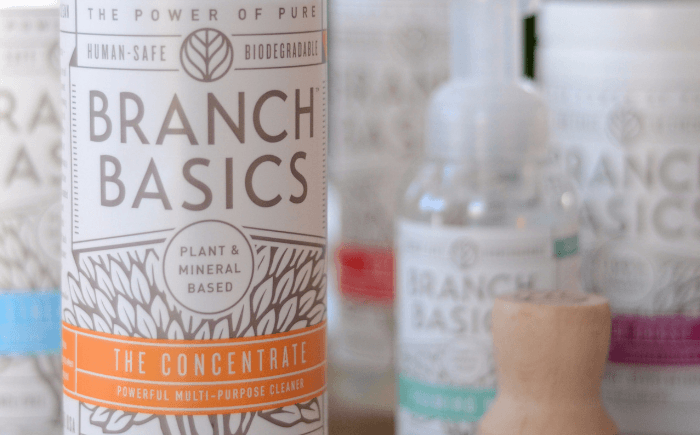 If you decide to buy green cleaning products you might find that many of them are expensive or hard to find.
It's easy to get duped by sneaky brands when shopping for green cleaners.
Beware of Greenwashing!
Many companies try to market their products as clean, green, natural, and non-toxic but they are far from it!
Be wary of claims, such as "contains natural ingredients" and look at the actual ingredients.
If a company does not disclose its ingredients, it's a good idea to look elsewhere.
Check the Environmental Working Group Database
You can check many cleaning products on the Environmental Working Group Database. Each product will get a score based on its ingredients. Scores of 1-2 are considered safe.
Look up the products you are currently using and see how they stack up.
Search for others you are interested in buying.
You might be surprised to find some "natural" brands rank pretty poorly. That's because they're not actually natural!
Trustworthy Green Cleaners to buy
I have used and researched a few natural cleaning products in my day! Here are the ones I found to be effective and trustworthy:
Green Cleaning Ingredients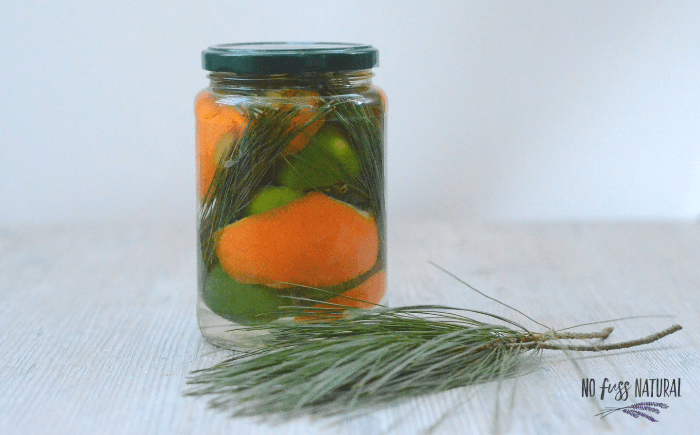 You can make a variety of green cleaning products to clean every room in your house with just a few ingredients.
Here are the top five green cleaning ingredients to keep on hand:
1. White vinegar
A great all-purpose cleaner, use white vinegar to soften and deodorize laundry, pair with baking soda to unclog drains, and clean the walls, floor, toilet, and bath.
Don't like the smell of vinegar? It actually dissipates after it dries, so you don't have to worry about everything smelling like a salad! But, if you'd like to scent your vinegar (and add some extra cleaning power) add essential oils.
Create scented vinegar by adding 75 drops of lavender or tea tree essential oil to a one-gallon jug of white vinegar. Close the lid and shake to blend.
Uses for scented vinegar:
Clean the floor
Deodorize the toilet bowl
Clean kitchen counters
Spray shower walls daily to prevent the build-up of grime
Also see: 10 Ways to Use Vinegar
2. soap and water
Cleaning with soap and water is a great way to tackle a bunch of cleaning tasks. By soap, I mean natural dishsoap or castile soap.
Simply squirt a little natural dish soap into a bucket, then fill with warm water and get to work. It really doesn't have to be much more complicated than that!
Soap and water work well to clean countertops, floors, walls, bathrooms, and more.
When I get the cleaning bug I like to fill a few containers with soapy water, and give one to each of the kids. We can turn up the music and scrub the house from top to bottom.
3. Essential Oils
Many essential oils are excellent germ fighters, plus they smell great!
I like to add a few drops to a spray bottle filled with vinegar for a powerful disinfecting spray and include them in a bucket of warm water for a great floor cleaner.
Essential oils are great to include in homemade laundry detergent and carpet deodorizers as well.
The following essential oils are good options for natural cleaning:
(All of these are considered to be antiviral, antibiotic, antiseptic, and antibacterial.)
4. Hydrogen Peroxide
A wonderful, non-toxic alternative to commercial cleaning products, hydrogen peroxide very effective in removing stains.
Use undiluted hydrogen peroxide to disinfect and clean surfaces. Or mix with a little baking soda to make a paste for cleaning grout and kitchen sinks.
There are some cations when using hydrogen peroxide as a cleaner:
can have a slight bleaching effect, so don't use on dark surfaces
will bleach darker clothing
will gradually etch the surface of stone, granite, and marble, so do not sure on those surfaces (such as a granite countertop)
Always keep hydrogen peroxide in the dark container it comes in. Hydrogen peroxide breaks down when exposed to light breaks.
For ease of use, put a sprayer top directly on the brown bottle it comes in.
5. Baking Soda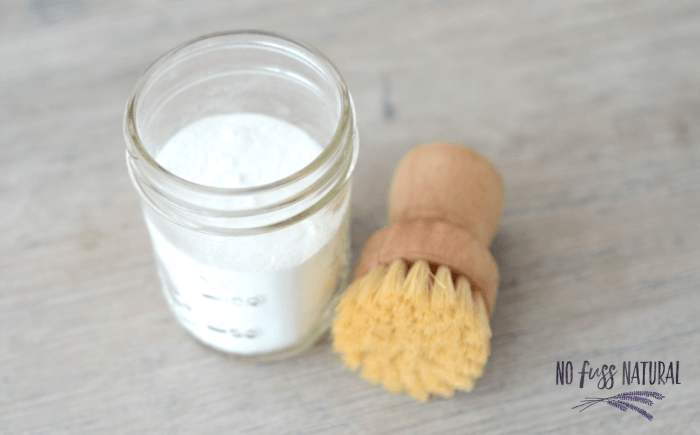 The texture of baking soda makes it mildly abrasive. So, it is a great option for scrubbing stains in sinks and toilets.
Baking soda is also an excellent deodorizer. Keep an open box in the fridge to absorb smells, sprinkle some in the garbage disposal, and use to freshen carpets.
To make a carpet deodorizer, add a few drops of essential oil to a box of baking soda and stir to combine. Sprinkle on the carpet and allow to sit for 30 minutes, then vacuum.
Green Cleaning Tools
Having the right tools on hand makes green cleaning a lot easier and more effective.
Here are the most important tools you need to get started with green cleaning:
Tips for Green Cleaning Success
If we want to stick with natural cleaners, we have to keep it simple! Below are my top two tips for successful green cleaning.
1. implement a minimal Cleaning routine
Finding a simple maintenance routine helps you avoid big jobs in which breaking out the chemicals is a temptation.
For example, wiping down the shower regularly means you won't have to give it a scrubbing very often.
Spray the shower walls with vinegar after each shower and you won't have to worry about soap scum build up.
2. Make it easy
Keep spray bottles, vinegar, and essential oils on hand so you can tackle jobs as needed.
Attach recipes directly to the spray bottle so they can be easily refilled.
Use Multi-purpose cleaners – many homemade cleaners can be used for a variety of tasks, so don't make a new recipe for every single job.
Green Cleaning Recipes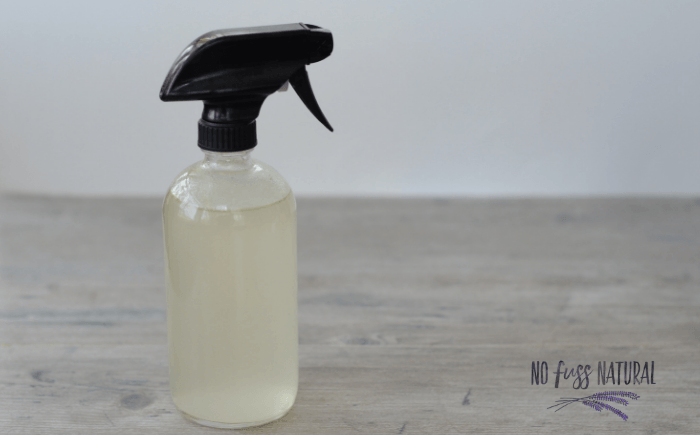 Below you'll find a few recipes to get you started. Once you find the recipes that work for your situation, keep them somewhere that's easy to reference so you can make them when needed.
Create a Pinterest board dedicated to green cleaning, print out the recipes and tap them on the inside of your pantry or cabinet, or put them in a binder.
You will find all the recipes you need here: Green Cleaning Recipes (Quick and Easy)
All-Purpose Cleaning recipes:
Bathroom cleaning recipes:
How to clean the bathroom with non-toxic supplies
Homemade Soft Scrub and Non-toxic Bathroom Cleaning Tips
Homemade Air Freshener: Calming and Deodorizing Room Spray
Floor Cleaning recipes:
See this info presented on video:
Do you have any natural, non-toxic cleaning tips to share? I'd love to hear them!
Post updated on 03/7/19 – expanded information and added new images.