This post may contain affiliate links which won't change your price but will share some commission.
In times of stress and frustration, a relaxing bath soak is a useful tool in melting away your troubles (at least for a moment). This herbal bath soak harnesses the power of lavender, chamomile, and linden to create a soothing experience to diminish feelings of stress in the body and mind. The herbs go to work to calm muscles and release tension, while their aroma impacts the senses in a peaceful and calming way.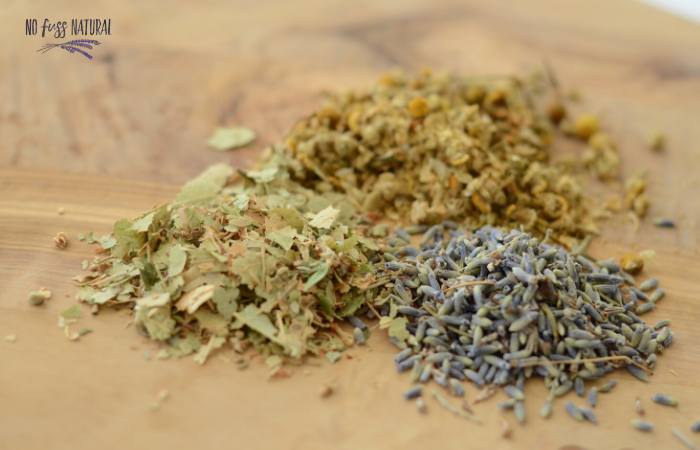 To make this herbal bath, we will first create an herbal infusion.
Often when I suggest a bath tea, I talk about adding herbs and salts to a muslin bag. This works well and is a great option for creating a soothing bath. If you'd like a little more herbal action, and deeper relaxation, it's a good idea to make an infusion with the herbs first. Then pour the herbal infusion into the bath.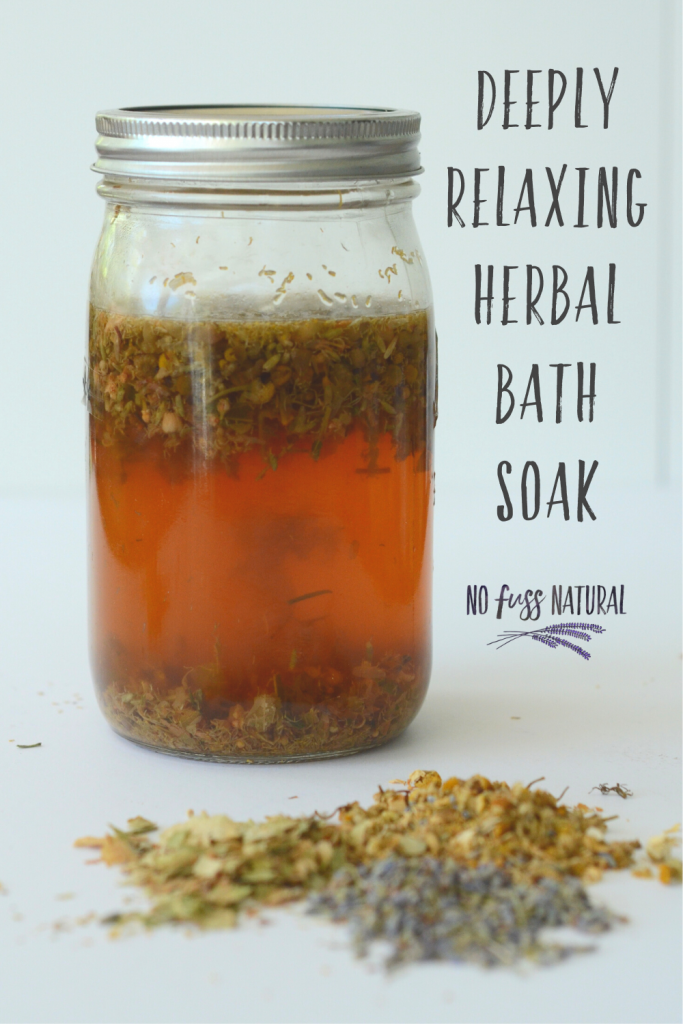 It's very much like making a long-steeping herbal tea, just on a larger scale. But don't worry, you don't have to create a bath full of herbal tea on your stove top! More like 1 quart, but you can go for a gallon, depending on your needs.
To make a soothing bath soak, we combine three relaxing herbs: linden, lavender, and chamomile. Let's take a close look at each.
Linden Leaf and Flower (Tilia spp.)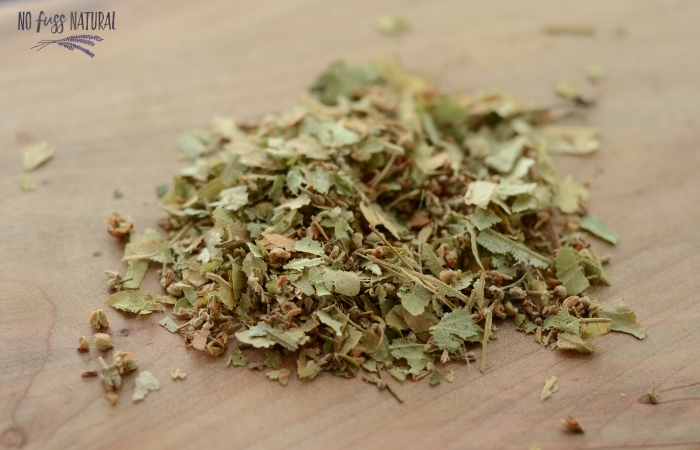 Linden is a relaxing nervine and may be helpful in calming nervous system tension and soothing irritability.
Often used as a tea, Linden is well-loved for it's calm, soothing nature. In fact, it's often used by those with sleep issues right before bed, so you may want to follow your bath with a warm cup of linden tea before slipping under the covers.
The flowers are incredibly aromatic and are often used as a base for perfume.
Learn more about linden in this post from the Herbal Academy, A Family Herb: Gentle Linden Flower and Leaf
Linden can be purchased from Mountain Rose Herbs. (Don't forget: Natural Body Care Club students get 20% off!).
Lavender Flower Buds (Lavandula angustifolia)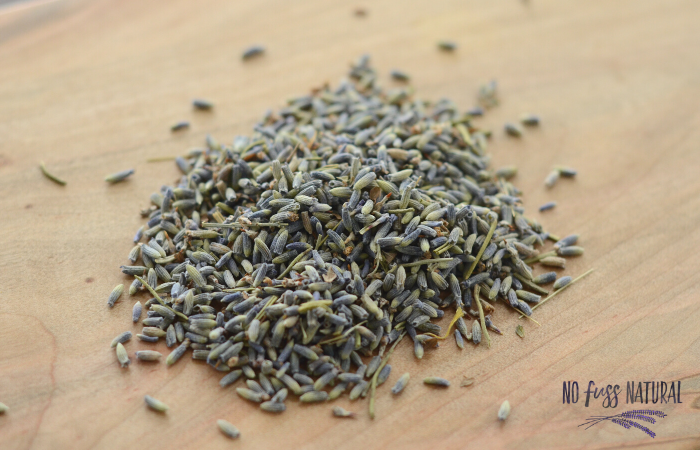 Lavender is a favorite among many for its soothing, relaxing properties. A wonderful addition to herbal preparations such as teas, body scrubs, body oils, facial steams, and lotion bars, lavender is an excellent choice for an herbal bath soak.
I always purchase lavender from Mountain Rose Herbs. (Don't forget: Natural Body Care Club students get 20% off!).
Related:
Chamomile Flowers (Matricaria recutita)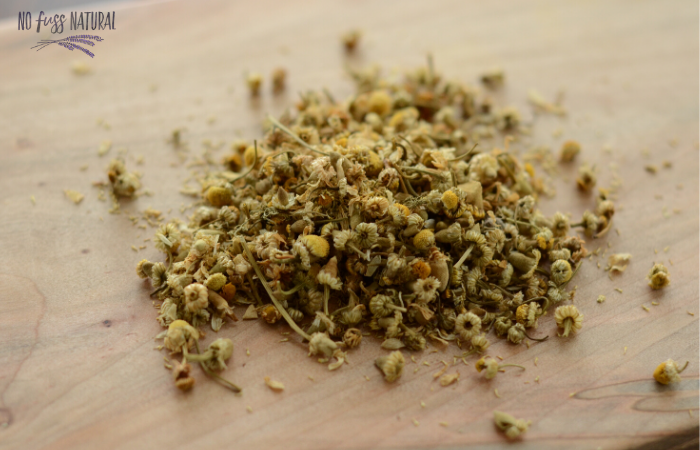 Another herb well-known for its calming, relaxing properties, chamomile pairs beautifully with lavender and linden and rounds out our herbal bath soak beautiful. It is also wonderful as an herbal tea and would be excellent follow-up to this bath.
While chamomile is certainly relaxing, it also has an affinity for the skin, which makes it a great addition to this herbal bath soak.
I purchase chamomile from Mountain Rose Herbs. (Don't forget: Natural Body Care Club students get 20% off!).
If you like chamomile, you might also enjoy the following:
Chamomile-Lemon Balm Tea Recipe
How to Use Chamomile to Reduce Stress and Enhance Beauty
Chamomile Bay Leaf Bath Vinegar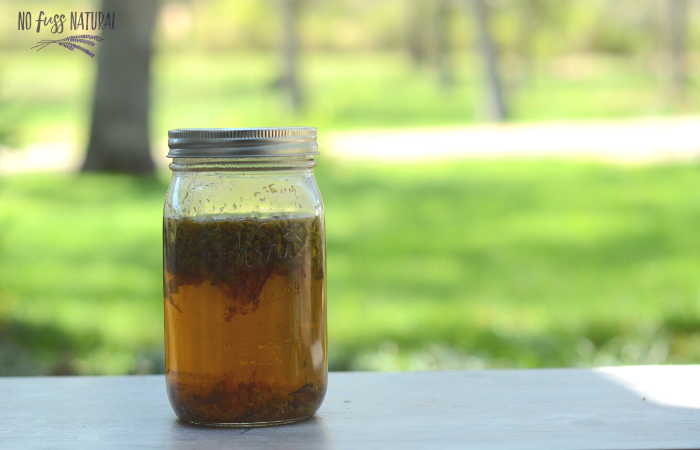 How to Make a Relaxing Herbal Bath (Infusion method)
As I mentioned above, it's often recommended to create an herbal bath by placing herbs and salts in a muslin bag and steeping in the tub. This does create a wonderful bathing experience, and is one I use myself, however, if you'd like a deeply relaxing bath, the infusion method is the way to go.
Ingredients
1 quart water
1/3 cup chamomile flowers
1/3 cup lavender buds
1/3 cup linden leaves and flower
Directions
Place dried herbs in a quart-sized jar.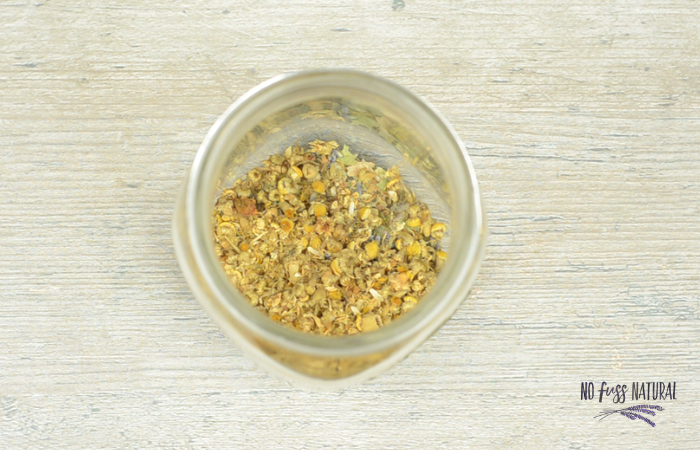 Bring water to a boil then pour into the jar over the dried herbs. Cover and leave to steep for 20-30 minutes.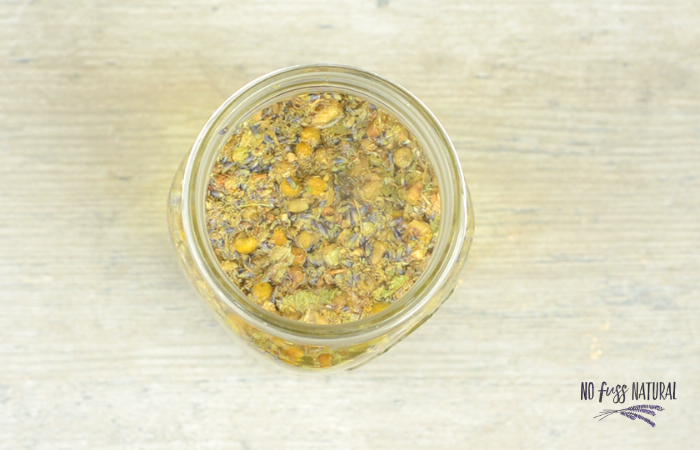 Strain the liquid through a tea strainer or fine mesh sieve. If you want to get every little piece of plant material, you'll need to line the strainer with cheesecloth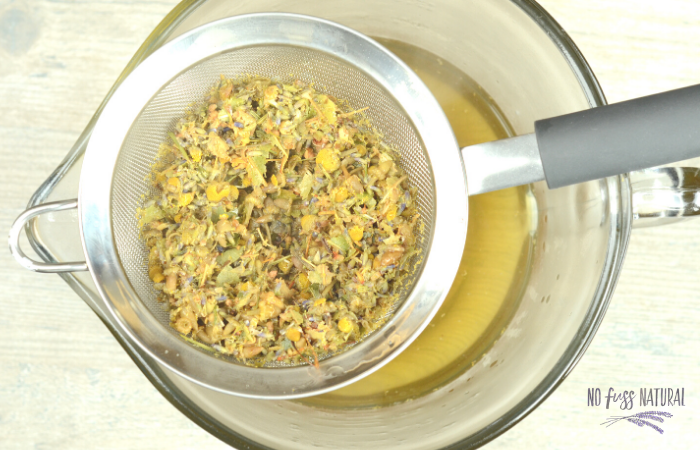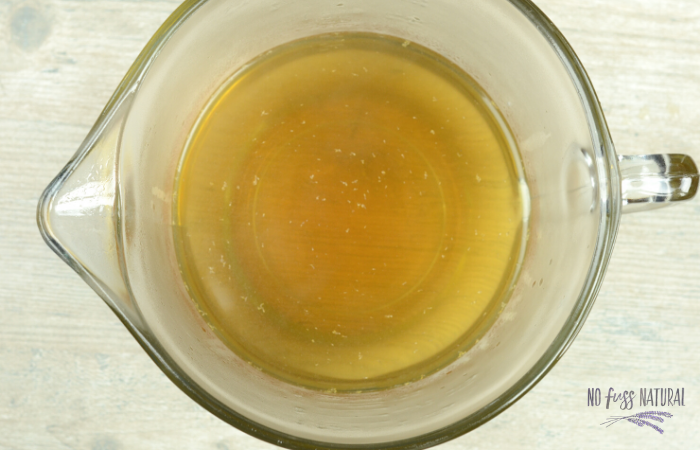 Fill bath with warm water and pour the tea infusion directly into the bath.
Relax in the tub for 20 minutes or so.
To take this up one more relaxing notch, feel free to add a handful of Epsom salts.